You are here: Home
Top News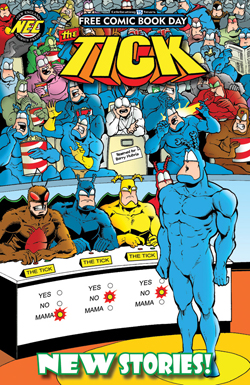 By Torsten Adair Leave a Comment
STREET FIGHTER V #1 FCBD 2016 EDITION Publisher: UDON ENTERTAINMENT INC (W) Ken Siu-Chong, Matt Moylan (A) Edwin Huang & Various (CA) Edwin Huang Featuring the […]
TOP COMICS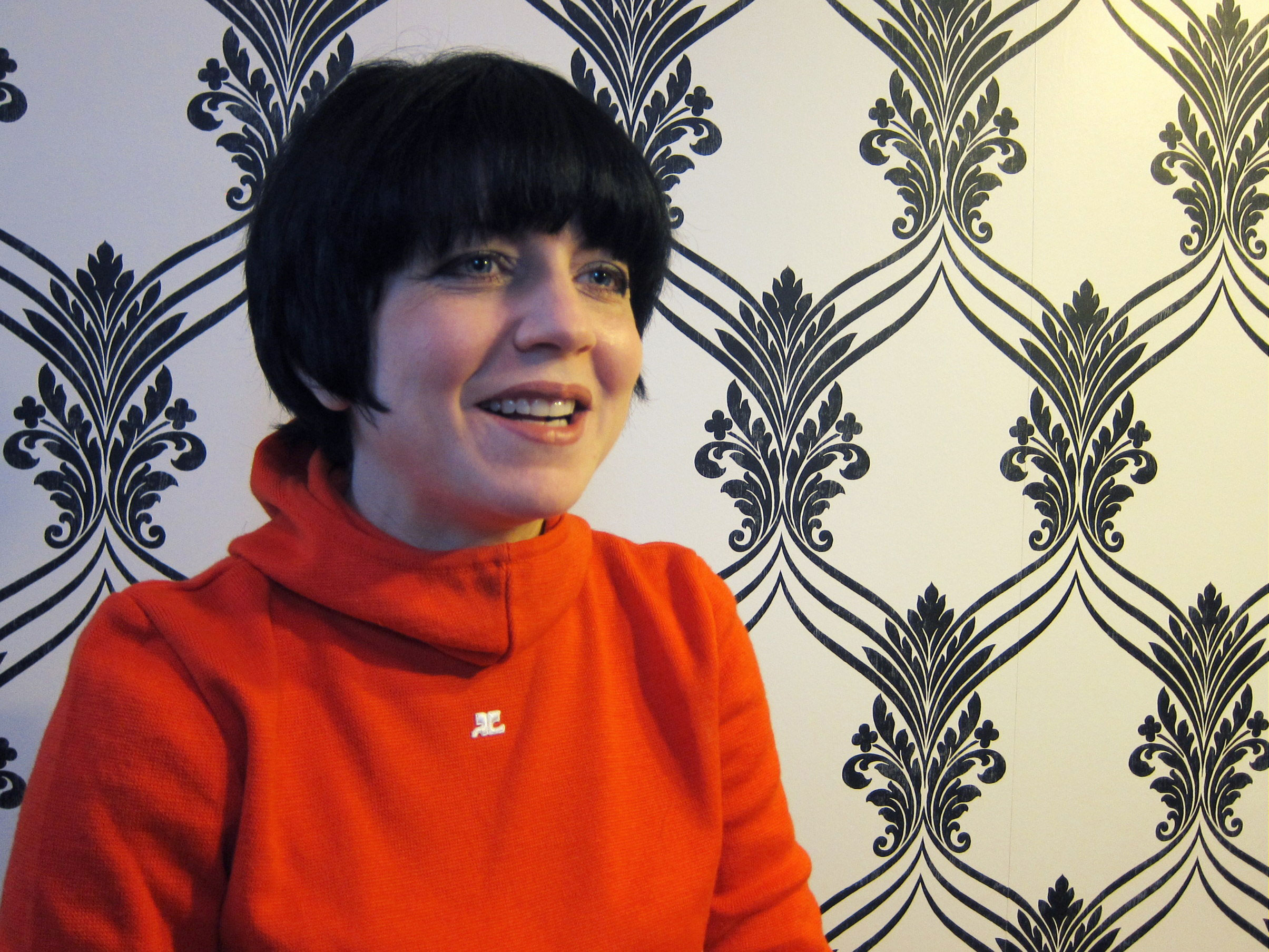 By Alexander Lu
This week on Podcorn Podcast, we look back on Shelly Bond's career at Vertigo.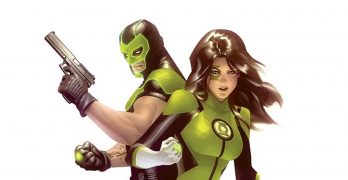 Rebirth is coming, and so are variant covers! DC's new line kicks off this month with the DC UNIVERSE: REBIRTH SPECIAL, and in June with a series of Rebirth one shots. And here's a peek at some of the covers   Batman: Rebirth #1 On-Sale June 1 Written by Scott Snyder and Tom King Art […]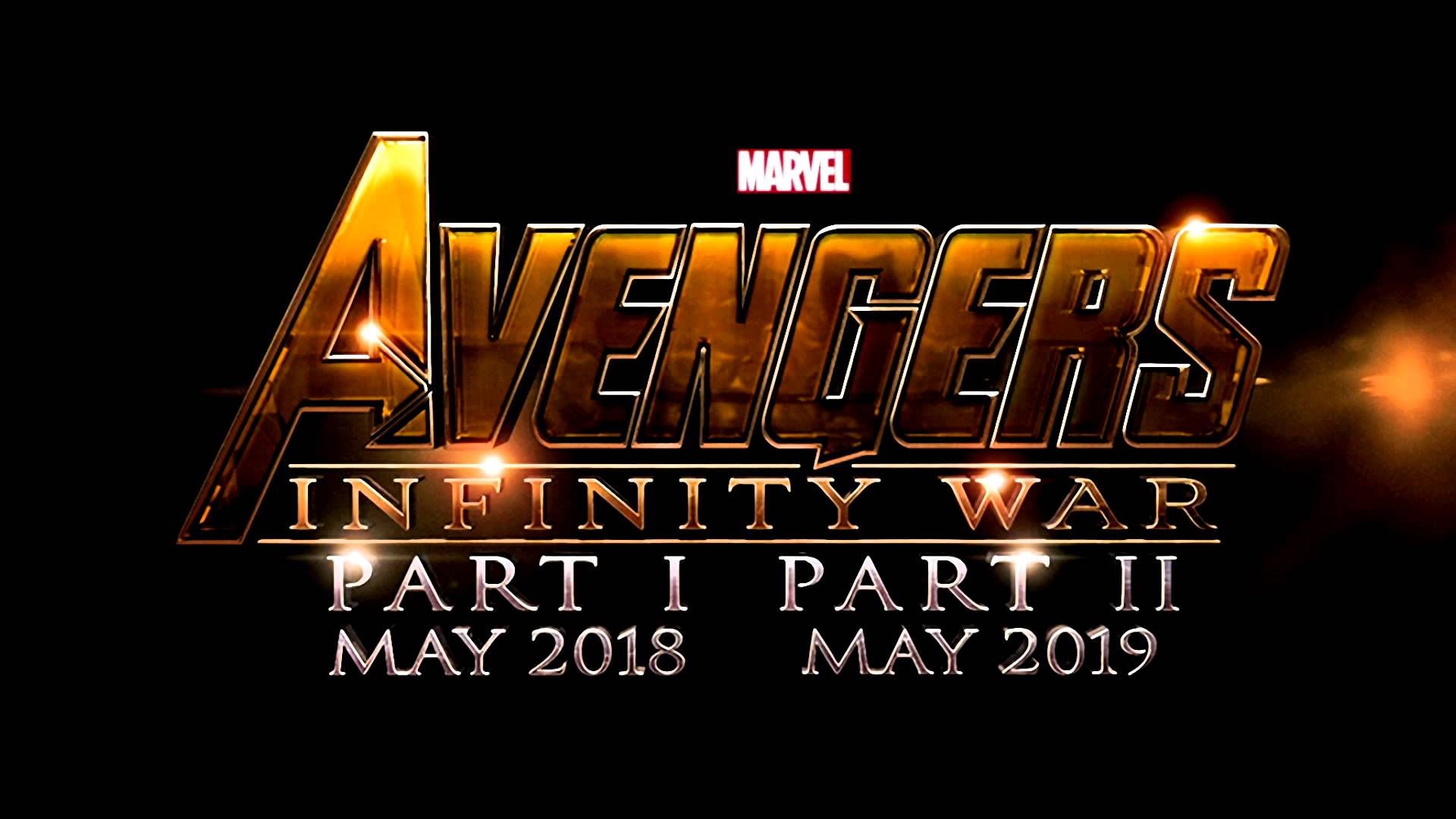 By Kyle Pinion
On the eve of the release of Captain America: Civil War (which I reiterate, is great and you should see it), there's a couple of news tidbits worth talking about: Over on Instagram, New Mutants director Josh Boone has presumably revealed his team line-up in the following images: #billsienkiewicz #newmutants #illyanarasputin #lockheed'stail #Magik A […]
Most Recent Articles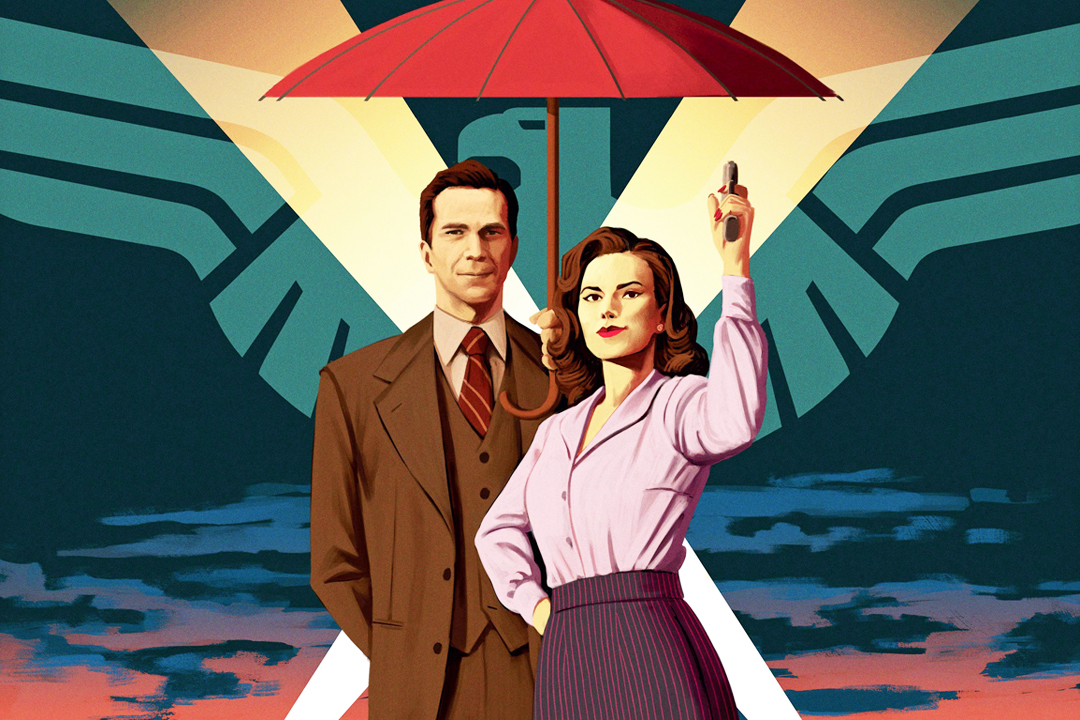 ABC's upfronts presentation, where the network will showcase its 2016-2017 television slate for advertising consideration, is just around the corner – May 17th to be exact. With that in mind, The Hollywood Reporter pulled together a report yesterday of the 10 TV Pilots that are likely to be scored as pickups for the various networks, […]
Filed Under: Television, Top News Tagged With: ABC, agent carter, Marvel Television, Marvel's Most Wanted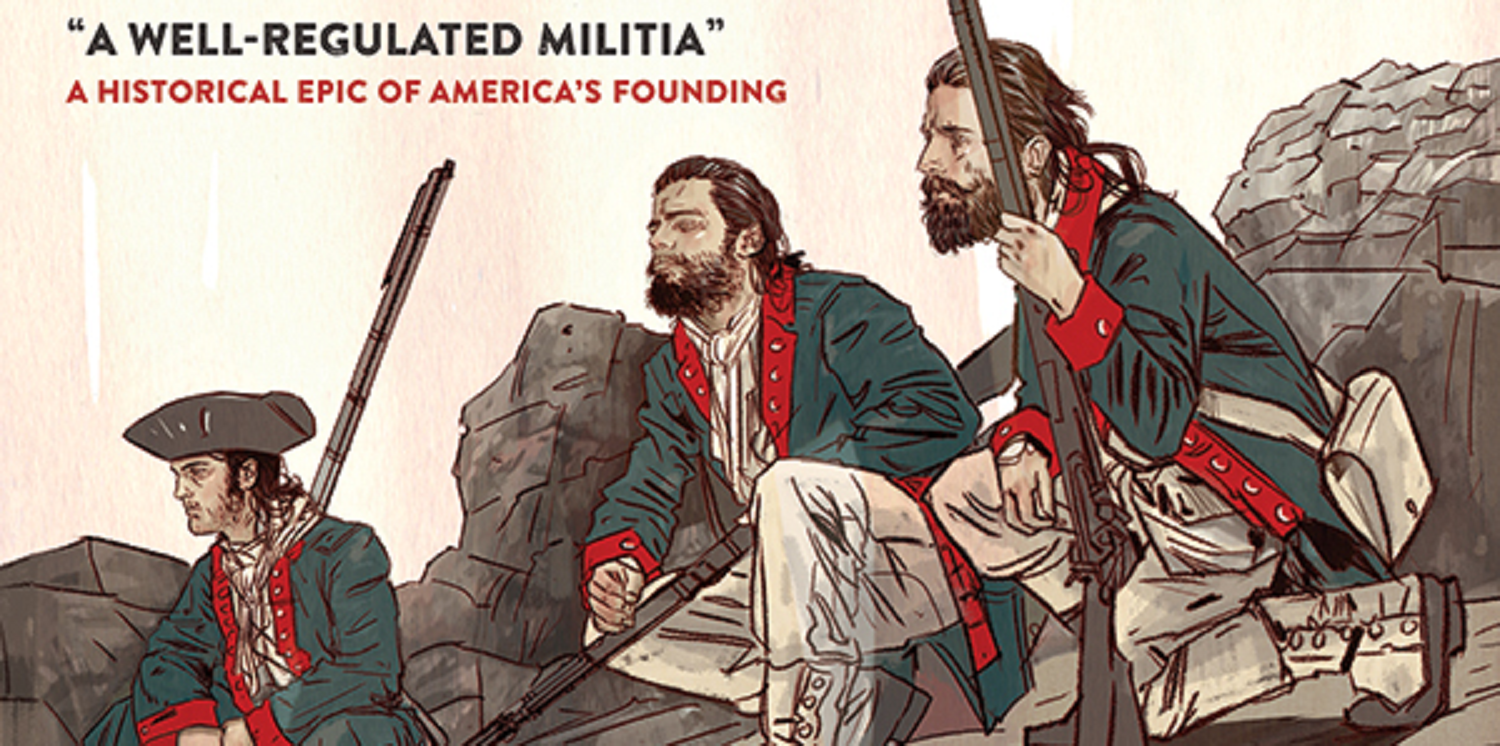 Brian Wood talks about balancing factual history with entertaining story in Rebels
Filed Under: Dark Horse, Interviews, Top News Tagged With: Brian Wood, Dark Horse Comics, Rebels
By Alexander Jones Leave a Comment
Artist Kaare Kyle Andrews achieved a monumental accomplishment in the space of comics in 2014, he wrote, drew, and colored 12 issues of Iron Fist: The Living Weapon. Afterwords, the artist sought to take his own brand and publish it himself via Image Comics. Andrews is continuing his legacy as a comic book renaissance man with […]
Filed Under: Breaking News, Comics, Image, Publishers, Top Comics, Top News Tagged With: Image Comics, Kaare Kyle Andrews, Renato Jones: The One%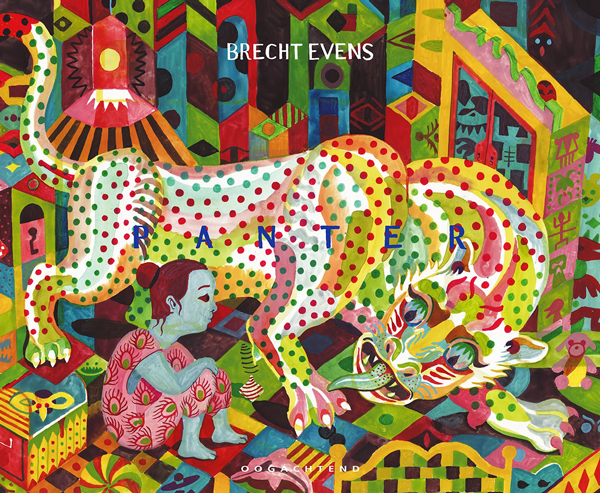 Unfolding like a children's book gone horribly wrong, Brecht Evens' Panther begins with the death of Christine's cat and the appearance what might be an imaginary friend designed to take its place and ease the sadness of the loss. Panther springs out of Christine's bottom drawer and into her life with a sly charm that […]
Filed Under: Art Comix, Comics, Drawn & Quarterly, Graphic Novels, Literary Comics, Reviews Tagged With: Brecht Evens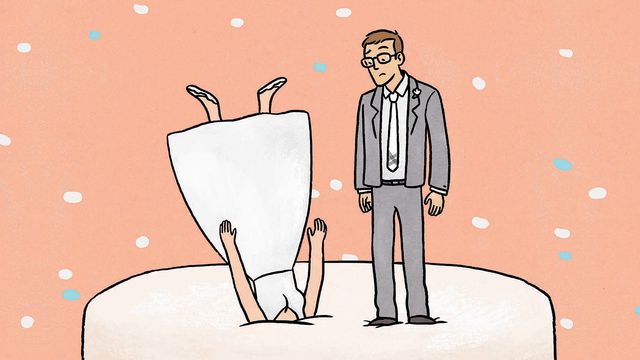 Lucy Knisley is rapidly becoming a household name in the world of memoir, alternating between travelogues such as French Milk and Displacement and more thematic memoir work such as her New York Time's Bestselling Relish and her brand new, well, Something New: Tales From a Makeshift Bride all about her experiences of getting married as well as a critique of […]
Filed Under: Cartoonists, First Second, Previews, Top News Tagged With: First Second, Lucy Knisley, preview, Relish, Something New

The Preacher tv show debuts on May 22nd on AMC. Now THAT'S a sentence I though I would never ever type, but it's really happening, with Dominic Cooper as Jesse, Ruth Negga as Tulip and Joseph Gilgun as Cassidy, with an ocean of character actors to play Herr Starr, Arseface, Quincannon and all your other […]
Filed Under: DC, Events, Television Tagged With: DC, Events, garth ennis, preacher, Television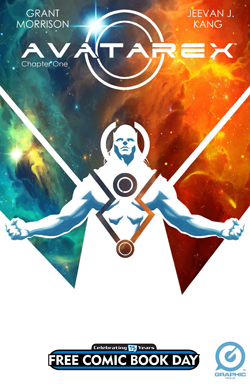 By Torsten Adair Leave a Comment
CON MAN'S SPECTRUM FCBD 2016 EDITION Publisher: AUTOMATIC PICTURES PUBLISHING (W) Pj Haarsma, Alan Tudyk (A/CA) Sarah Stone Firefly stars Alan Tudyk and Nathan Fillion present the first Spectrum comic from their highly successful webseries, Con Man! Our planet has been ravaged by two alien attacks and life on Earth is very different. Captain James Raaker […]
Filed Under: FCBD, Top News Tagged With: free comic book day 2016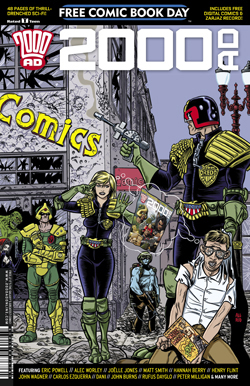 By Torsten Adair Leave a Comment
Once again, I have acquired the annual output of Free Comic Book Day, squirreled away in an undisclosed location last weekend, and read all FIFTY issues!
Filed Under: FCBD, Top News Tagged With: free comic book day 2016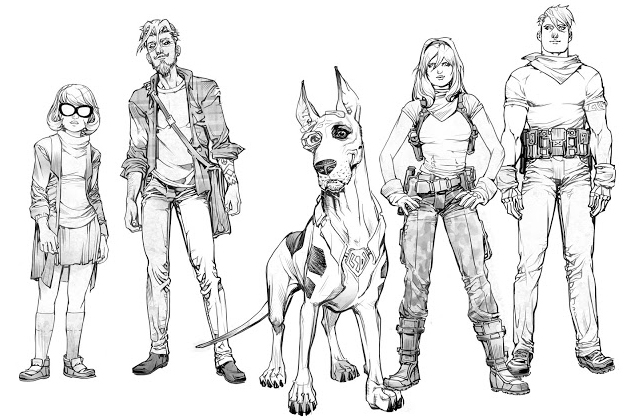 Like the rest of the internet, I have a curiosity about the upcoming Scooby Apocalypse comic book that cannot be satiated by simply looking at preview artwork or giggling at precarious convention panels and interviews–I need to know what this thing is actually about in advance of the May 25 release date. So far, we […]
Filed Under: Breaking News, Comics, DC, Publishers, Top Comics, Top News Tagged With: Howard Porter, j.m. dematties, jim lee, Keith Giffen, scooby apocalypse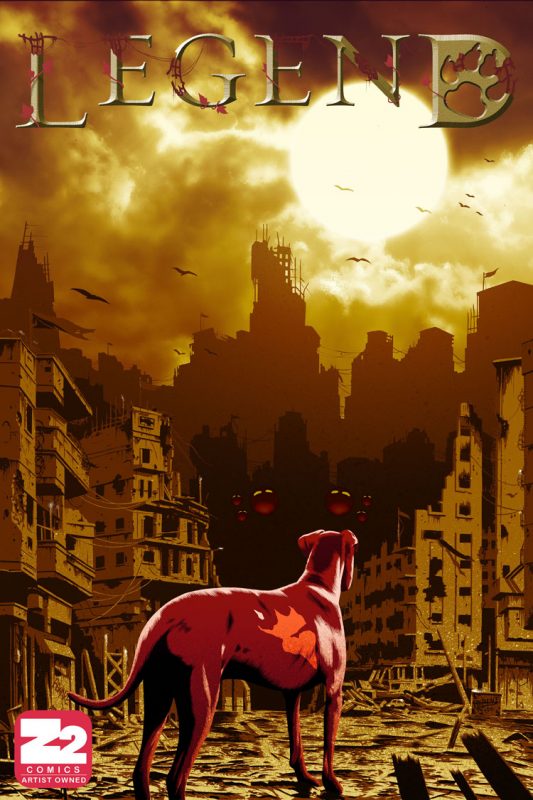 By Davey Nieves Leave a Comment
Z2 Comics might not be the biggest or most recognized comic book publisher, however that could change soon. With lightning in a bottle titles like Welcome to Showside  and Henni, they are proving to be one of the most diverse publishers in the industry. This week sees the debut of Legend from the creative team […]
Filed Under: Interviews, Top News Tagged With: chris koehler, legend, Samuel Sattin, z2 comics