Top News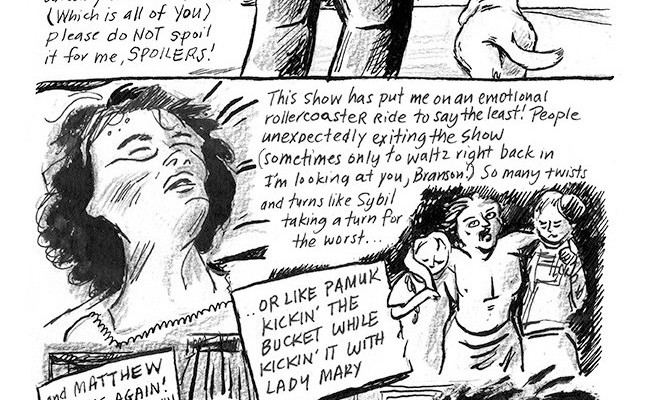 Confession. I have never seen an episode of Downton Abbey in my life. But many of the rest of you have. So be warned, here there by spoilers in this new webcomic by Rina Ayuyang entitled Downton Crabby, a follow-up to her previous PghPolka. Like I said SPOILERs, but if you want, go to the rest of Rina's blog for recipes and more comics. MM, chestnut filled mochi!
TOP COMICS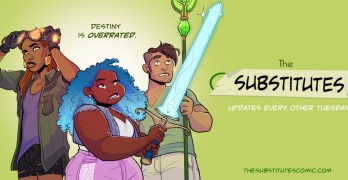 Continuing our spotlight on #BlackComicsMonth, by arrangement with Vixen, we have some catching up to do. First FREE COMICS! Concrete Park Vol 1. is still free from Comixology or Dark Horse! FREE!!!!! Also Free, a new selection of comics from B. Alex Thompson including Hass #1 and two issues of Chaos Campus: Sorority Girls vs. […]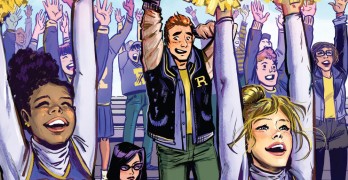 With the shock of the lipstick incident behind us, it's time for the well-received realistic Archie comic to get a "permanent" ongoing artist, and it's Veronica Fish. Fiona Staples launched the title in high style, Annie Wu drew issue #4 with more style, and Fish has been on starting with last month's issue #5. She joins writer Mark Waid, colorists Andre Szymanowicz and Jen Vaughn, and letterer Jack Morelli. Issue #6 goes on sale next week, 2/17 and the cover is shown above.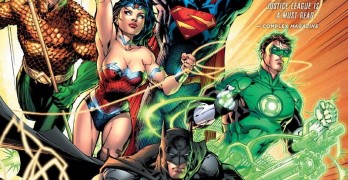 The top 300 comics charts are out for January, and John Jackson Miller has his monthly analysis which reveals that graphic novels were heavily discounted in January, perhaps accounting for part of the fall in sales. He also points out something very important which I think a lot of people don't remember – because they […]
Most Recent Articles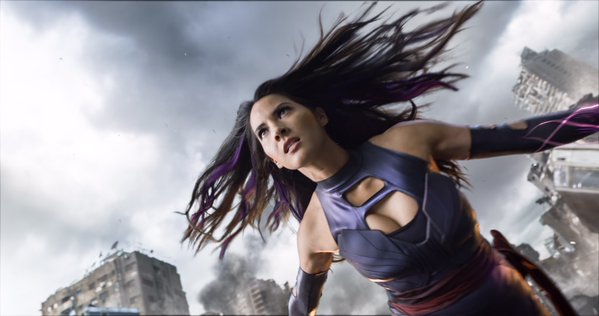 We've gotten trailers or spots of some kind from each of the superhero movies that are rolling out over the next few months. Here is the new ad for X-Men: Apocalypse, giving us some quick looks at a few of the younger members of the team that are being re-introduced:
Filed Under: Movies, Top News Tagged With: Super Bowl commercials, X-Men: Apocalypse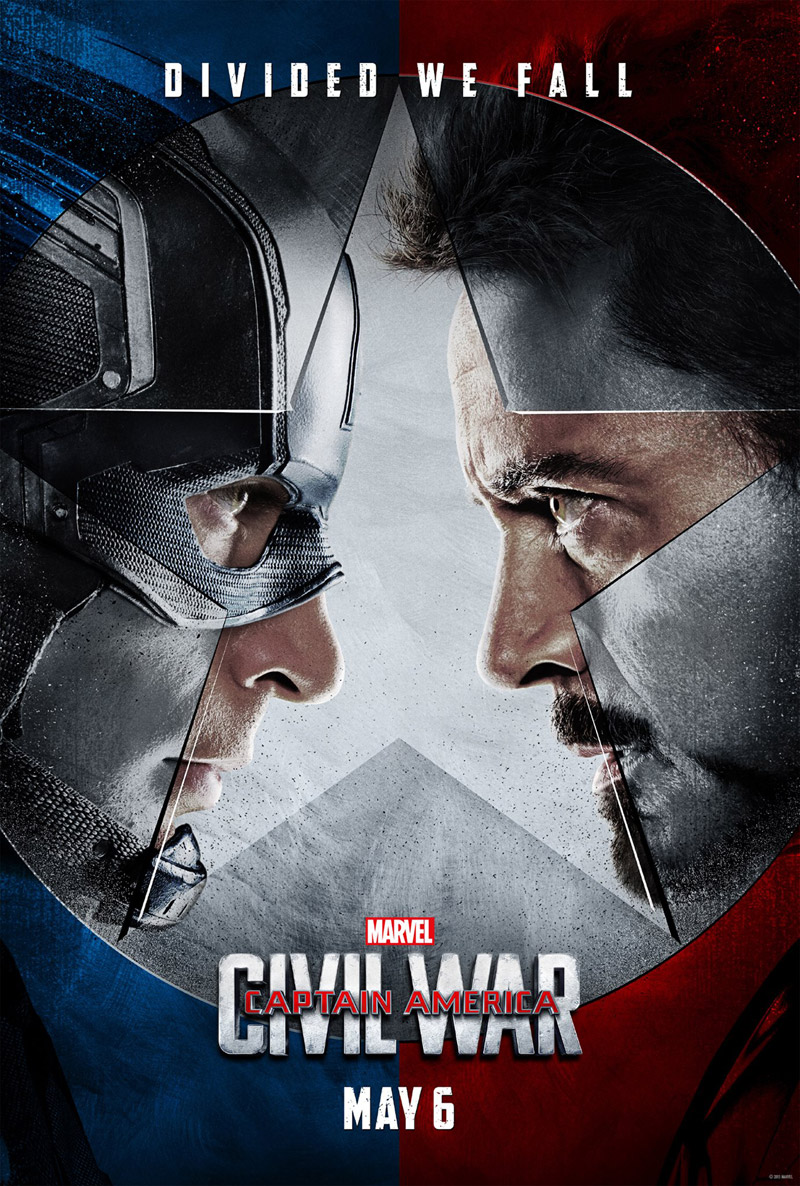 By Kyle Pinion Leave a Comment
Marvel Studios is getting in on the "picking your favorite hero hashtag" game, with this new short Super Bowl spot for Captain America: Civil War. It doesn't debut much new footage, but you do get to see Ant-Man as a part of the gathering of heroes now. Get to hashtagging and you can see […]
Filed Under: Movies, Top News Tagged With: Captain America: Civil War, Super Bowl commercials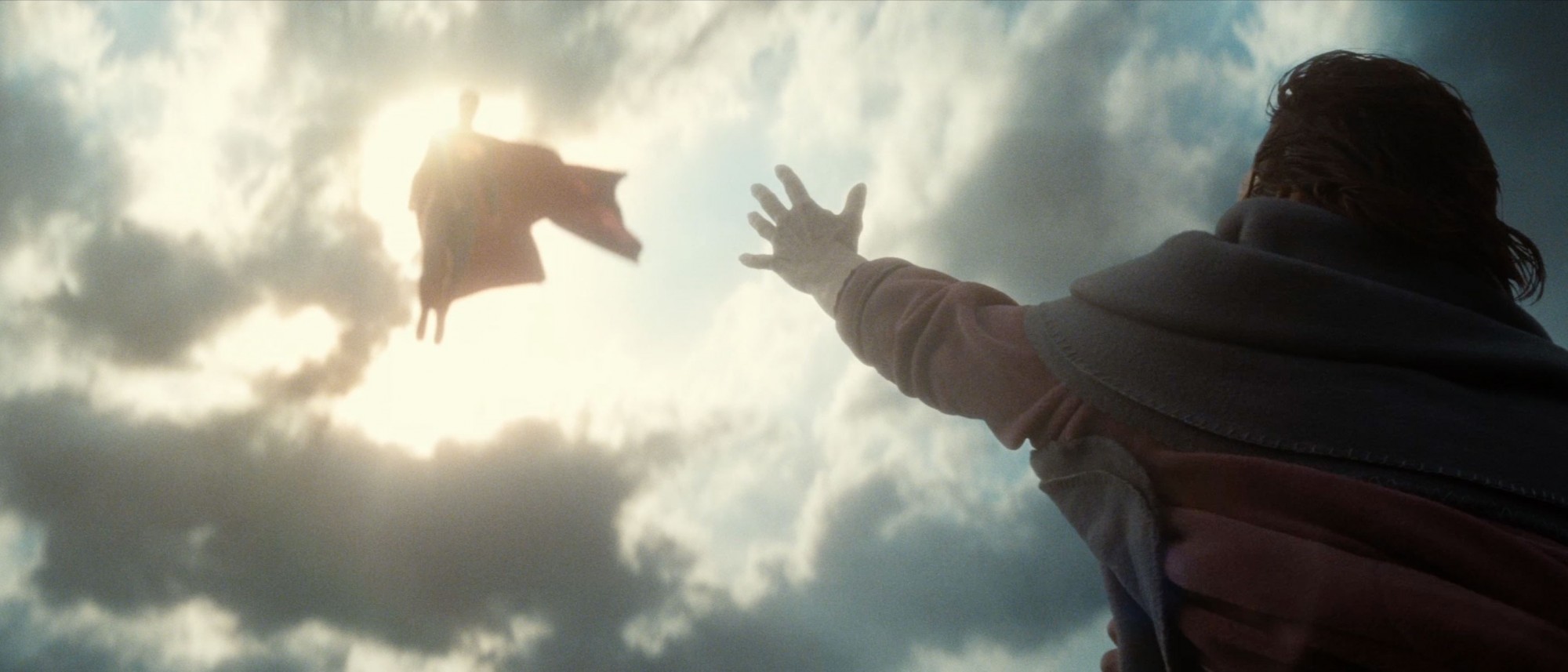 Turkish Airlines is the official airline for Batman v Superman: Dawn of Justice. As such, it produced the first fairly nifty set of Superbowl commercials this afternoon. Take a look below at these in-universe travel ads for Gotham City and Metropolis, with cameos by Bruce Wayne and Lex Luthor respectively.
Filed Under: Movies, Top News Tagged With: Batman v Superman: Dawn of Justice, Super Bowl commercials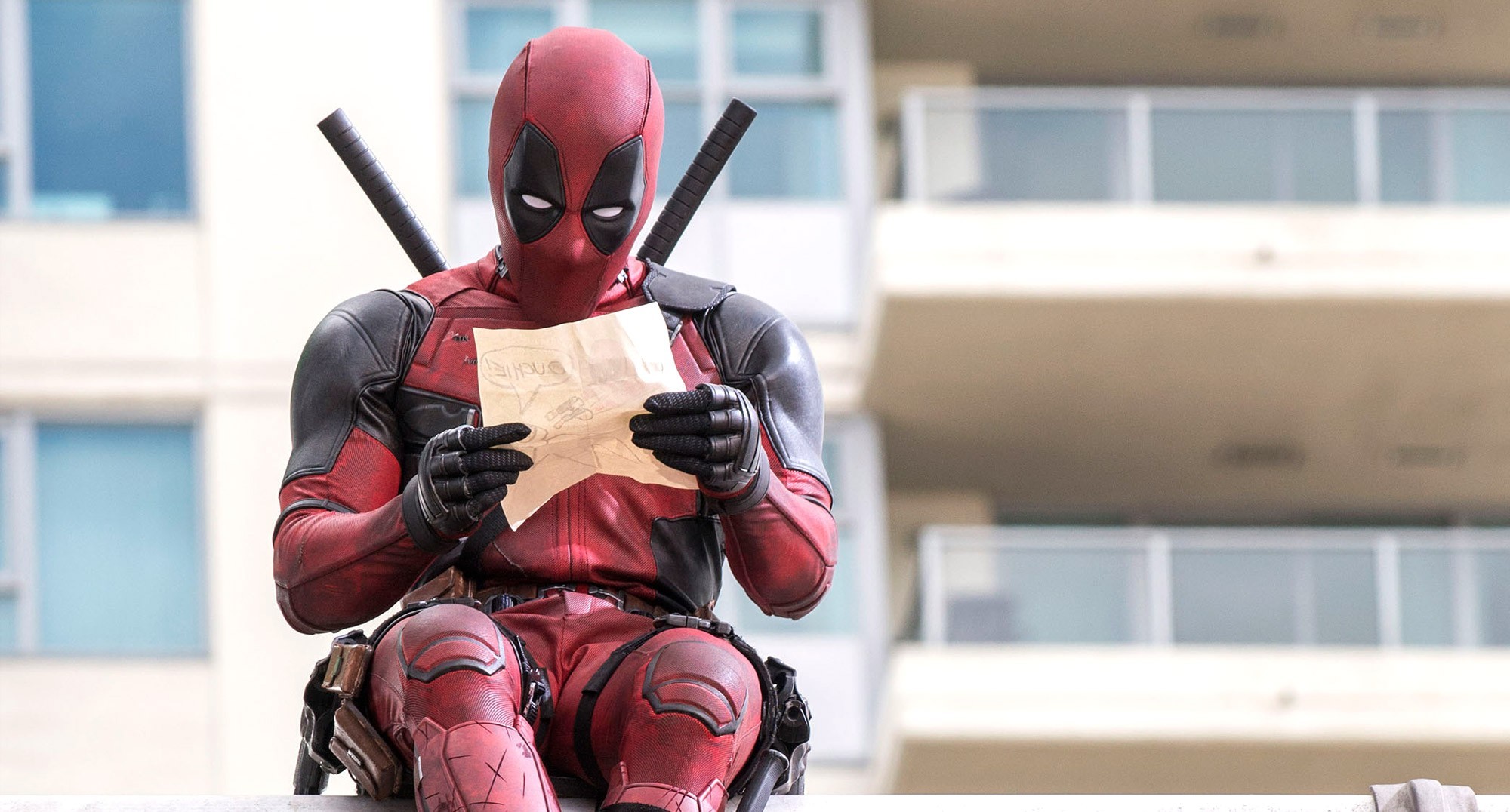 We review The Merc with a Mouth's big screen adventure
Filed Under: Movies, Top News Tagged With: 20th Century Fox, Deadpool, Movie Review, Movie Reviews, Ryan Reynolds, X-Men Films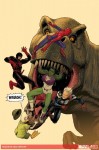 Like thunder, like lightning Newsarama has just dropped some brand new details involving a collection of All-New, All-Different Marvel titles. First up, is something that has been a long time coming with the various Marvel teasers, we have a sneak peek at the All-New Wasp in the Marvel Universe. Marvel is releasing the title May […]
Filed Under: Breaking News, Comics, Marvel, Publishers, Top Comics, Top News Tagged With: Black Panther, kevin maguire, Newsarama