You are here: Home
Top News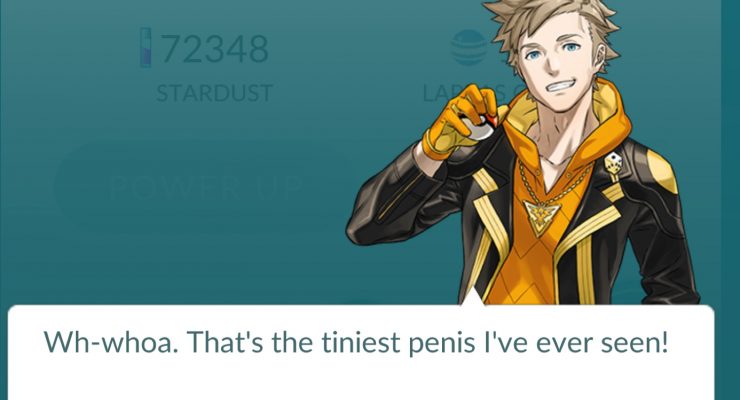 By Heidi MacDonald Leave a Comment
As might be expected of an app that has no overt means to help users get laid or harass people in short 140-character bursts, Pokémon […]
Top News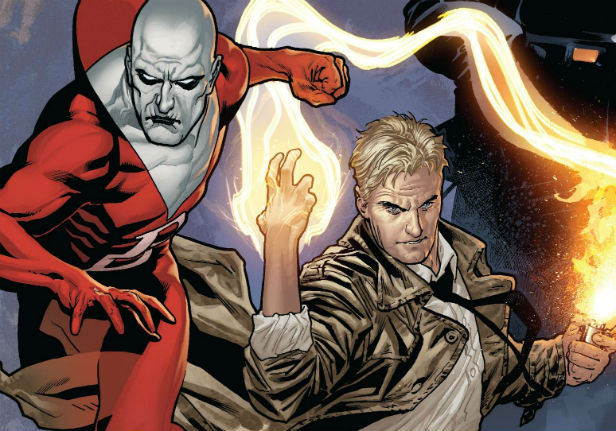 By Kyle Pinion
Warner Bros looks to double down on the magic-side of the DC movieverse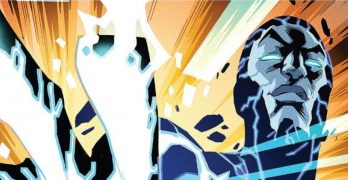 Mosaic is a new character from Marvel who is not only getting his own Marvel NOW! book but a big push as part of thw MU, and here's a free preview comic to get you started. Mosaic was inrtoduced a few months ago as the latest Inhuman: written by Geoffrey Thorne (Marvel's Ultimate Spider-Man) and […]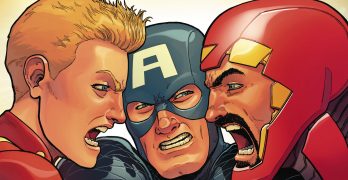 By AJ Frost
By now, I think most followers of Marvel are moving past the initial shock of a Steve Rogers no longer dedicated to spreading American liberty and fighting with, not against, a perceived evil. As someone more casually attuned to the world of superhero comics, the news of Captain America's new allegiance to Hydra was something that piqued my interest somewhat, but not enough to make think it was just a gimmick.
Most Recent Articles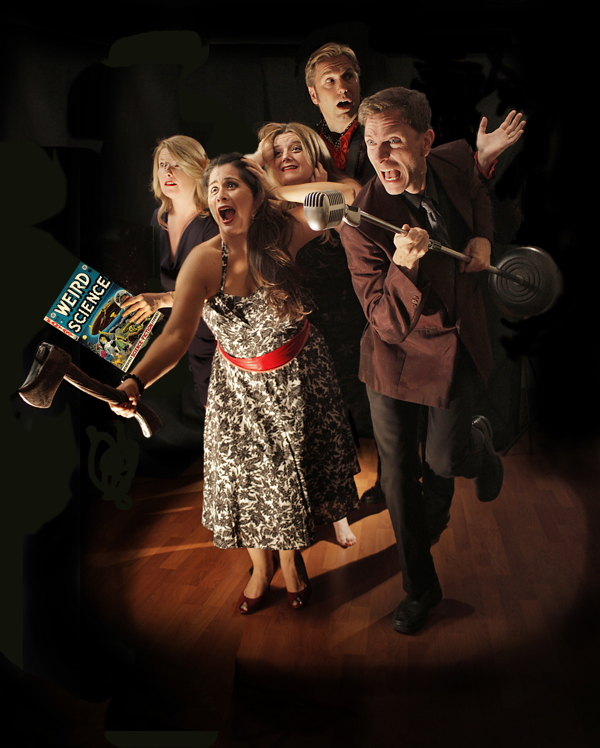 Captured Aural Phantasy Theater is an LA-based theater troupe that combines pop culture references with the stage, and they're bringing their brand of lunacy to this year's Long Beach Comic Con, which is coming right for  you Sept, 17-18 in Long Beach, as usual. The programming is just rollign out and ehre's a first look. CPTALA […]
Filed Under: Conventions, The Stage, Top News Tagged With: captured aural phantasy theater, estes kefauver, LBCC '16, Long Beach Comic Con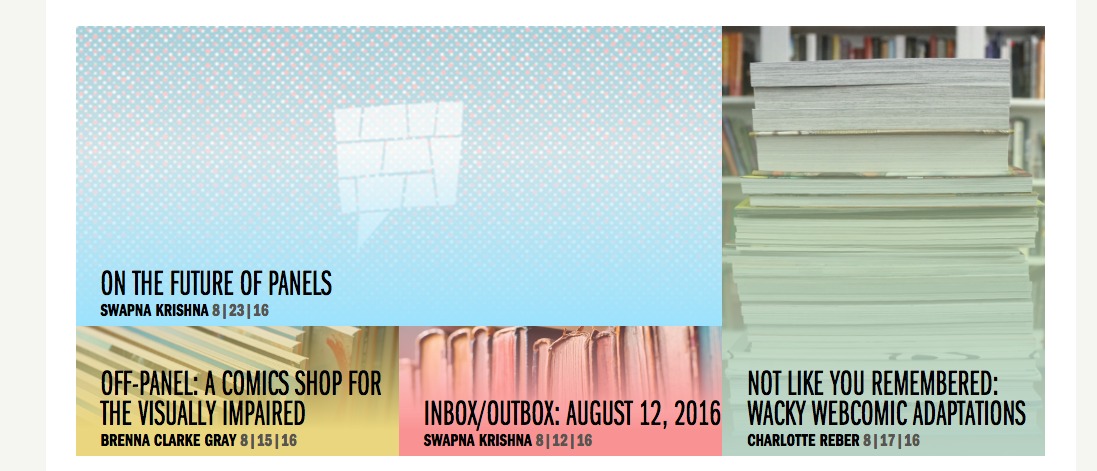 This one hurts. Panels.net a wonderful site about comics that focused mostly on graphic novels, representation and the kind of books that are the future of the medium, with the tagline "Read comics. Be Happy" will fold into parent site Book Riot, editor Swapna Krishna reports. As many of you may know, Panels is the […]
Filed Under: Comics Media Tagged With: panels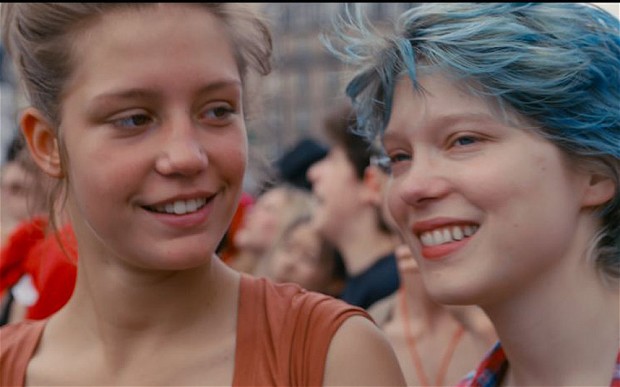 Four comics-based films make the cut
Filed Under: Movies, Top News Tagged With: BBC, Best of the Century, Top 100 lists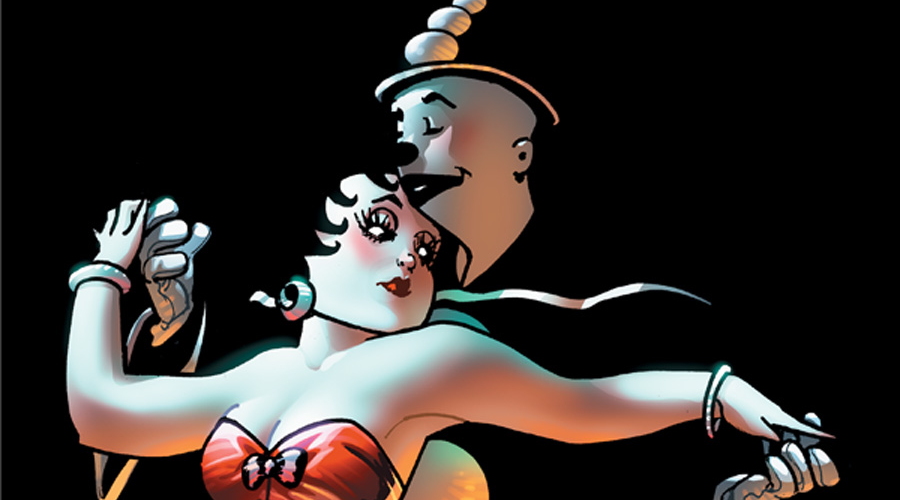 Roger Langridge's work has often worn its influences on its proverbial sleeve. In comics like Fred the Clown and The Muppet Show and Popeye, he's shown an affinity for early 20th Century culture, vaudeville, and silent comedy. It should come as no surprise that he was approached to write a new Betty Boop miniseries which launches from Dynamite in October. Along with Gisele Lagace, Langridge brings the character into the 21st Century , and he talks about the kiniseries and the three other books of his that are coming out in the next few months.
Filed Under: Dynamite, Kids' comics Tagged With: Betty Boop, History, Roger Langridge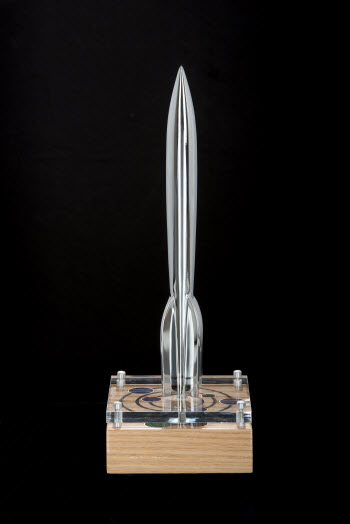 Last weekend,  MidAmeriCon II hosted the 2016 Worldcon, the 74th World Science Fiction Convention. Every year, the big gala is the Hugo Awards banquet. What makes the Hugos different from other awards is that it is voted on by fans, specifically those who have purchased memberships to Worldcon. The members vote on the nominees, usually receive […]
Filed Under: Awards, Conventions, Top News Tagged With: Awards, Hugo Awards, Neil Gaiman, Worldcon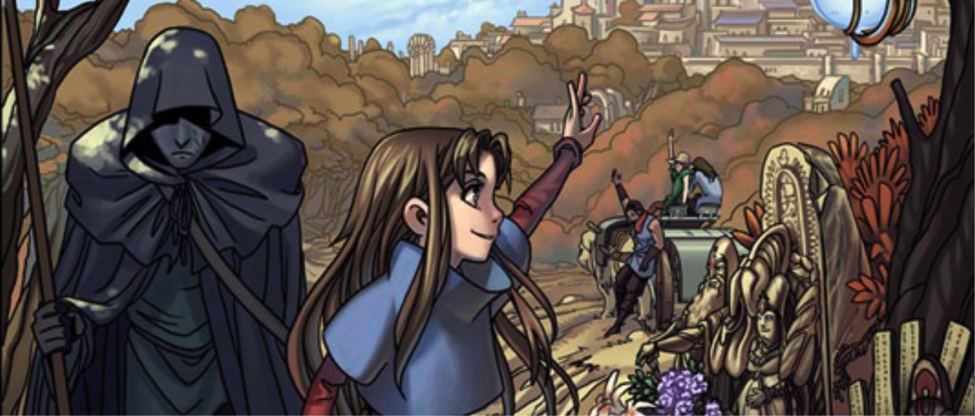 By Maggie Vicknair In a land drenched with magic, Sette Frummagem, heir to a thieving empire, is on a mission to cross the continent with her undead, magic wielding bodyguard Duane Adelier. Along the way, the two get wrapped up in a gang of human traffickers, international conspiracies, religious factions, and each other's mistrust. […]
Filed Under: Top News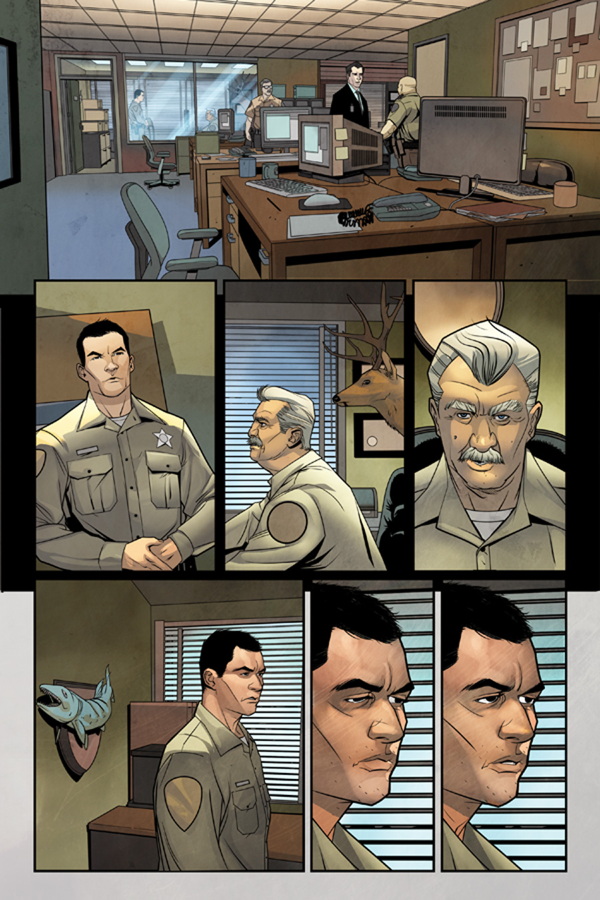 James (Squadron Supreme, Scarlet Witch, Starman) Robinson has a pretty amazing ccomics career already under his belt, but he's still at it, with Grand Passion, a new creator owned series from Dynamite coming this November. The book was announced a whiel ago, but it's jsut been revealed that Tom Feister (the Eisner Award-nominated inker of Ex […]
Filed Under: Dynamite, Top News Tagged With: grand passion, jaems robinson, John Cassaday, Previews, tom feister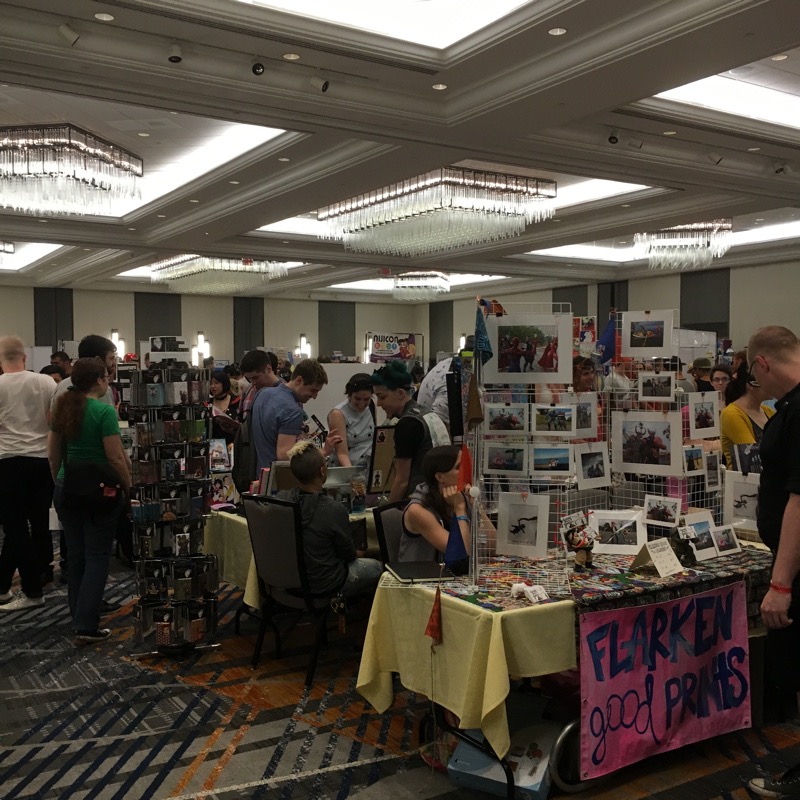 By Heidi MacDonald Leave a Comment
Flame Con is now in its second year, and it's billed as the "comics, arts, and entertainment expo showcasing creators and celebrities from all corners of LGBTQ geek fandom." And after attending for a few hours on Saturday, and reading the joyous tweets about it, I can safely say that it was probably the nicest, […]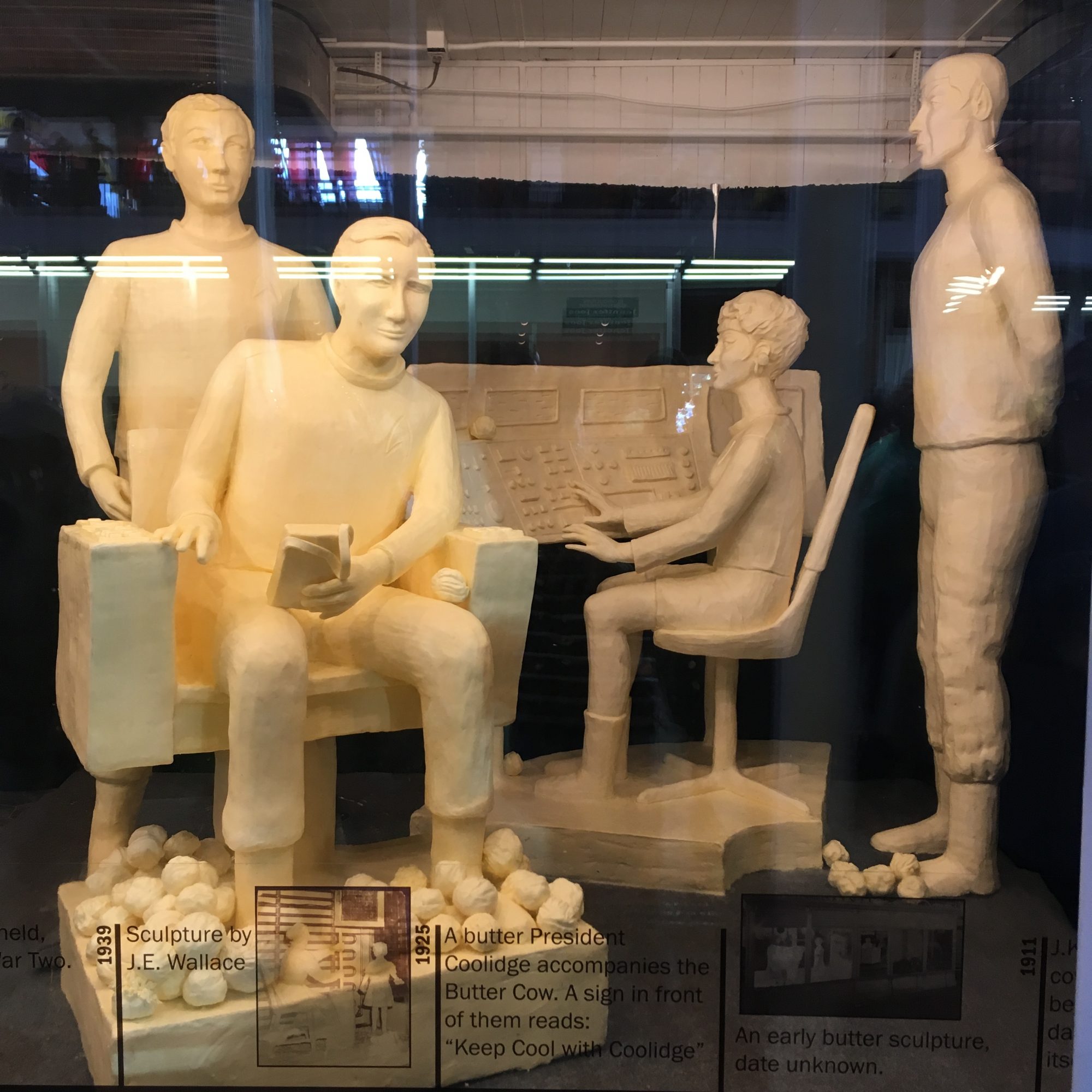 By Torsten Adair Leave a Comment
With over a million turnstile visitors, the 2016 Iowa State Fair concluded eleven days of amazing, unbelievable, outrageous fun that is so incredible, it's on many travelers' bucket lists! Food on a stick. Grandstand performances. Animal judging. Food judging. People judging (talent show, twins, triplets, hair…) But the really GEEKY competitions can be found here! […]
Filed Under: Breaking News, Conventions Tagged With: butter cow, Iowa State Fair, Star Trek