It's been a month since Marvel Studios released the first trailer for the much-anticipated Thor: Love and Thunder. With more than a month until the film arrives in theaters, check o the second trailer that's just been unveiled.
The trailer opens with Korg (voiced by the film's director Taika Waititi) catching up viewers with what Thor has been up to going from "Dad Bod to God Bod."
More footage of Jane Foster (Natalie Portman) wielding Mjolnir as Thor is showcased and the Odinson is clearly still hung up on her since the last time he saw her (8 years, 7 months, 6 days). Also returning is Valkyrie (Tessa Thompson) who's running New Asgard while Thor finds himself. And judging by rock inspired poster so is Aragon, her flying steed who made his debut in Avengers: Endgame.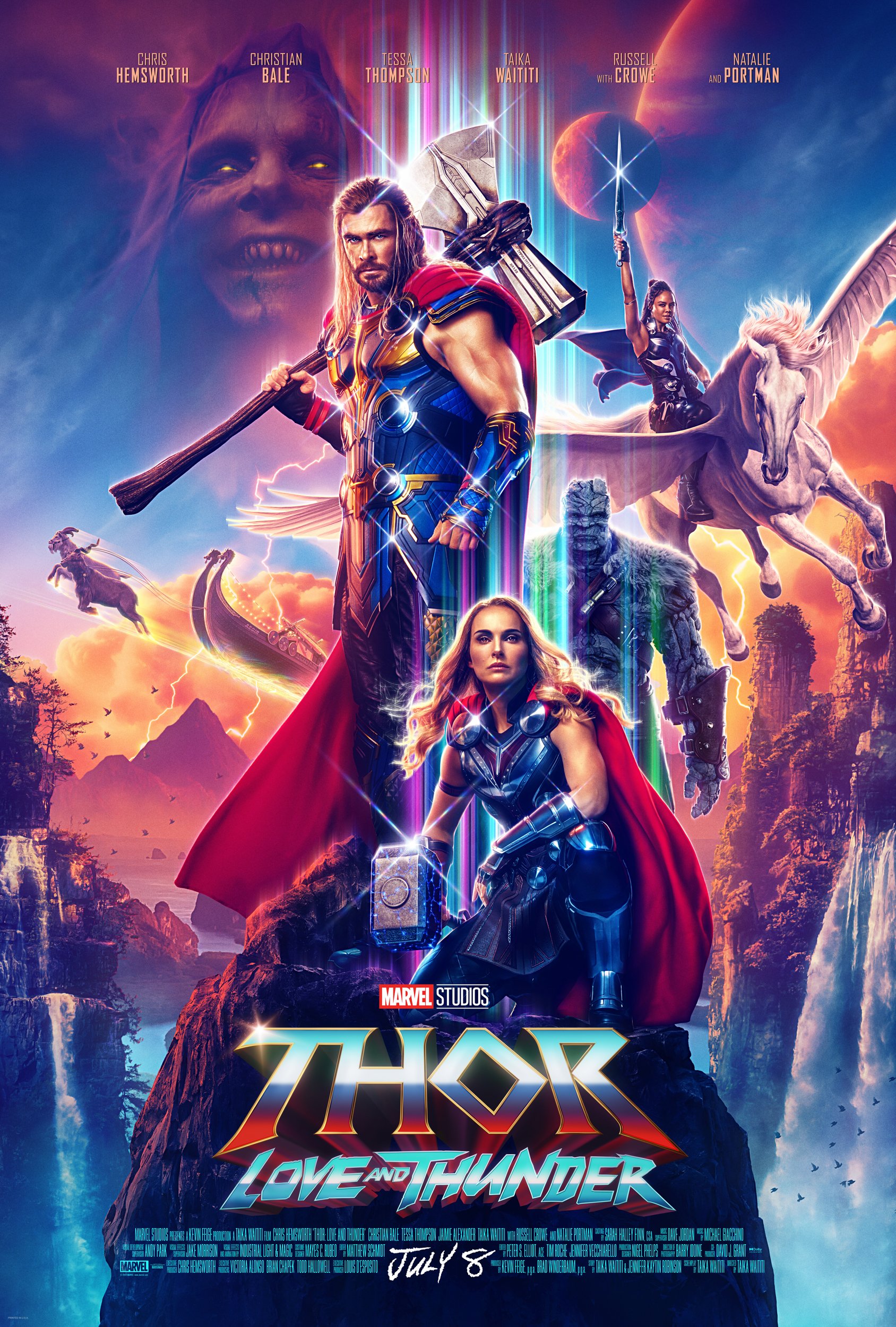 As many pointed out, Christian Bale's Gorr, the God Butcher, touted as the main antagonist of Thor: Love and Thunder, was noticeably absent from the first trailer. The new trailer finally delivers our first look at Gorr. As I said before when the official Love and Thunder merchandise was unveiled, the MCU version of Gorr more closely resembles the Engineer aliens from Prometheus as opposed to artist Esad Ribić's original design from his acclaimed comics run with writer Jason Aaron where Gorr first debuted. After seeing him the actual footage, I'm getting more William Sadler as Death vibes from Bill & Ted's Bogus Journey.
I'm also loving the new Walt Simonson inspired armor Hemsworth is sporting in the new Love and Thunder trailer.
We also see more of Zeus played by Russell Crowe who literally "flicks" Thor off and removes his clothes in the process. After Waititi gave us bare bottom Hulk in the previous Thor: Ragnarok, I would not expect anything less.
Check out a few more screengrabs from the new trailer below. Thor: Love and Thunder is set to arrive in theaters in July 8, 2022.