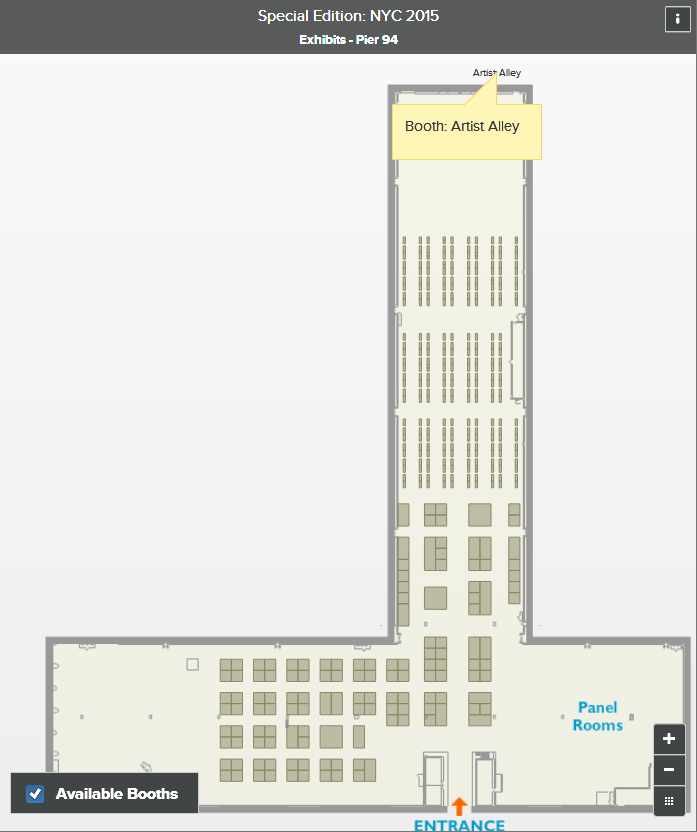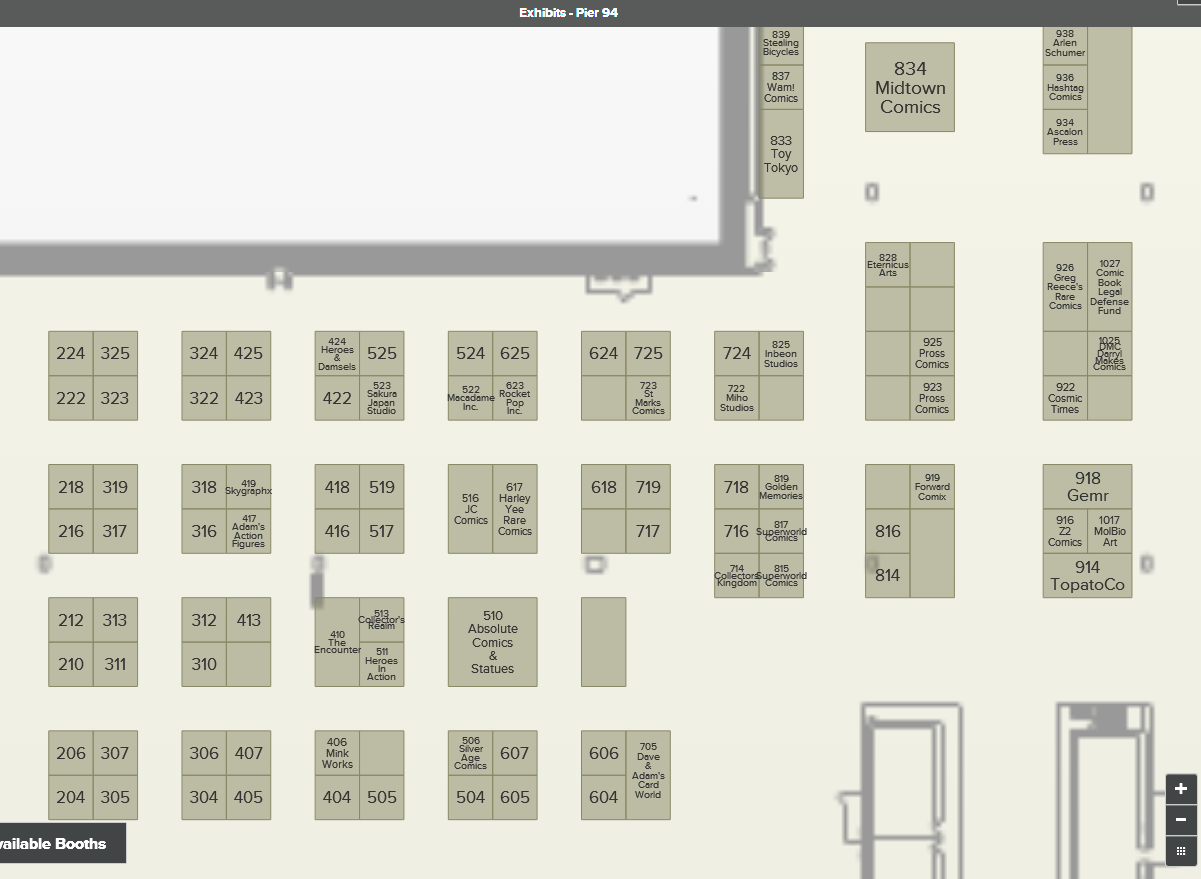 Just as ReedPOP has finished up BookCon at the Javits Center, we turn our attention to their next show, Special Edition New York City, located one mile north at Pier 94!
Those who remember the Scrapple in the Big Apple in 2009 will recall that this Pier hosted the Wizard World-owned "Big Apple Con".  Wizard retreated to the following weekend, and then eventually abandoned plans to host shows in the region.
How to get there?  Take the bus. M12 or M31 from Columbus Circle, or the M50 on 49th Street.
[Oooh… wouldn't it be cool if ReedPOP sponsored shuttle buses from Columbus Circle? You get on the bus, Reed staff scan your barcode receipt, and you get your badges BEFORE you arrive at the venue! No waiting in line!]
Valliant, Z2, Zenescope and CBLDF are some of the major exhibitors, but Marvel, Image, and DC will have a presence via programming and creators in Artist Alley.  (For those keeping score… 261 AA tables.)
Panels can be viewed and searched here!  I suggest viewing it by day.  The programming, while varied, is not oppressive. If you must have a grid view, I recommend sorting it by "room".
The Beatrix herself will be there!
---
So Where Do You Get Your Ideas…and What Do You Do with Them?

Sat. June 6| 10:45 AM – 11:45 AM | Theater 2
A continuing series of Panels on how storytellers develop ideas into narratives that make us thrill, laugh and cry. Some of it is instinct and some of it is technique. Some of the best in the business describe how they shape their materials to make the comics you love every month. Heidi MacDonald of The Beat (www.comicsbeat.com) moderates a Panel of all-star creators.

SPEAKERS
Of course, some attendees will be there to score NYCC tickets.  Here's the fine print:
Here are some more details:

You must be a Special Edition: NYC Ticket holder to qualify
Very limited quantities are available on a first-come first-serve basis and only while supplies last
NYCC Tickets will only be sold at the NYCC Registration counters at Pier 94
No hard Tickets will be given out onsite at Special Edition: NYC. All Tickets ordered at Special Edition: NYC will be shipped in September after the Ticket mailing deadline (shipping costs will be included at the time of purchase at Special Edition: NYC)
One Special Edition: NYC ticket = the ability to buy ONE NYCC ticket.
Each Special Edition: NYC Ticket holder must be physically present at the time of purchase of a New York Comic Con Ticket onsite at Special Edition: NYC
---
I'll be there, just to see how it turns out, and to do some shopping.
If you can't make it, then try one of the other geek fests in Columbus, OH; Memphis; Philadelphia; Daytona; Albany, NY; Claremont, CA; or New Haven, CT, this weekend!