When getting ready for conventions, we here at The Beat can most likely pack with our eyes closed at this point. Years of experience have taught us what works, what doesn't work, and what is a definite must in terms of gear and how to pack it. For those still mystified of what to bring, read on ahead and sample from some of our collective wisdom.
–
Victor's Gear
My packing list for San Diego Comic-Con hasn't grown much since starting these gear lists. If anything, I've been removing more and more from the list to become more streamlined and effective, inspired by Antoine de Saint-Exupery:
"Perfection is achieved, not when there is nothing more to add, but when there is nothing left to take away."
As such this year I wanted to focus on items that are more helpful than expected, and should require a second look for your own kit as well. Down below you can also find a summary view of what's in my SDCC go bag. If you want to know why those items are essential to me, go back and read last year's roundup here.
Wet Wipes:
Wet wipes' utility rises to that of a Swiss army knife when traveling, and especially at a convention of San Diego Comic-Con's scale. Public bathrooms aren't as scary, they work as a quick refresher for your face and neck before a meeting or party, they're decent in a pinch for unexpected condiment stains, and they're quite gentle at removing muck from your con exclusives when you didn't notice that sticky residue you set them on.
I've found the best option to be the slim packaging of the Cottonelle Fresh Care Travel 10-Pack that you can usually find for a buck at a Walgreens or Target, or order multiples at Amazon.
4-inch Power Cables: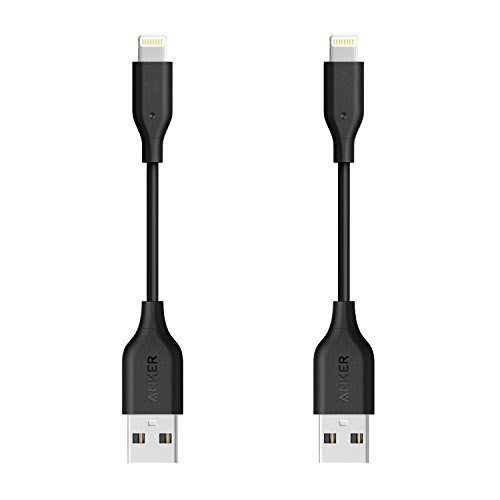 Yes, the first cable in your go bag definitely needs to be a 6 foot cable that can reach that plug on the far end of your hotel room. When you're charging on the go, the last thing you want to deal with is getting mixed up in a tangle of cables as you take your bag on and off. These short cables allow you to hold your phone and battery in one hand—without the tangle or getting caught in a passerby's arm—so you can keep checking your schedule, take a phone call, or whatever you're trying to multi-task. So don't discount these powerful midgies. I buy a 2-pack of
Anker Micro USB
and
Anker Lightning
so I can also hand off my battery to friend no matter the phone they're sporting.
Lacrosse Balls:
Underrated essential when it comes to getting extra miles for you feet. The amount of walking at SDCC always surprises, so recover each morning or even when you're taking a break from a panel by rolling your footsies on this to get the knots out. Later in the evenings you can really target those knots in your hips on the floor, or find a wall to roll your back and remove the beating you took from that mattress, lumpy futon, or small couch from last night (we take what we can get right?).
You can go with a fancy massage ball with nubs, or you can buy one at a sports and fitness store or
Amazon
for a couple bucks.
PACKING LIST SUMMARY
Backpack | Nomadic CB-01 Multi-Compartment Day Backpack
Organizer | Coccoon Grid-It Elastic Organizer
External Battery | Anker PowerCore 20100mAh Dual-Port
Cables | Anker Powerline II Lightning/MicroUSB 6ft Cable
Phone Lenses | Olloclip Wide Angle
Microphone | Zoom iQ7 Mid-Side Stereo Microphone (iOS)
Water Bottle | Vapur Eclipse Foldable Water Bottle
Tripod | Joby Grip Tight GorillaPod Magnetic for Smart Phones
Pens | Parker Jotter Ballpoint Pen
–
Nick's Gear
I've found a happy medium with my gear over the years: SLR camera with a zoom lens, high-capacity memory cards, extra batteries, tablet-pc with keyboard, sturdy-paper notebook, pen that writes easily, water bottle, business cards, a book when waiting in line or sitting down to eat, portable hard drive to backup pictures, portable MIFI device when the venue's WIFI inevitably fails, and energy-packed snacks when food lines are too long are all staples at this point. For various reasons, however, there are a few pieces that standout above the rest.
Computer:
When writing articles on the fly, a highly portable laptop or tablet is a must. That's why my Microsoft Surface Tablet with an extra battery packed into the keyboard has done many tours of duty at conventions. I'm still on the first-generation model; it's simply a workhorse.
Bag:
Sometime back, I switched from a backpack to that of an over the shoulder messenger bag. Backpacks were too cumbersome and time consuming to take off and scrounge around in for what I needed, when I needed it. My Timbuk2 Classic Messenger Bag has served me well for a while now. It has a lot of inner pockets to help organize your pieces.
Portable Game Console:
There's often a great deal of waiting involved when in line for a panel or for convention exclusive merchandise. And sometimes, you just don't feel like reading a book. The Nintendo Switch has become a godsend for these occasions. I doubt you will need more than one game with you, so I recommend you bring The Legend of Zelda: Breath of the Wild. It's a large world with enough ground to cover and side quests to complete that will keep you occupied for a while. The only downside is the relatively short battery life, but hopefully you won't be doing that much waiting.
Battery Pack:
One of my last major editions to my bag has been the Omnicharge, one of the most successful crowdfunded tech campaigns in 2016. This 20,100 to 20,400-mAh capacity battery pack is unique because not only does it sport two USB ports, it also comes pre-equipped with an AC outlet, making it capable of charging small-electronic devices like tablets, laptops, and camera batteries. The OLED screen will tell you things like how much battery time you have left if you continue using it, the Omnicharge's current temperature, to even how much wattage being used. The Omnicharge can range from $199.99 to $299.99, but I recommend the mid-line $249.99 option as it has a larger battery compared to the lower-tier, offers DC as well as AC compatibility, and is capable of higher wattage outputs.
Dedicated-Audio Recorder:
And perhaps one of my best additions to by gear has been the TASCAM DR-05 handheld digital audio recorder. This has made interviews a lot easier than by trying to record from my cellphone or tablet. Audio files can be saved as a WAV or a mp3 file, recorded to a microSD or microSDHC card. The integrated microphone captures voices clearly, but the DR-05 can also accommodate for a 3.5mm stereo mic/line to be attached, allowing for external microphones and other sound sources. TASCAM has other, more powerful models, but the slim design and portability of the DR-05 is a happy balance for those always on the move.
–
Andrea's Gear
Jackery Portable Charger:
I would be absolutely nothing without my portable battery. This puppy is small but mighty. I've even used it to charge my laptop when things get a little dire. It will charge a phone about 5 times and a tablet 3 times. I've been using this puppy for two years pretty extensively and it has held up really well. It's pretty quick and it saves me from having to fight over the non-existent outlets in hallways.
You could wait in line for 40-70 minutes for a water bottle, or you could bring you own. However much water you think you drink on a normal day, double that for conventions. The air is dry, your skin will be thirsty, your mouth will be parched, you'll need water. I cannot tell you how little water I ended up drinking last year and how much I regret that decision. I like the portability of a collapsible water bottle because I can shove it my bag without adding additional weight. It's all part of my mission to get my entire life into one bag without feeling like I'm carrying 80lbs.
Save maps to offline mode:
This is less of something I have in my bag and more just advice that I've learned the hard way. Internet access can be spotty and that can make navigating to and from places a bit difficult. I like to star the locations I know I'll be going to (hotel, gym, convention center, grocery store) and then download the area to access in offline mode.