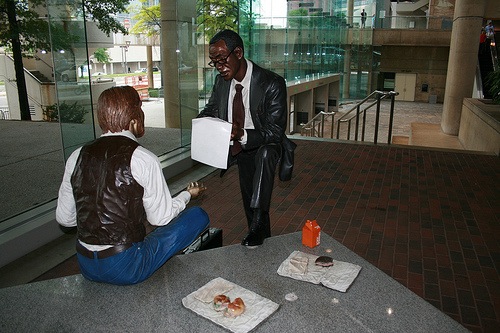 Editor, IDW Publishing
Our fast-paced Editorial Department in a San Diego-based Publishing/Entertainment company has an immediate opening for an Editor. Reporting to the Editor in Chief, this position coordinates and edits content for the publication of several comic book series. It interacts with many departments within the company, creators, licensors and the creative team to produce the publication on time and with accuracy. Therefore, solid communication (both written and verbal), multi-tasking and organizational skills are critical to success.
Required Qualifications:
• 4-5 years of experience working in an Editorial department
•Bachelor's degree or comparable experience
•Eligible to work in IDW Publishing's San Diego offices; no telecommuting option is available for this position.
•Excellent organizational, verbal, and written communication skills
•Strong knowledge of and interest in the comic-book industry
•Maintain strict monthly schedules on comic-book titles, including anticipating challenges and finding timely, relevant solutions
•Must be extremely detail-oriented, able to both line-edit and copy-edit
•Strong Mac skills, including Word, Excel, Keynote/PowerPoint, and Photoshop
Elements
Qualified candidates should send resumes and cover letters to "IDW Editorial Position" at [email protected] We will begin contacting qualified applicants in mid-February.