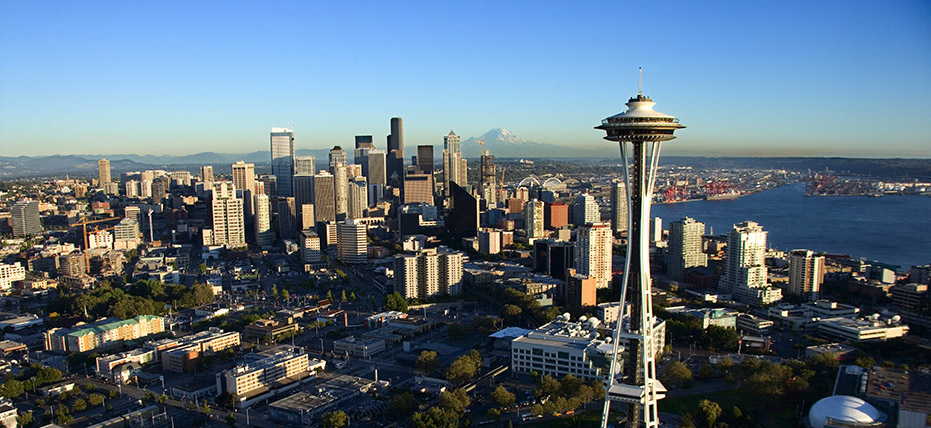 I'm not sure if this is a brand new thing, but hotels for the increasingly ginormous Emerald City Comicon how require a night's deposit on booking. The main hotels are still pretty affordable—even the ultra swanky W Hotel where you get free Bliss facial cleanser and they change the rugs twice a day, is under $150 a night. But I guess given the popularity of the show and the early sell outs, some "hotel room jockeying" is taking place, necessitating a deposit to keep people from stockpiling hotels.
But for at least one person, this is too much. Cheryl Lynn Eaton, commonly known as Digital Femme online, writes that having to commit to a show months and months before the guest list is even announced—as is increasingly common— is a no go for her.
Unlike theme parks, which pride themselves on repetition and nostalgia—providing the same experience year after year—comic conventions make an effort to showcase a new crop of entertainers and creators each year, making each show a unique experience. However, that uniqueness—essentially instability—makes the convention difficult to invest in for fans who are not locals, especially when they are expected to purchase tickets and hotel rooms with only a handful of guest announcements made. For locals the draw is the spectacle—outlandish costumes, revelry, and the superheroic—convention constants. However, those who are not from the region attend to see very specific people—artists, writers, and actors. I can bear witness to spectacle at home;Dragon Con takes place merely a short drive away. But should I wish to get a particular comic signed? Well, I can't attend just any convention. I have to attend the one the creative team in question attends. And if tickets for that convention have sold out months before the creative team has even announced their appearance? Well, I can't attend the convention at all.

Every large convention, San Diego Comic-con, New York Comic Con, Dragon Con, and now Emerald City Comicon, requires attendees to purchase tickets prior to knowing what they are purchasing tickets for. A show with a paltry, partial guest list is no more than a mystery prize. One cannot expect fans to risk hundreds without knowing what is behind Door #3. Showrunners know this and do not care, for there are many locals who are more than happy to merely risk a couple of twenties. That risk is most certainly worth it.

I am excited to be attending Rose City Comic Con next week—and New York Comic Conthe following month!—but the experiences will be bittersweet. New York Comic Con will likely be the last comic convention I ever attend, and the chapter will have closed where it began.