Running with the Devil comes to an end this week with the debut of Elektra! The initiative spins off Daredevil supporting characters into their...
The first trailer for Daredevil Season 2 was focused on the oncoming threat of Frank Castle/The Punisher played by Jon Bernthal. This second trailer,...
Get a closer look at the newest version of The Punisher
Frank Miller is the Donald Trump of comics, replacing Alan Moore who used to be the Donald Trump of comics in that every little utterance of his was fodder for headlines and web traffic. Miller's been retired from public speaking for a while but the Dark Knight III promo process—and a series of appearances in foreign lands—has provided a fresh platform and ample ammo for SEO air strikes. But is this current comment any different from what Millar has said in the past?
Per a press release from Marvel, the studio has announced that G.I. Joe: Retaliation actress Elodie Yung has been cast in the role of...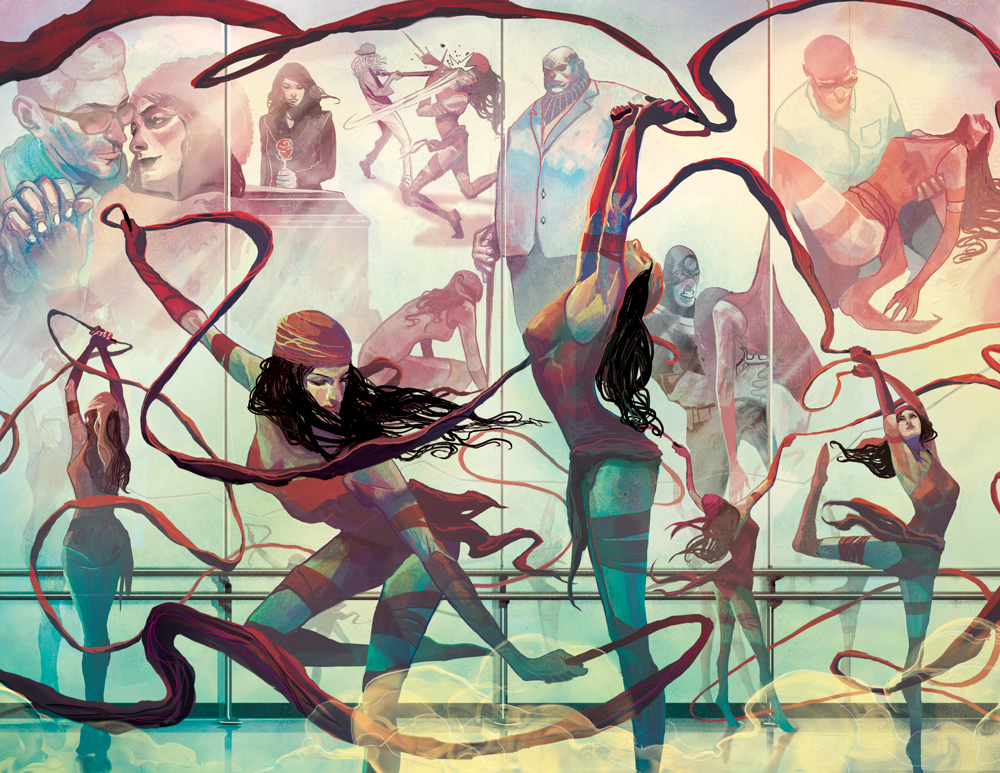 Normally I'm not in favor of digging up characters who were done perfectly by their creator, but Elektra has been revived so many times, we might as well give it a go again—this time as part of Marvel's experimental push for female-led titles. This new version comes out in April and features writing by Haden Blackman and are by Mike Del Mundo. In fact these pages by Del Mundo look pretty sharp and remind me of....another book with a female lead.
Out in December, Marvel today called round to talk about Daniel Way and Steve Dillon's Thunderbolts relaunch. Featuring Red Hulk as team leader, the...
By Steve Morris The first creative team for the December-launching Marvel Now comics has been revealed today on Newsarama: artist Steve Dillon and writer Daniel Way...