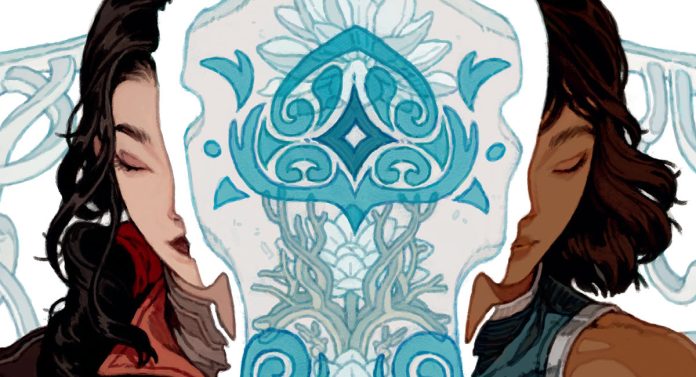 The Legend of Korra, the beloved animated series and follow-up to Avatar: The Last Airbender, kicked off it's four-season run in April of 2012. Next year marks the show's 10th anniversary, and Dark Horse Comics is commemorating the occasion with a new anthology of stories set in the world of the series. The Legend of Korra: Patterns in Time features work by series co-creator Michael Dante DiMartino, Kiku Hughes, Delilah S. Dawson, and more.
Here's how Dark Horse describes The Legend of Korra: Patterns in Time:
Celebrate new stories from The Legend of Korra!

Your favorite characters from Team Avatar and beyond are here in this collection of stories, from the heartwarming to the hilarious. Join Korra, Asami, Mako, Bolin, Tenzin, and more familiar faces from The Legend of Korra, featured in stories specially crafted by a bevy of talented comics creators! Be sure to add these all-new stories to your Avatar Legends library!
Rounding out the announced creative lineup for the new anthology are Jayd Aït-Kaci, Sam Beck, Heather Campbell, KaiJu, Alexandria Monik, Killian Ng, Rachel Silverstein, and Victoria Ying. Sachin Teng provides the book's cover artwork.
Patterns in Time is the latest The Legend of Korra release from Dark Horse Comics. In addition to a series of artbooks dedicated to all four seasons of the animated series, the publisher has also released the three-part Turf Wars and Ruins of the Empire series, canonical follow-up graphic novels that pick up threads left at the end of the series. Both of those books are available in deluxe library editions. During the pandemic Dark Horse has also hosted a number of live-readings from the books featuring original Legend of Korra voice-actors Janet Varney, Seychelle Gabriel, and others.
With a cover price of $12.99, the 80-page The Legend of Korra: Patterns in Time anthology is set to arrive in stores on April 12th, 2022.