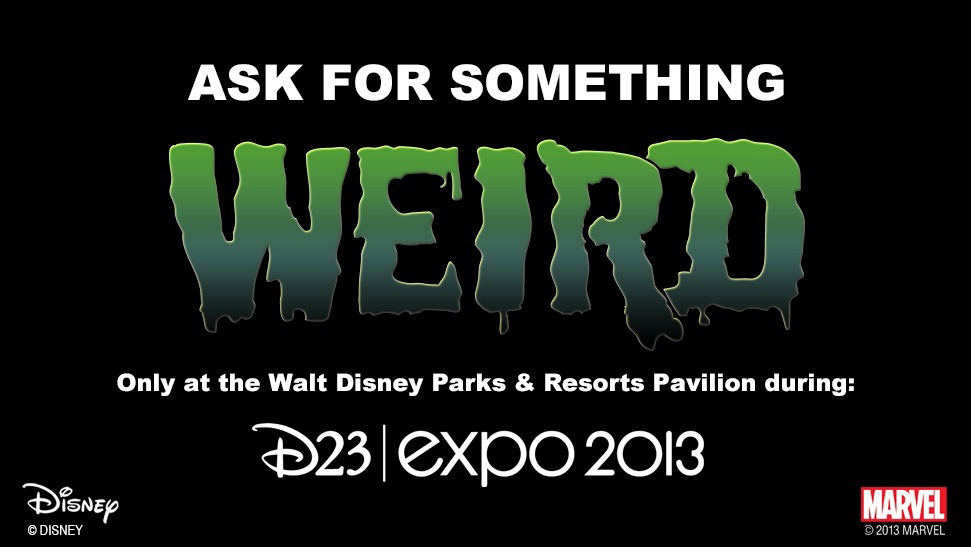 D23, Disney's own proprietary fan access, media blowout event is coming this weekend. It's Disney's own little Comic-Con and they typically save some big announcements for it. It's only held every other year, and this time out there WILL be a Marvel announcement, as shown by this teaser and the caption:
This weekend, only at the Walt Disney Parks & Resorts pavilion during the D23|Expo 2013– ask for something WEIRD and get your first look at an all new project coming from Marvel & Disney!

Our guess: they'll be announcing one of their mystery movies, and maybe it's Doctor Strange?
Or…?