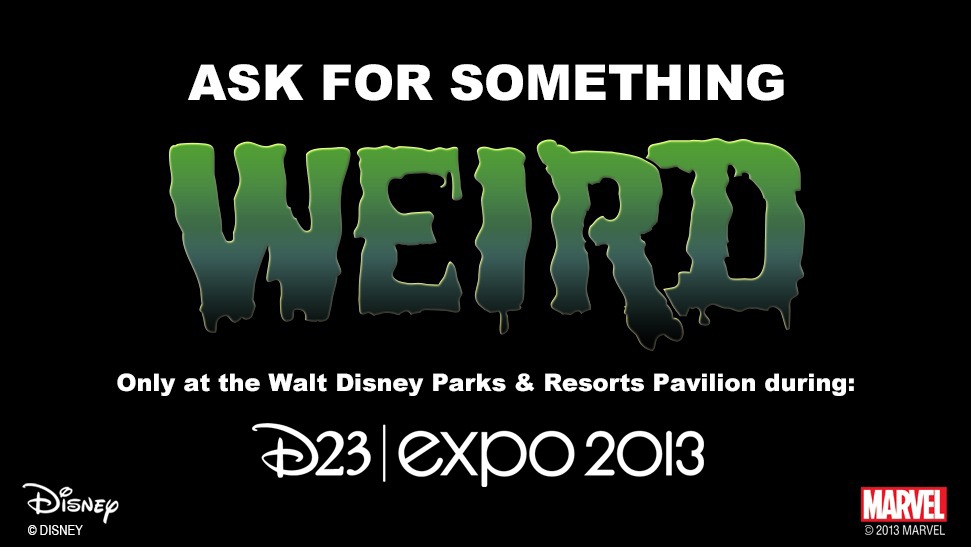 D23, Disney's own proprietary fan access, media blowout event is coming this weekend. It's Disney's own little Comic-Con and they typically save some big announcements for it. It's only held every other year, and this time out there WILL be a Marvel announcement, as shown by this teaser and the caption:
This weekend, only at the Walt Disney Parks & Resorts pavilion during the D23|Expo 2013– ask for something WEIRD and get your first look at an all new project coming from Marvel & Disney!

Our guess: they'll be announcing one of their mystery movies, and maybe it's Doctor Strange?
Or…?
Heidi MacDonald is the founder and editor in chief of The Beat. In the past, she worked for Disney, DC Comics, Fox and Publishers Weekly. She can be heard regularly on the More To Come Podcast. She likes coffee, cats and noble struggle.