Joe Madureira (Ultimates 3, Battle Chasers, Spider-Man) and Airship Syndicate's long awaited return to Battle Chasers is just around the corner. Battle Chasers: Nightwar, the Japanese role playing game inspired take on the comic artist creation is will be playable for crowds at the upcoming PAX West in Seattle and Gamescom in Germany. Today, Battle Chasers publisher THQ Nordic has released the animated intro for the games newer character, Alumon.
What's interesting about the video above is Powerhouse Animation (the studio behind the hit Castlevania series on Netflix) was tapped to create it. While Airship is the creator and developer behind the game, it appears as their publishing deal with THQ has allowed the tiny studio to add more to the title by outsourcing additional polish such as 3rd party animated cut scenes. Outsourcing in games is nothing new and is vital to get certain things right. Along with Joe Mad's passion for his creation, it looks like the game is getting talented help. If you haven't checked out the Warren Ellis written Castlevania on Netflix we highly recommend you put it on your to do list.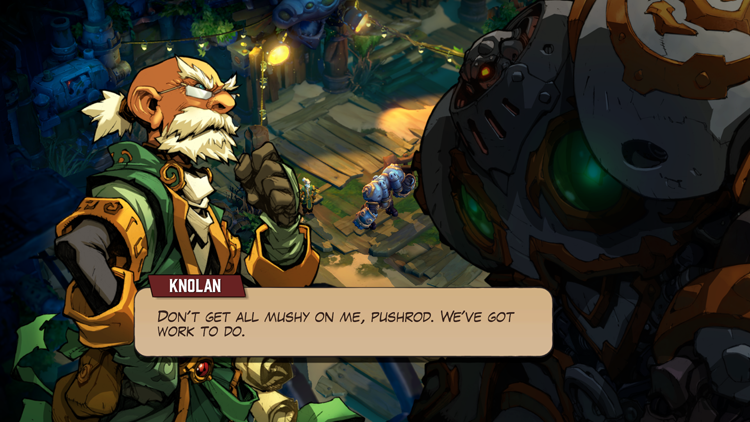 In June, we interviewed Joe Mad about the game and revealed he would be continuing the original Battle Chasers comic book with issue #10.
Battle Chasers: Nightwar will release this fall for the PlayStation 4, Xbox One, Nintendo Switch, and STEAM PC.