Valiant Entertainment has been lying quote low for, well, the last year or so, their comics publishing output slowed to basically one comic a month. The Book of Shadows mini wrapped up in February, to be followed by X-O Manowar Unconquered, according to their website.
However, Valiant, and their sizable library of IP, is not completely silent. Over the last week or so they announced two licensing deals, one with Blackstone Publishing for an entirely new prose novel imprint, and one with Green Ronin for a board game.
The Blackstone deal is a newly created Valiant imprint that will feature four all new novels featuring well known Valiant characters, including Bloodshot, Livewire, Shadowman and the Eternal Warrior. In an interview with PW, Valiant's publisher Fred Pierce explained the origin of the line:
Valiant Entertainment, working with Nicole Resciniti of the Seymour Agency, reached out to Blackstone about a potential partnership in April 2021. Pierce met to talk about the imprint with Resciniti, Valiant president of promotion and consumer products Russell Brown, and Blackstone's head of new business development, Rick Bleiweiss. "We want to expose our characters to the biggest audience possible, and there are people who read novels who don't read comics," Pierce said. In addition to book publishing, Valiant is expanding its animation and videogames, including a remastered game by Nightdive Studios called Shadowman and an as-yet-unrevealed game launch in 2024.
And heres the lineup:

BLOODSHOT: AWAKENING
Fred Van Lente, an award-winning New York Times-bestseller who has previously worked on Valiant's Archer & Armstrong, will be reimagining Valiant's blockbuster character in this young adult novel as an eighteen-year-old who wakes up in a laboratory with no memory of who he is or why he has such incredible powers. Breaking out of his imprisonment with nanite-powered blood, Angelo finds himself on the run, trying to piece together his memories and fight back against the sinister forces chasing him.

SHADOWMAN: THE ABYSS STARES BACK
Debut novelist Shola Adedeji dives into the shadow world of New Orleans in this terrifying new take on Shadowman. Jack Boniface returns to New Orleans after being away for years because his father has died. Jack tries to reacclimate himself to his hometown, but things have changed so much. There seem to be dark forces at work. And then Jack finds out that his father was The Shadowman, a supernatural warrior. Jack now finds himself pulled into a much larger, terrifying world, and must assume his father's mantle.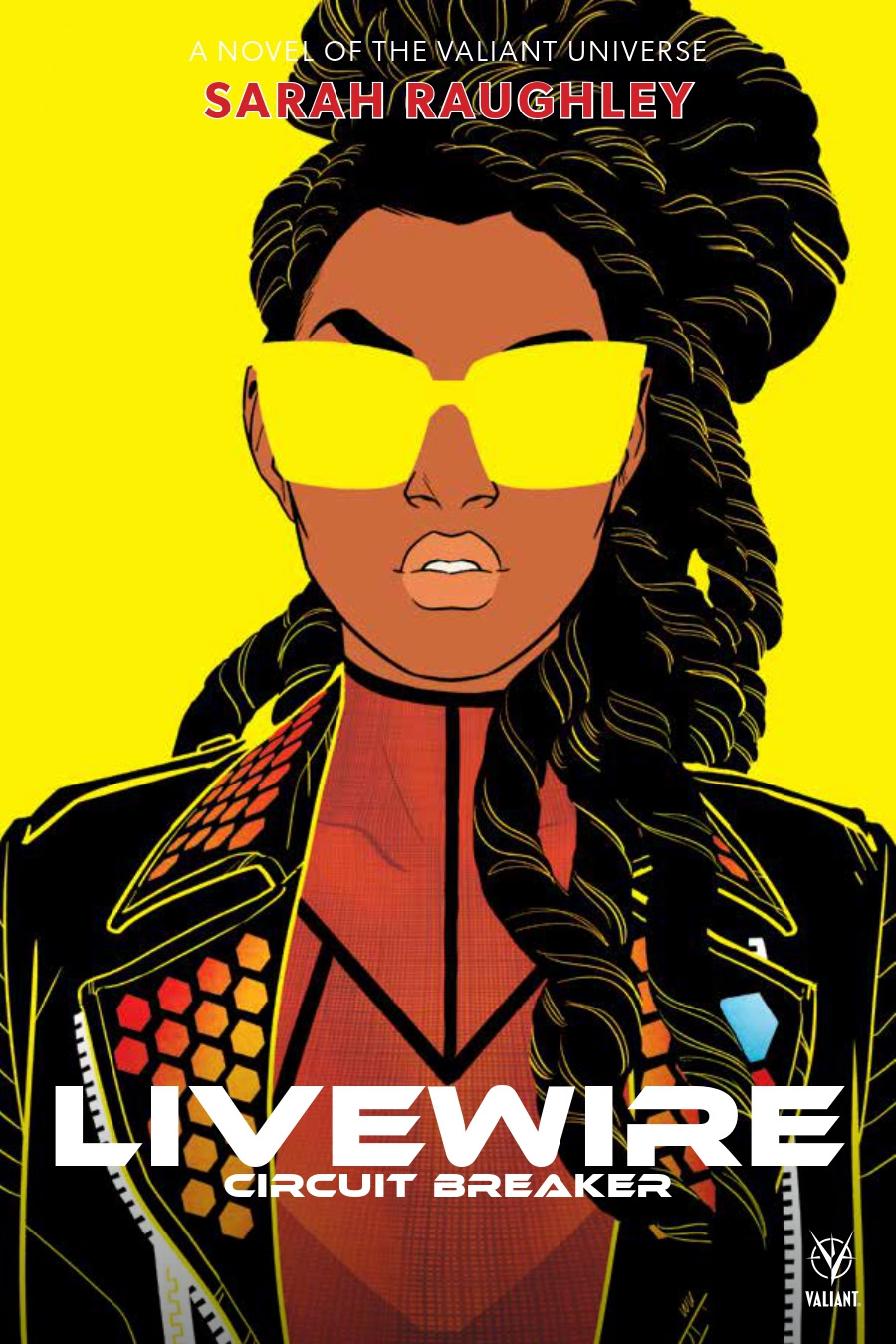 LIVEWIRE: CIRCUIT BREAKER
Author of the Effigies book series Sarah Raughley electrifies with a new story starring Livewire. This young adult novel is about a teen girl who has lived in foster care for most of her life. She becomes the ward of the incredibly wealthy Toyo Harada, only to discover that he has nefarious plans for her technopathic powers (and the world).
---
THE ETERNAL WARRIOR: SERVANTS OF THE DEAD
Ari Marmell, who has written for Star Wars, Dungeons & Dragons, and Magic: The Gathering, travels through the centuries with The Eternal Warrior. In this epic that spans hundreds of years, culminating with a battle in the streets of modern-day New York City, Gilad Anni-Padda finds that the mistakes made generations earlier continue to haunt him, and must battle to save his soul and the entire world itself.
---
The line will be run at Blackstone by industry vet Brendan Deneen, Blackstone's Director of Media, TV, & Film. "I'm excited to have worked with the Valiant team to find the perfect prose authors for these books and develop exhilarating takes for this amazing comics library. This is a great chance to bring in new readers to the Valiant Universe while also staying true to what makes these characters so iconic in the first place."
As for the Green Ronin pact, the Valiant Adventures Roleplaying Game is in development for a 2024, based on Green Ronin's award-winning Mutants & Masterminds RPG.
"We have designed RPG material that's appeared in Valiant comics before, so making a full roleplaying game is the natural next step," said Green Ronin President Chris Pramas. in a statement. "We're excited to bring the characters and settings of the Valiant Universe into the Mutants & Masterminds family."
"We're thrilled with the opportunity to team up with Green Ronin and bring our unique and exciting characters to life in the Valiant Adventures Roleplaying Game using their versatile Mutants & Masterminds RPG format. Valiant fans are some of the most engaged fanbase around the world and to give them the chance to inhabit the Valiant Universe as never before is a wonderful opportunity" said Russ Brown, President of Consumer Products, Promotions and Ad Sales at Valiant Entertainment.
"This project kicks off with Valiant Adventures Hero's Handbook and the Worlds of Valiant campaign setting," added the game's developer Alexander Thomas. "Our mission is to bring the pages of Valiant comics to life in a roleplaying game. The Mutants & Masterminds rules engine, renowned for its adaptability, ensures a game world infused with Valiant's signature gritty realism. The adaptations we made to our M&M Quickstart Character Generator cover Valiant staples like Deadsiders, psiots, or nanite-infused heroes. The Worlds of Valiant campaign setting features game stats for over 80 heroes and villains, and iconic locations like Britannia, The Deadside, Earth, The Faraway, New Japan, Space, The Stalinverse, and The Unknown."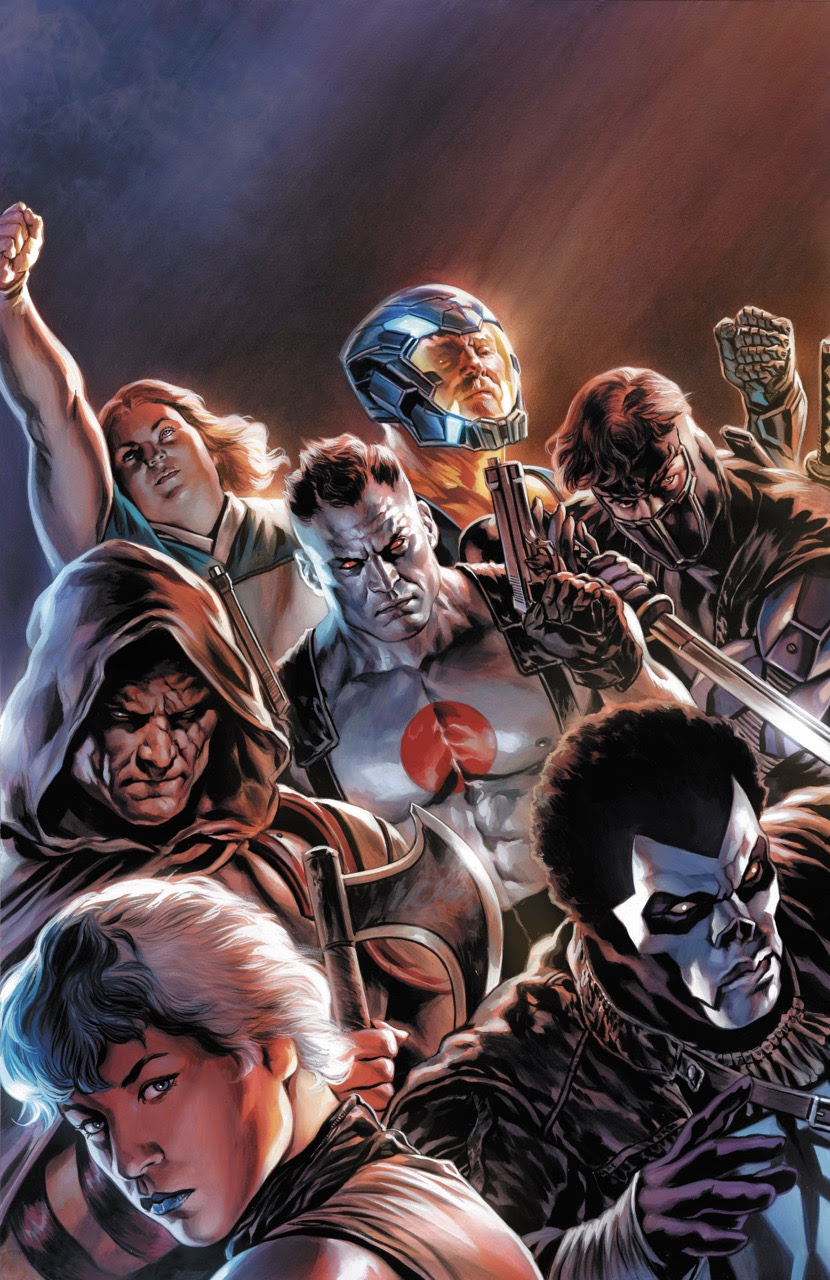 While Valiant Adventures is a stand-alone RPG that anyone can play, it is compatible with Mutants & Masterminds so you can share materials between the games. More information and previews of the Valiant Adventures RPG will appear on https://greenronin.com/ in the coming months.
In case you're wondering, Russ Brown, President of Consumer Products, Promotions and Ad Sales at Valiant is a key player in all these deals; he's a licensing industry veteran with lots of contacts. While publishing comics may have been downsized in Valiant's current publishing plan, there's no reason they can't get their characters out their in other ways.