Another year attending Toy Fair means yet another opportunity to put my master's degree in marketing to some use.
As a marketer, my interest has always been less focused on the toy product specifications and more on consumer behavior, particularly as it relates to larger concerns. Every year the Toy Associations identifies major trends regarding toys and children's entertainment. For 2018, they predicted the following seven trends for 2018:
The Big Reveal
Pet Play
Millennial Nostalgia
Inspiring Imagination
Games Galore
Toys that Teach
Tech
It never occurred to me the effect social media had on the toy industry. The popularity of YouTube personalities and unboxing videos is partly responsibly for the "Big Reveal" trend of toys in mystery boxes and blind bags. Social media is also an attribute in the "Games Galore" trend category with people filming and sharing their game play experiences. I personally found game play videos instructive for more complex board games like when friends and I played Mondo's The Thing: Infection at Outpost 31 for the first time.
In my report from last year's Toy Fair, I noted that the company Cardinal Industries was trying to obtain the license for Jumanji in time before the 2017 film. Sure enough, Cardinal was able to acquire the Jumanji license and despite the filmmakers abandoning the traditional board game plot device in favor of  an action adventure video game (a rather brilliant meta commentary), Cardinal saw tremendous sales for the board game in correlation with the huge box office success of Jumanji: Welcome to the Jungle. I loved the original Robin Williams Jumanji movie as a kid in the mid 90's and even had the original Milton Bradley licensed board game. There's definitely a nostalgia aspect among my generation which helps explain the success success of the new franchise and tracks with the Toy Association's "Millennial Nostalgia" trend that sees adults gravitating towards low tech products and familiar brands of their youth.
Speaking of nostalgia, this happens to be the 35th Anniversary of the My Little Pony franchise. I don't think anyone ever anticipated the rise of the male brony demographic back when MLP first launched. To celebrate, Basic Fun is releasing retro reproductions of the original six pony characters- Blue Belle, Butterscotch, Cotton Candy, Snuzzle, Blossom and Minty. I'm fairly certain that my older sister had at least one of these.
A recent Business Insider article partially blamed the downfall of the Toy "R" Us chain on the US declining birth rate. While I'm sure it played a role to a degree, Toy Fair clearly demonstrated there is a market for the millennial nostalgia that wasn't catered to properly as well as it should have been by Toys "R" Us.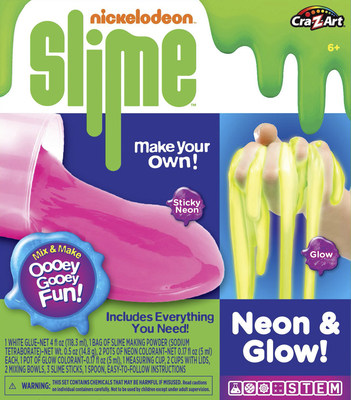 Slime apparently has been making a comeback. I didn't realize it even went away! Last year Nickelodeon and Cra-Z-Art partnered to create new Slime Nickelodeon branded product that they hoped would not only be entertaining but foster imagination and encourage STEM learning. I wish someone told my parents that back in the 90's when they refused to get me Slime or Gak fearing it would ruin the carpet.
Can somebody explain why artist and The Joy of Painting Host Bob Ross is now popular all of a sudden? Don't get me wrong, I like and appreciate Bob Ross as much as the next art enthusiast, but I'm blown away by the sheer number of Bob Ross toys and products that were on display at Toy Fair. Even Deadpool 2 has been utilizing Bob Ross as part of its brilliant and off-beat marketing strategy. I don't know what it is, but for whatever reason slap the face of Bob Ross on your product and you've got yourself a surefire seller.
Admittedly, I'm not a huge video gamer, but I like to think I'm versed enough to recognize hot brands like Five Nights at Freddy's or Cuphead. Until Toy Fair, however, I had never heard of Hello Neighbor, a stealth horror game until Toy Fair. I must be out of touch because it's obvious popular enough to have a toy brand under McFarlane Toys.
Take a look of Toy Fair picture highlights below: