The Brit Zone continues, sort of, with a new announcement from Titan Comics. This week Titan unveiled a new co-publishing deal between themselves and Atomeka, which will put out 'Monster Massacre'. This anthology will feature stories all about – you guessed it – monsters. On top of stories from creators like D'Israeli, Ian Edginton, Ron Marz, and Dave Wilkins, the book will also include a Joe Simon/Jack Kirby story, 'The Greatest Horror of Them All', taken from Black Cat Mystery.
The cover is far too rude for me to post on The Beat, so instead here's a page or two of interiors.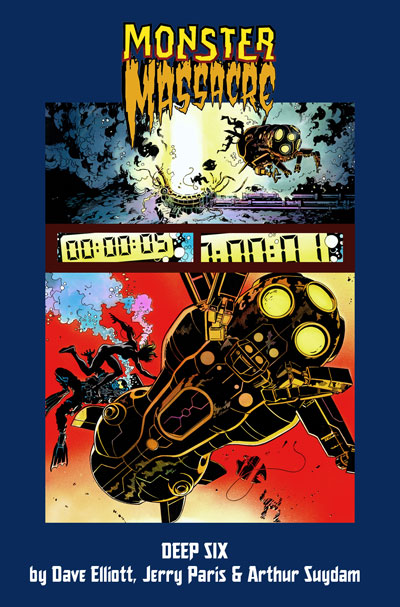 Put together by writer/artist Dave Elliott, the anthology's full list of credits are:
Joe Simon/Jack Kirby, Andy Kuhn, Dave Dorman, Mark A Nelson, Ron Marz /Tom Raney, Dave Elliott/Alex Horley,Vito Delsante/Javier Aranda, Dave Wilkins/Dave Elliott, Jerry Paris/Arthur Suydam/Dave Elliott,  Ian Edginton/D'Israeli, Alex Horley and Steve White.
A little bereft of female creators perhaps, but that's a fine line-up. There are ten stories collected in total, along with two art galleries.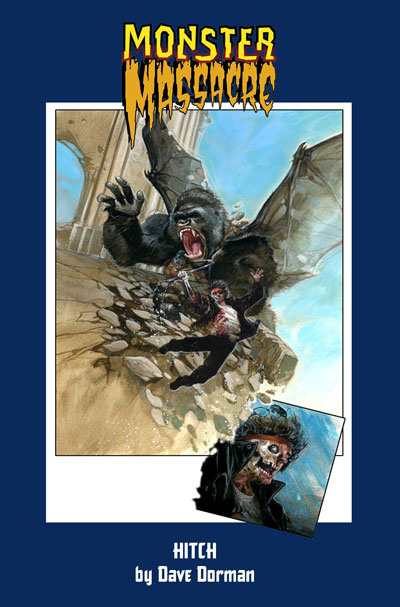 The anthology will be released in September, and be day-and-date digital.