The Big Apple Comic Con is right around the corner! March 9-10 at the Pennsylvania Hotel in Manhattan.
In the runup to
King Con
, the Brooklyn-based comics show held at the Lyceum in Park Slope this weekend, it was asked many times, "Do we NEED another New York comics show?" Starting with the
Big Apple Con
back on October 1, running through
New York Comic Con
the next week and on to the
Brooklyn Comics and Graphic Fest
on December 4, King Con made a total of four cons in three months, not really a heavy workload for a comics town as huge as NYC, but definitely a strain on the wallets of attendees, especially after the NYCC epic. (New York's fifth show is
MoCCA Fest
in April.) So from the outset you have a show with big questions hanging over it.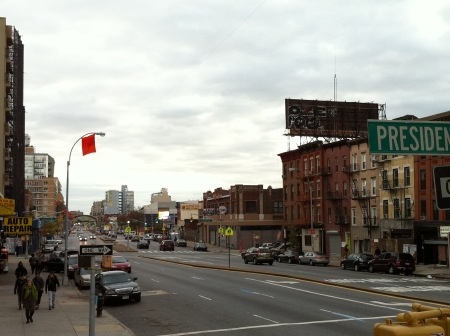 Friends had asked me to come out for various events and I was slotted for the Kids Comics panel on Sunday morning so I ended up going out on three out of four days. What I saw was a scene with enough energy to overcome a lot of logistical mistakes and misconceptions to still create a fun and informative afternoon activity. But it didn't answer the fundamental question of what King Con's mission should be.