Note: this article contains spoilers for seasons 2 and 3 of The Flash
Given that season 2 of The Flash closed with Barry's decision to travel back in time to change his past (an event known as Flashpoint in the comics), we can obviously expect some big status quo changes in season 3. Though we can glean only a few things about next season from the trailer, released at San Diego Comic-Con, we also managed to get some clues directly from the cast about where Flashpoint will position their characters in this alternate reality.
Barry Allen 
Let's start with the obvious. Barry is the one who's driven this change, and as such, he's the only one (besides Reverse Flash, who is dragged into the reality with him) who remembers his original reality, according to Grant Gustin.
"While he is the only one that knows, he does slowly start to forget the original timeline," he said. "Kind of like a Back to the Future-esque type of thing, which is a very cool element."
Gustin said The Flashpoint Paradox was one of the first things he watched when he won the role of Barry, but that with the lack of Batman, Wonder Woman, and Superman, fans should expect changes from previous iterations of the story.
"I want to give fans as much of a heads up as possible that it's not that animated movie, and it's not the comic book," he said. "It's our Flash's version of what Flashpoint would be in the universe that we've created, and how things would have changed."
Gustin said Barry's biggest change will be his appreciation of his parents, who will both be alive in this timeline, along with changes to his relationships with other members of his team, many of whom are no longer closer to Barry in this reality.
Wally West 
The CW has already released pictures of Kid Flash's costume, indicating that in this version of reality, Wally West will be Kid Flash. Keiynan Lonsdale said his season 2 character was burdened with many insecurities, and that in this world, we can expect Wally to be more self-assured.
"Wally's now in a place where he knows completely that he's worth it," he said.  "That was his issue before, was not feeling like he was good enough or a good person. And now he helps people and saves people and he's Kid Flash. I'm playing him as he's never felt this comfortable in his skin."
Joe West 
Jesse Martin was the most open member of the cast about the changes we'd see for his character next season, and the changes don't look great for Joe. Martin said Joe would know Barry through work but was largely indifferent to him, that he'd barely know Cisco, and that he would have no idea who Caitlin is.
"When Barry puts us all in the same room, we're looking at each other like: 'What is this?'" he said.
The biggest change for Joe, though, will be his relationship with Iris, which sounds particularly rocky.
"I've done something really horrible to her, and we're not having a great time in our relationship," he said. "Joe starts off the season rather depressed. He's having a really hard time because of his family dynamic. Things between him and Iris are heavy, and very serious. Joe's having a hard time."
Martin said those challenges might even creep into Joe's work performance, with him depending on Barry more than Barry depending on him, and that his character "feels like a different person" rather than the Joe we know dealing with a new situation.
Iris West 
As described with Joe, Iris will definitely be dealing with a more fractured family relationship than we saw previously. Candice Patton indicated that her relationship with Barry would be fairly unfamiliar to begin with, but that she thinks fans will still be happy with the Iris/Barry dynamic.
"She's kind of this fixed point for Barry Allen, and I think no matter where we find her… she's always kind of the same," she said. "She's always very similar to the Iris that he knows and feels a connection to."
Patton said she was also happy to know that Iris will be aware of Wally's role as Kid Flash, unlike when she was in the dark on Barry's abilities. Though it sounds like Iris won't change much in this reality, Patton said she would love to see her character do more investigative journalism or something similar to the Earth 2 version of Iris.
"If I could just live there forever, I would've been happy with that," she said. "There's always opportunity for different renditions of the character. I'm always dropping hints for how I'd like to see Iris. I'd like to see her suit up at some point, maybe on a different earth or different timeline."
Cisco Ramon 
Based on the trailer released at SDCC, we already know that Cisco Ramon is a billionaire in this new reality. Carlos Valdes said Cisco takes a much more active role in the team's dynamic this season, and that he thinks fans will be happy to see Cisco "assume his destiny." When asked to elaborate on his powers in season 3, though, Valdes would only provide a mysterious response.
"You know, powers grow. That's what they do. But here's the thing: Cisco's not the only one with powers. Period. Stop me from talking!" he said.
Valdes elaborated by saying that his character is "fundamentally different" from previous iterations he's played.
Julian Dorn 
Harry Potter alumn Tom Felton is joining the cast this season as a series regular in the role of Julian Dorn. Felton, who said he'd be playing a colleague of Barry's who handles CSI work, described the relationship of Julian and Barry to be somewhat antagonistic.
"I've read it as a slight sense of, not superiority over Barry, but he's very quick if not quicker when it comes to that world. So Barry's not used to that, I don't think," he said. "And I've given him a slightly obnoxious tone."
Felton said he didn't know what role his character would ultimately play in the season, or whether he'd be super powered, but promised that it wouldn't be a "throwaway thing" for a few episodes.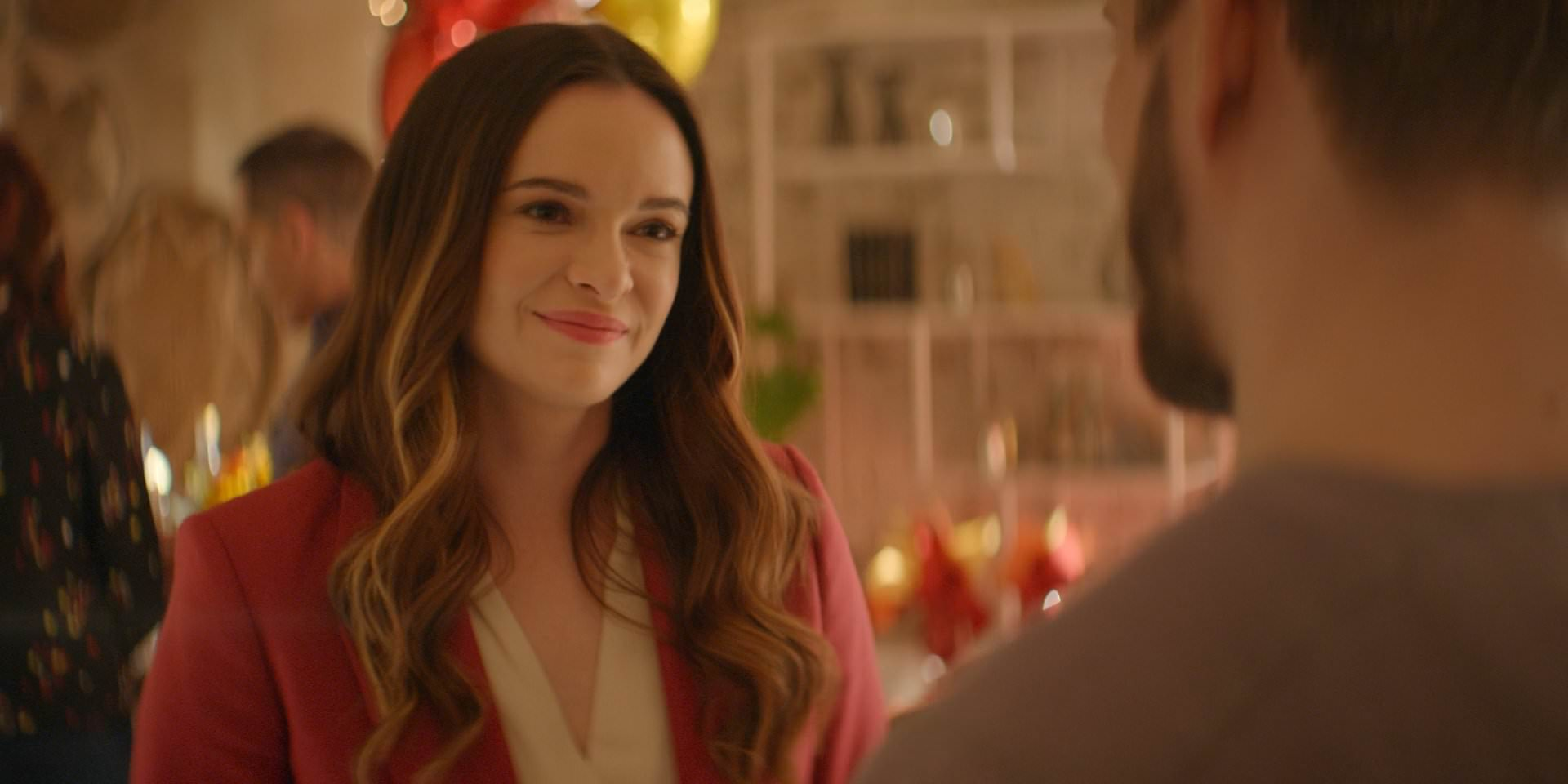 Caitlin Snow 
Getting information from Danielle Panabaker on the changes we'd see in her character was incredibly difficult – Panabaker regularly referred to big changes but did a good job at deflecting questions about any specific changes for her character, which may mean was specifically told not to reveal any character information because there are some surprises in store. The only thing Panabaker did say about Caitlin was that she would be "working" a great deal and that she thinks Caitlin should be taking a break from boys and heartbreak for a minute. She also mentioned wondering how her character would look, which may be a clue to a bigger change, though we did see her donning a typical lab coat in the 2-second appearance she has in the trailer.
"I've only read three episodes. I'm anxious to see what happens," she said. "I think The Flashpoint stuff is really cool. I'm also a girl. I'm like, well, what does she look like, this new version of her? So that's fun for me."
Either absolutely nothing changes with Caitlin, or that answer was really well played.
Harrison Wells
The only cast member more elusive than Panabaker was Tom Cavanagh, who revealed almost nothing about his role in season 3. When asked about his character, Cavanagh joked: "There's probably another trick. I feel like if there's another Harrison Wells, there's another trick, because that's what I do. I like to have tricks up my sleeve," he said. Cavanagh quickly changed the subject, revealing no additional details on what to expect from his character next season.
Cavanagh did add that working on a show with decades of mythology means they're not afraid to "break a few eggs" and move quickly into iconic stories.
"We're not afraid to go forth," he said.  "I think for television to have that and try that, there's something commendable there."
The Flash season 3 will premiere on October 4th at 8 p.m. on The CW.