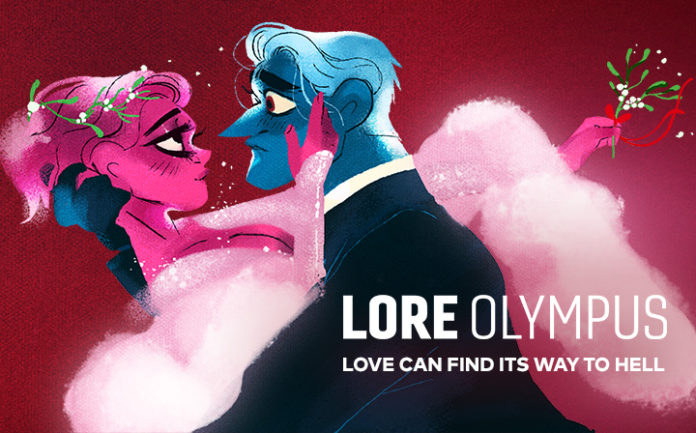 So continuing our look at various sales charts and ranking for 2019, courtesy of Webtoon, here's a ranking of their "best 30" comics by views. While likes are visible on every comic they publish, views aren't as easy to find so this is very useful.
Webtoon is another mobile comics platform that's rising in popularity. They recently announced that they have had more than 100,000,000,000 views annually, (that's 100 billion) averaging more than 60 million monthly active users, and more than 15 million daily readers. And based on the reaction that my Webtoon backpack gets when I'm out and about, the brand is getting more and more known.
Webtoon is led by the fantastically popular (and best of the decade) Lore Olympus by Rachel Smyth, a dishy modernized version of the Persephone myth. As you can see there are many popular romance, comedy and comedy romance comics here, all read on phones or the website.
We reached out to Webtoon for this list, and they supplied the copy below as well as the "Best 30" headline – thanks to the team for supplying this.
---
Powerhouse digital publisher WEBTOON continue to build one of the strongest comic readerships in the industry on their free service.  Below is a list of the Best 30 Series on the platform with a combined 2.4 billion views of the Best 30 with the top series averaging more than 1 million readers per week (episodes are weekly compared to print comics which publish monthly).  WEBTOON has a richly diverse roster of content which shows in their Best 30 — twelve are Romance/Drama, seven are comedy/slice of life, six are action/thriller/horror, and five are fantasy. For more information please visit WEBTOON.com
​