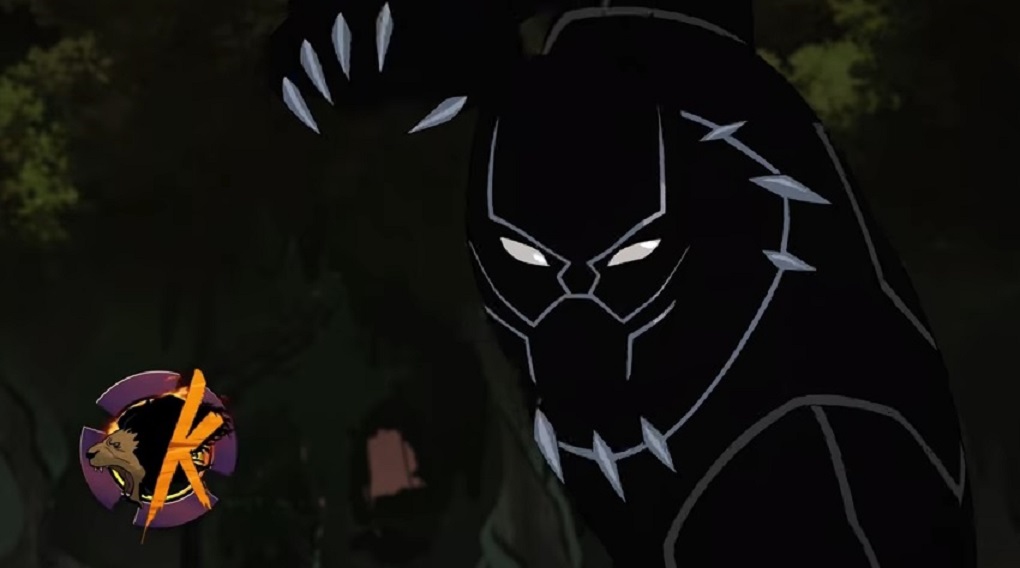 At last year's SDCC when Marvel first teased initial details of Avengers: Panther's Quest cartoon, I don't they ever anticipated just how tremendous a phenomenon the Ryan Coogler film would resonate throughout pop culture. From a character known primarily among comic book aficionados to becoming a household name, the Panther's time has come.
Today via IGN, Marvel announced new details and a first look at the animated series. While serving as a continuation of the Avengers Assemble cartoon, this series marks a dramatic change in direction not only putting T'Challa/Black Panther in the spotlight but also completely new look and characters designs more in line with the current Marvel's Spider-Man cartoon. James Matthis III once again voices the Black Panther, a character he's been voicing in various media since Avengers: Earth's Mightiest Hero cartoon in 2010. Joining him is actress Daisy Lightfoot as Shuri, T'Challa's sister. Viewers can watch a LEGO Black Panther special to get a taste of what to expect from Lightfoot.
The teaser image below reveals that White Wolf, T'Challa's adopted brother in the comics, will be appearing as well as breakout movie villain Erik Killmonger. It will be interesting to show how showrunner Geoffrey Thorne and the crew adapt the Black Panther comics mythology for animation.
Watch the first footage below featuring Spidey villain Kraven the Hunter face off against the King of Wakanda. And for those attending SDCC, be sure to catch Marvel Animation Presents panel,  Sunday, July 22 from 1:30 p.m. to 2:30 p.m. in Room 6A, that will sure to unveil more goodies.
The Black Panther must decide his loyalties. Is he an Avenger first or King of Wakanda? As the mysterious Shadow Council rises to challenge Wakanda, T'Challa teams up with his sister Shuri to go on missions that no other Avenger can. It's a globe-trotting journey of espionage and mystery as old foes resurface and new friends are made. In the end, Black Panther must balance defending his home and stopping threats before they start. Is he a sword or a shield? Only he can decide.