Home
Tags
Melanie gillman
Gillman joins an already-impressive list of guests at Flame Con 2019.
The 2018 Toronto Comic Arts Festival continues to roll out the news, with the announcement that this year will have two full days of...
It's time! The Beat's Annual Creator Survey is where we look forward to the year to come and reflect a little on what has just passed in comic, with opinions from a wide swath of industry creators, pundits and retailers. This time out, because 2016 was a little rough, I've added a question about what inspires our survey takers, because we can all use a little something to feel good about.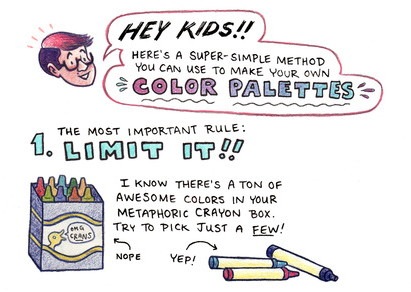 Eisner-nomintaed As the Crow Flies cartoonist
Melanie Gillman
has a
cute, simple intro to the basics of color theory,
which will help you understand why movies are all orange and teal and European-style coloring look way more pleasing than rando pseudo CGI.