Well speak of the devil, here's a new Kickstarter from the Locust Moon folks that plans to reprint some long lost early work by...
This year's Locust Moon Festival—Philadelphia's indie focused one day comes shows—will be held on Halloween and just got a stunning poster by Bill Sienkiewicz....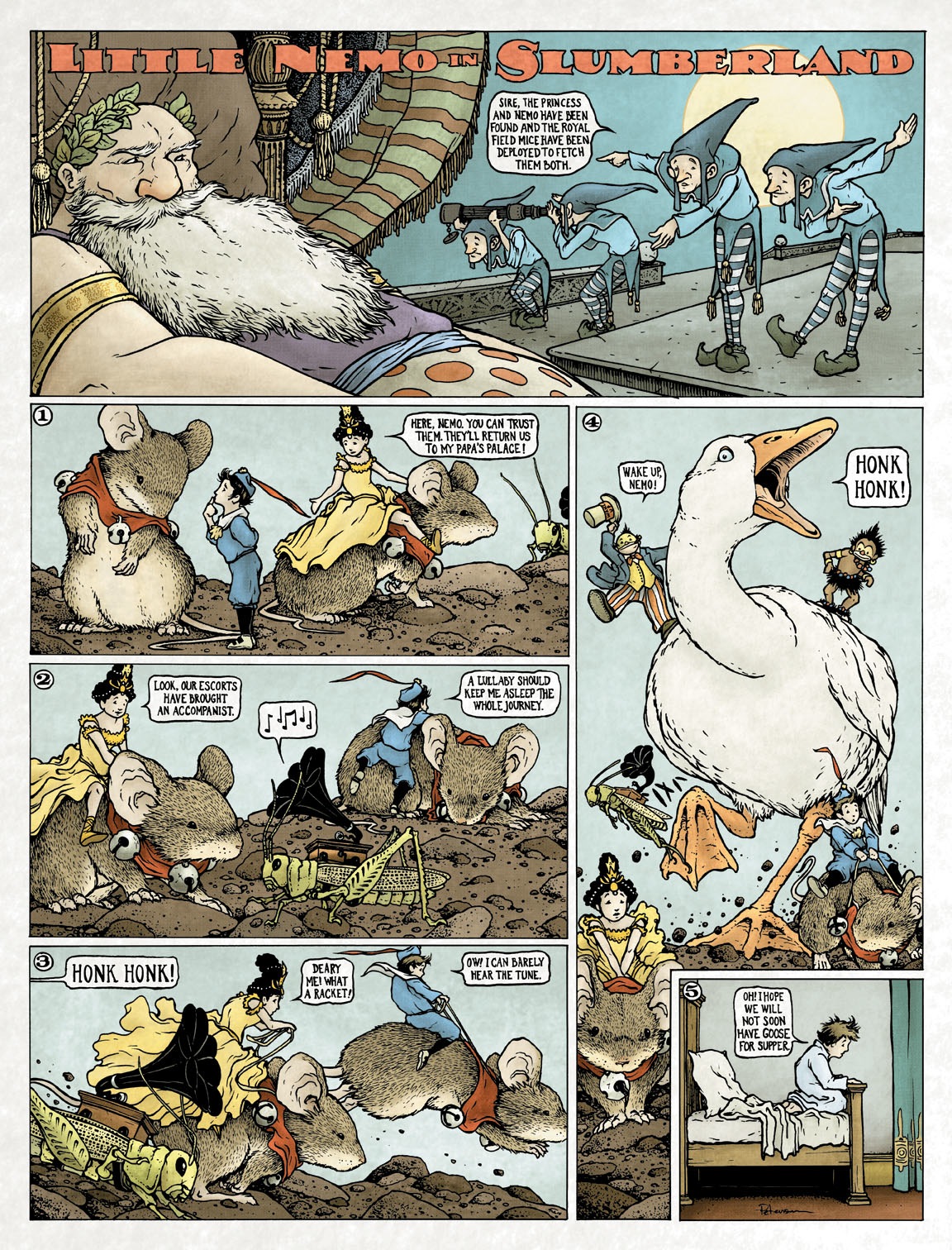 Locust Moon Comics in Philadelphia has been putting together ran all-star anthology celebrating Winsor McCay's LIttle Nemo with contemporary artists going nuts artistically. The above strip by David "Mouse Guard" Petersen is but one example of many jaw-droppers.
The Kickstarter for the book launched Monday
and has already been funded, but you will probably want a copy of it, anyway. Here some more art just to add to the persuasion.