Two very influential people in the comics industry over the last few years are moving into new positions.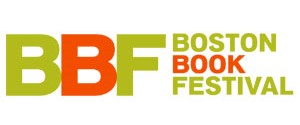 • Gina Gagliano has taken a position as executive director of the Boston Book Festival, PW reports. Gagliano left the Random House Graphic comics imprint, which she helped found and where she served as publishing director, late last year; prior to that she had a long and highly effective stint at First Second.  Although she's been best known as a publisher in the last few years, Gagliano has worked on programming and behind the scenes at many events, including the Brooklyn Book Festival and TCAF. However, she promises that comics won't be far from her portfolio at her new position as she tweeted:
I've been working in publishing for over a decade and a half, and I've realized: what I love doing most is supporting authors and getting books in the hands of readers. I'm excited to do just that with BBF!

I've been living in Boston for the past two years, and it's such an amazing literary city! I'm omitting here the fifty tweets I could write about all Boston's awesome book things because it got too long, but take it as read – from my local bookstore @PorterSqBooks to one of my favorite comics festivals,@MassMICE, to so many more wonderful libraries and schools and bookstores and festivals . . . there are SO MANY great book people here!

I've worked my whole career in graphic novels – and comics haven't seen the last of me! @bostonbookfest has always done very cool comics programming, and I'm excited to continue that – and get even more graphic novels everywhere in Boston (and even more prose books, too)!

See you at the show this fall!
Disclosure: Gagliano is also the co-host of Graphic Novel TK podcast which is hosted here at the Beat and we look forward to seeing her at the BFF, which is tentatively scheduled for this October.
• Margot Atwell, who was the Director of Outreach & International at Kickstarter, is leaving for a new position at an unnamed independent book publisher. As Publishing Lead at Kickstarter, Atwell led the comics category from 2016-2020, helping countless campaigns and creators to success during that time. Oriana Leckert took over Publishing and Comics Outreach, and continues to be the key contact for comics folks who are sticking with the platform for now.