WB Games presence at E3 2017 has been one notable for flexing muscles beyond RockSteady's Arkham Games and NetherRealm's latest fighter. The publisher with a vault full of IP prominently showcased something new for Teen Titans fans, the latest update on the road to LEGO Marvel Super Heroes 2, and one of the most epic battles Middle Earth has ever seen.
Middle-Earth: Shadow of War
The follow-up to the massively popular Middle-Earth: Shadow of Mordor from Monolith Productions, expands on nearly every aspect of the original. From new varieties of Orcs and the additions of Olog-hai, fire-breathing dragons, and other beasts from the beloved literary world; players will have exponential quantities of enemies to face than ever before in epic horde style battles where you choose your army to lead into battle. Monolith have managed to craft a game out of the experience of watching The Two Towers battle scene in 70mm IMAX interactive and somehow made it even more jaw dropping. Judging your book by its cover will get you killed in this game as each class of warrior features different upgradable attributes. Some orcs can become specialists in bringing down enemy gates while others can be equipped to deal with specific enemies on the field. During our gameplay session, we tested the evolved Nemesis system where you can turn all of Mordor against Sauron. Using your powers, when prompted, players can trigger a break in the middle of a battle where you'll turn an enemy into an ally. Different choices you make in the dialogue will shape the enemy you turn. In some cases granting better fighting abilities in battle. It took some coaching, but I managed to shame an orc into storming the dark lord's fortress. After a failed attempt at one siege the game brought up all of the characters I'd selected for battle and in future retries anyone who died in my failed attempt at being a 3-star general would still remain dead, on the flip side, this also applied to the enemy. It'll be interesting to see if every platform at release will be able to hold not only how gigantic this game feels but every intricate feature as well because Shadow of War is packed with them.
Middle-Earth: Shadow of War launches on October 10, 2017 for PS4, PS4 PRO, Xbox One (X&S), PC (Windows 10), STEAM PC
LEGO DIMENSIONS (Wave 9) TEEN TITANS GO!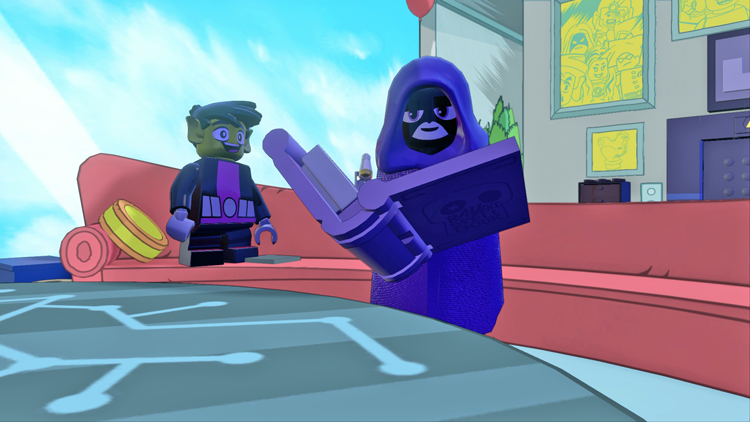 Now that WB is last name left in the toys-to-life genre of games, they haven't let up on expanding from the initial LEGO Dimensions playset released back in 2015. The upcoming 9th wave of LEGO Dimensions expansions includes The Powerpuff Girls, Beetlejuice, and TEEN TITANS GO! We spent a bit of time in Jump City exploring Titans Tower with Beast Boy, Raven, Starfire, Buttercup, and Beetlejuice. Long time players of Dimensions will feel right at home. We checked out the Titans Tower mission where you're tricked into helping Tera steal information off the Titans computer leading to a boss battle encounter with Slade's protege. While flying around Jump City with Raven, you couldn't help but notice just how much detail the TT Games team put into this world where billboards featured advertisements for Superman coffee and the movie theater marquee will be a treat for fans to notice. What's really admirable in this particular expansion is how well the development team translates the art style of a 2D cartoon into a 3D world. I adore the world of Teen Titans GO! and TT have kept everything I love about it intact. To top it off they allowed me to add Beetlejuice, what's not to love about that.
Players that purchase either Teen Titans Go! expansion pack can access an exclusive, original animated episode to discover how the vibrant team of teenage Super Heroes stumbled upon the LEGO Dimensions multiverse.
Teen Titans GO!, Powerpuff Girls, and Beetlejuice expansions will be available on September 12, 2017.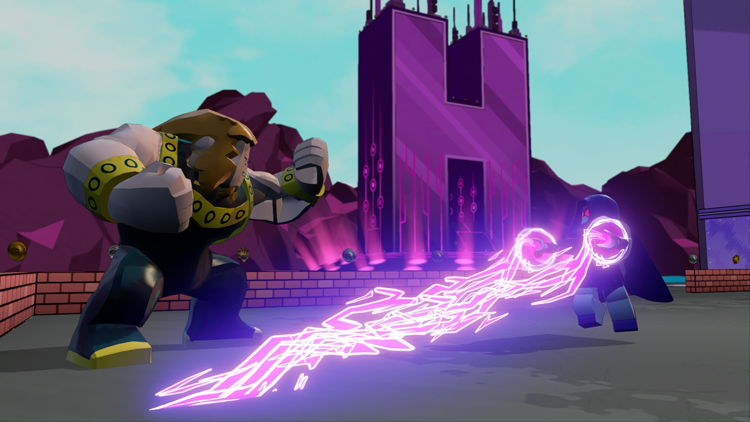 If you don't have one already you'll need a LEGO Dimensions Starter Pack which comes with Batman, Gandalf, and Wyldstyle. They're currently available for the Xbox One, Xbox 360, PlayStation 4, PlayStation 3, Wii U.
LEGO Marvel Super Heroes 2
If you felt the previous LEGO Marvel's Avengers was a game too constrained by its focus on the Marvel Cinematic Universe (a game that had well over 200 Marvel characters not in the MCU) then rest easy knowing TT Games is going back to the original Marvel Universe well with LEGO Marvel Super Heroes 2. The sequel to one of the largest comic book inspired games ever created features an all-new story which lends itself to TT Games deep knowledge of ALL things Marvel. Players will be dropped in the middle of a cosmic battle across a myriad of Marvel locations ripped from time like NYC 2099 and outer space such as Sakaar to the incredible open hub world of Chronopolis as you try to stop Kang The Conqueror.  We had a chance to play a few minutes of the E3 demo which put you in the bricks of the Guardians of the Galaxy. All the puzzle solving gameplay charm and quick whip humor of LEGOizing these characters is on full display. Where the game really showed off its differentiation from all previous LEGO titles is when my ship crashed on Earth forcing the Guardians to battle a giant Marvel celestial. Between the size of a giant boss, mini cannon fodder enemies, and what looks like a million brick pieces caught in a tornado there's more going on your screen than ever before. It certainly takes a bit more power to run this game as opposed to previous titles, which could be one of the reason there's no Vita or Wii U version of the game currently listed in development.  Our PlayStation demo ran superbly with only the slightest hint of needed work on framerate issues. There's plenty of time and the team is fully committed to making the biggest LEGO game yet.
LEGO Marvel Super Heroes 2's number of playable characters will once again be well above the 200 mark with Groot, Rocket Raccoon, Star-Lord, Gamora, Drax, Doctor Strange, Doctor Octopus, Green Goblin, Spider-Gwen, Spider-Man, Captain America, Thor, Hulk, Hawkeye, Iron Man, Ms. Marvel, Ant-Man, Black Panther, Captain Marvel, Kang the Conqueror, and the newly announced Lockjaw known thus far. With new mechanics such as time manipulation and Super Hero Battle mode added, it's also easily the most ambitious Marvel game of 2017.
LEGO MARVEL SUPER HEROES 2 launches on November 14, 2017 for PlayStation 4, Xbox One, PC, with a Nintendo Switch version to follow later in the Holiday season.
Come back later this week when we'll have more to talk about from Marvel's PlayStation exclusive Spider-Man, Marvel vs. Capcom: Infinite, Battle Chasers: Night War, and Rebellion's game based on 2000 A.D.