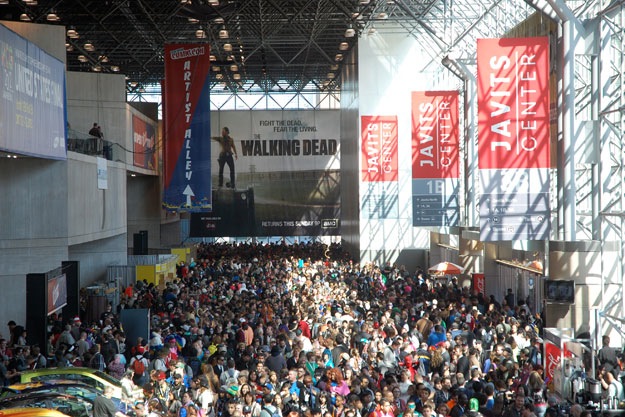 Using numbers from this (itself very interesting) ReedPOP media kit, Janelle Asselin ran numbers on New York Comic-Con demographics, with an eye to growth by gender. The result:
Men
2010: 65% of 96,000 total = 62,400 men
2013: 59% of 133,000 total = 78,470 men

16,070 more men in 3 years
26% growth rate

Women
2010: 35% of 96,000 total = 33,600 women
2013: 41% of 133,000 total = 54,530 women

20,930 more women in 3 years
62% growth rate

Note the 40/60 f/m ratio falls within the "Golden mean" that we seem to be seeing everywhere. As I've opined before, this quick shift in gender balance is part of why we're having so much turmoil as new roles are assigned and explored. But it's all good in the end.
Heidi MacDonald is the founder and editor in chief of The Beat. In the past, she worked for Disney, DC Comics, Fox and Publishers Weekly. She can be heard regularly on the More To Come Podcast. She likes coffee, cats and noble struggle.