Disney certainly ate crow when they fired and then rehired James Gunn to helm Guardians of the Galaxy Vol. 3 set to arrive in theaters next May. With Gunn staking out his claim at Warner Bros. after the success of The Suicide Squad and Peacemaker, GotG Volume 3 seems set to be the swan song for Gunn's tenure with franchise. Before that though, he's bringing The Guardians of the Galaxy Holiday Special Disney+ original this November. Today Marvel unveiled a first look at the special in the form of its first trailer.
Last seen in Thor: Love and Thunder, all of the Guardians (minus Gamora) are back, including Peter Quill/Star-Lord (Chris Pratt), Mantis (Pom Klementieff), Drax (Dave Bautista), Nebula (Karen Gillan), Kraglin (Sean Gunn), Rocket (Bradley Cooper), and a now swole Groot (Vin Diesel).
Still mourning the loss of Gamora, Quill is in desperate need of some holiday cheer, so the Guardians return to Earth to give him just that. Drax and Mantis take it upon themselves to deliver the ultimate Christmas present and can think of no one better to aid them than the legendary Kevin Bacon!
This isn't the first time Gunn has worked with Bacon, who previously starred in Gunn's dark superhero comedy Super.
We also get our first glimpse at Groot's new form that fans at Marvel's SDCC Hall H presentation got to see and descriptions were not exaggerating about his new swole status!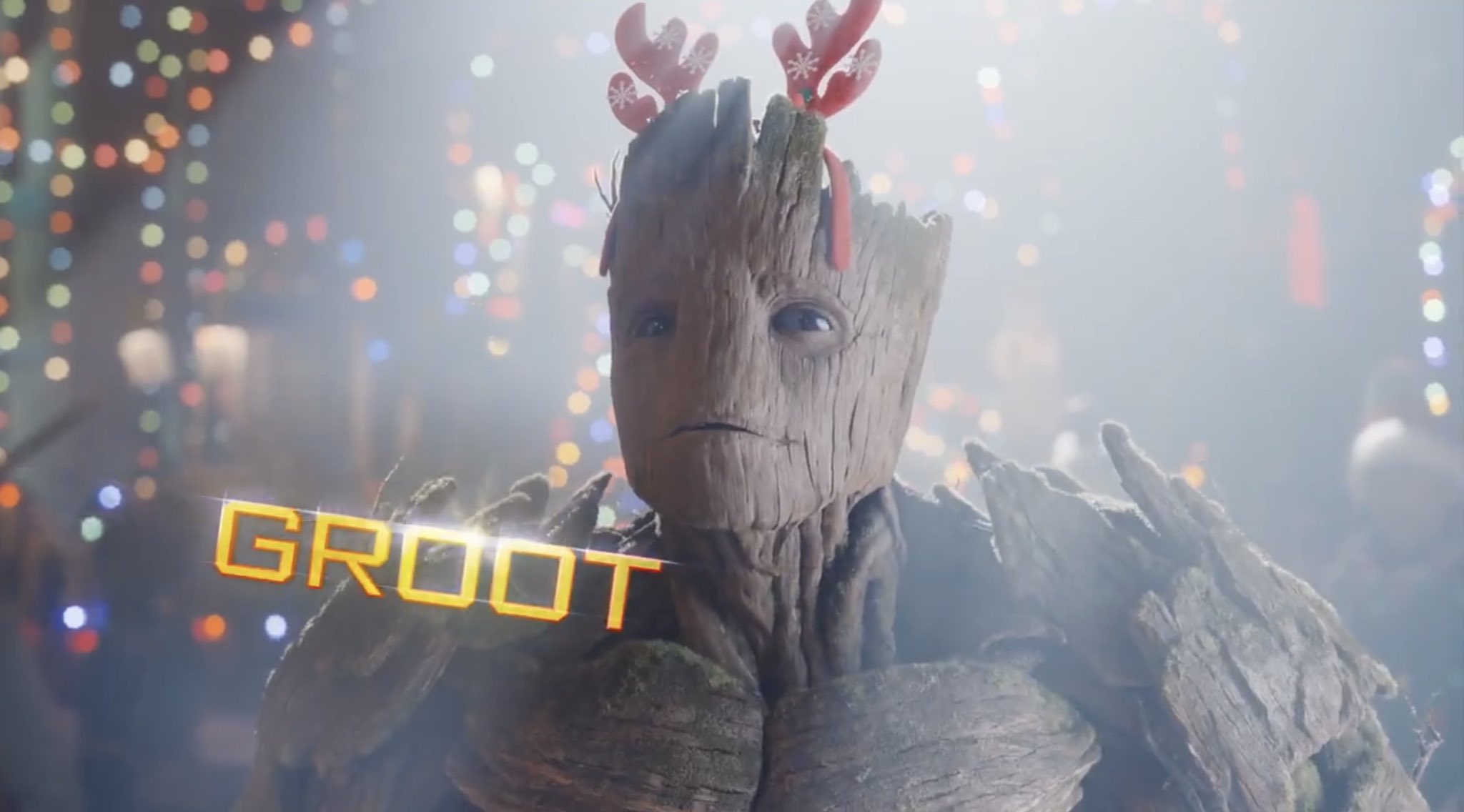 Cosmo the Spacedog will also appear in the special. During SDCC it was revealed that actress Maria Bakalova will voice the character in Vol. 3. Whether or not Bakalova will provide the voice in the special remains to be seen.
This holiday comes on the heels of the much lauded Werewolf by Night Halloween special presentation that premiered earlier this month. Here's hoping that Marvel Studios continues with these delightful specials.
Guardians of the Galaxy Holiday Special premieres on Disney+ on November 25, 2022.