Ahead of the release of the next MCU film, Black Panther: Wakanda Forever, Marvel has debuted the first Ant-Man and the Wasp: Quantumania trailer.
Set to the tune of Elton John's "Goodbye Yellow Brick Road" the trailer finds the Ant-Man/Scott Lang (Paul Rudd) and Hope van Dyne (Evangeline Lilly), Cassie Lang (Kathryn Newton), Hank Pym (Michael Douglas) and Janet van Dyne (Michelle Pfeiffer) are accidentally transported to the Quantum Realm where Janet was previously trapped for decades until her rescue in the previous film.
Their only hope of returning appears to be He Who Remains a.k.a. Kang the Conqueror (Jonathan Majors). Last seen in the Loki finale, fans will be delighted to see Majors sporting Kang's trademark look in the trailer and the poster.
This version of Kang appears to take certain cues from classic Fantastic Four villain the Psycho-Man, the leader of a technocracy that governs a microscopic system of worlds in the Microverse.
I personally am stoked to see M.O.D.O.K. a character that was teased in footage shown during D23 back in September.
We also get a brief glimpse of the suit worn by Cassie in the Quantumania trailer.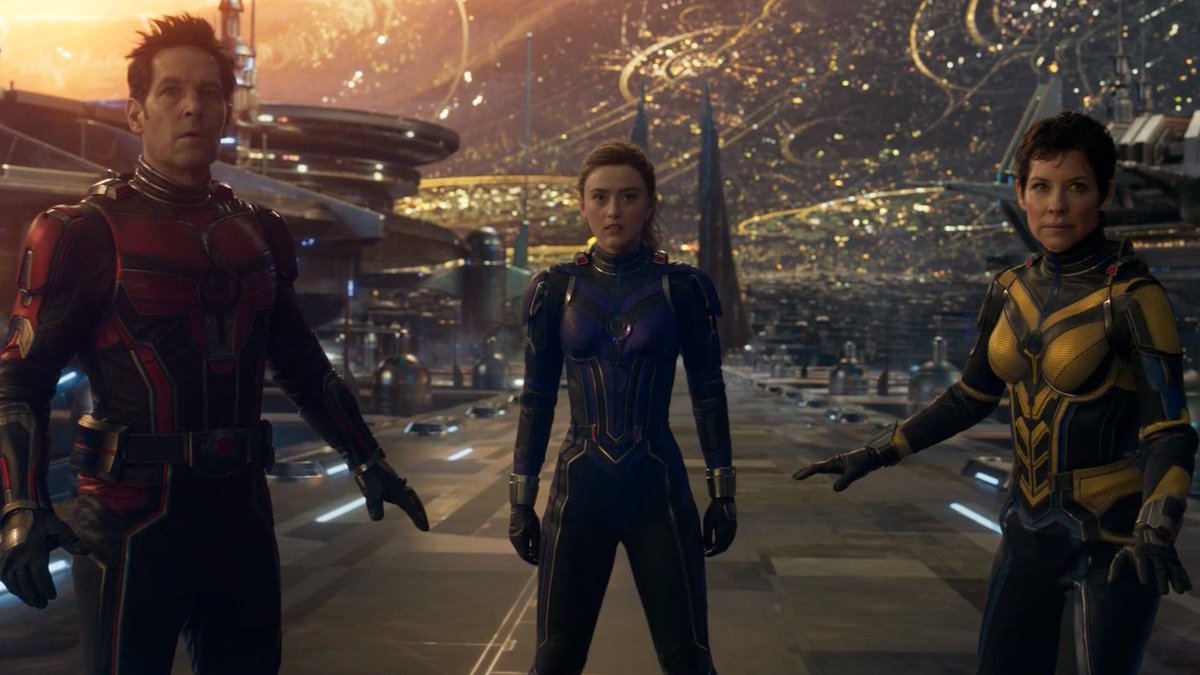 Fans got a better look at the suit from a SDCC poster illustrated by Marvel Studios Director of Visual Development Andy Park.
1ST look at ANT-MAN AND THE WASP: QUANTUMANIA! Poster I illustrated for @MarvelStudios @Comic_Con Honored to work again w/ @MrPeytonReed #PaulRudd @EvangelineLilly & 1st time Cassie @kathrynnewton & KANG #JonathanMajors #antmanandthewaspquantumania #Quantumania #antmanwasp #kang pic.twitter.com/Mf8tL3wg6w

— Andy Park (@andyparkart) July 23, 2022
We also get our first look at Bill Murray's mystery character. Of course, with the recent troubles surround the iconic comedic actor including a most awkward TV interview alongside Geena Davis that has resurfaced, it probably wasn't the most sound decision to include him in the first trailer. Time will tell whether Murray remains in the final version or if Marvel Studios will end up having to cut him entirely or pull a "Christopher Plummer" and replace him at the last minute with another actor entirely.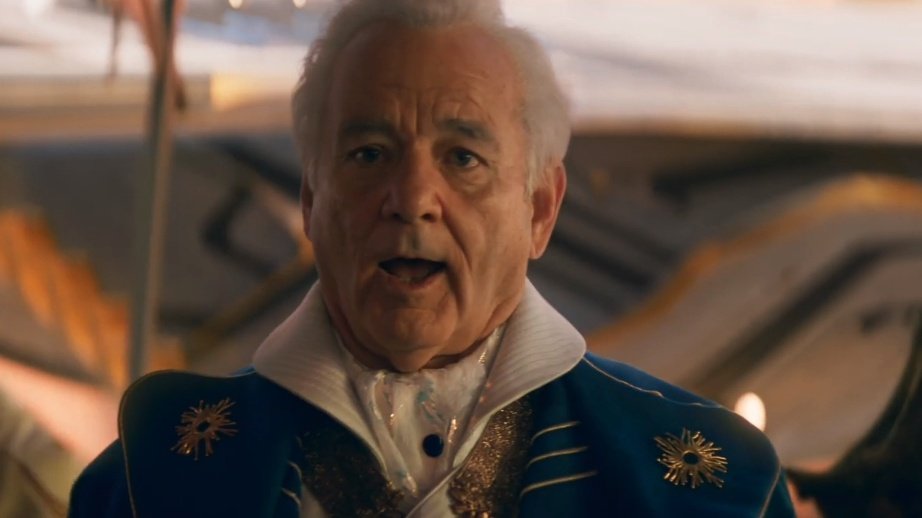 Ant-Man and the Wasp: Quantumania arrives in theaters February 17, 2023.