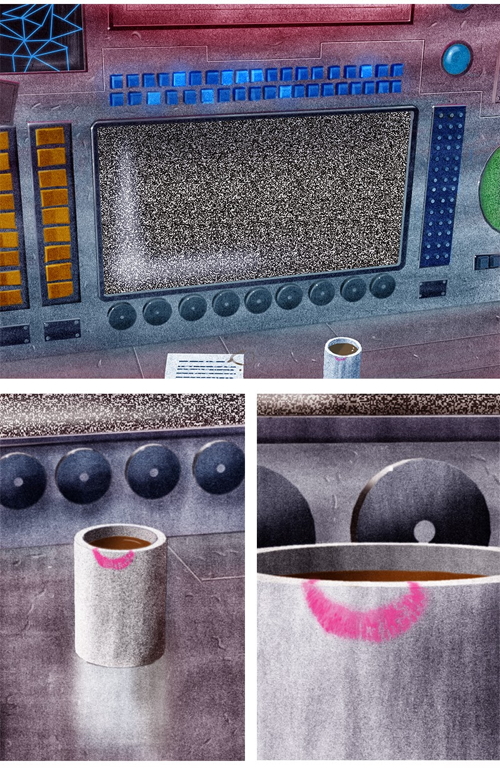 We've linked to a few of Jed McGowan's wordless comics before—including Hawaii, a best in show among geological comics, and Voyager, a wordless comic about a space probe. Despite the dry-sounding material, Xeris-winner McGowan (Lone Pines) presents them in a visually arresting way.
This time out, he's got a story to tell, and it's a strange and eerie one entitled Control Room. What happens when that space probe lands on Mars with several sisters aboard? Hit the link to find out.
Heidi MacDonald is the founder and editor in chief of The Beat. In the past, she worked for Disney, DC Comics, Fox and Publishers Weekly. She can be heard regularly on the More To Come Podcast. She likes coffee, cats and noble struggle.