You are here: Home
Top News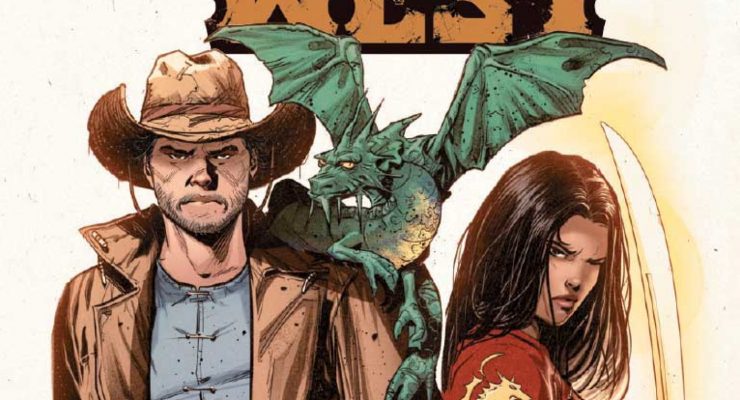 By Heidi MacDonald Leave a Comment
Greg Pak and I actually overlapped at NYU. I first knew him as a filmmaker, from his feature ROBOT STORIES, and then as a […]
TOP COMICS
By Alexander Lu
Nothing in the air but the sound of clacking keys and midi files buzzing through static-invaded speakers.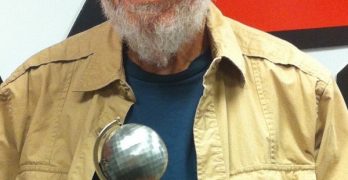 Legendary is a word often over used, but Al Jaffee is truly a legendary cartoonist. Still drawing Mad magazine's fold-ins at age 95, he's been named the world's oldest working cartoonist, and now he'll be the latest winner of the Harvey Kurtzman Hall of Fame Award, which will be presented as part of the Harvey […]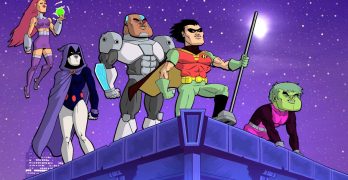 By Beat Staff
Teen Titans Go! has been entertaining fans for three seasons. It continues to make audiences laugh by taking the beloved characters from the original Teen Titans series, which at times took on a serious tone, and putting them in ridiculous storylines.
During interviews at SDCC this year, the cast members and producers chatted about the absurdity and humor of the show, and why audiences need it now more than ever.
San Diego Comic-Con 2016 News
Most Recent Articles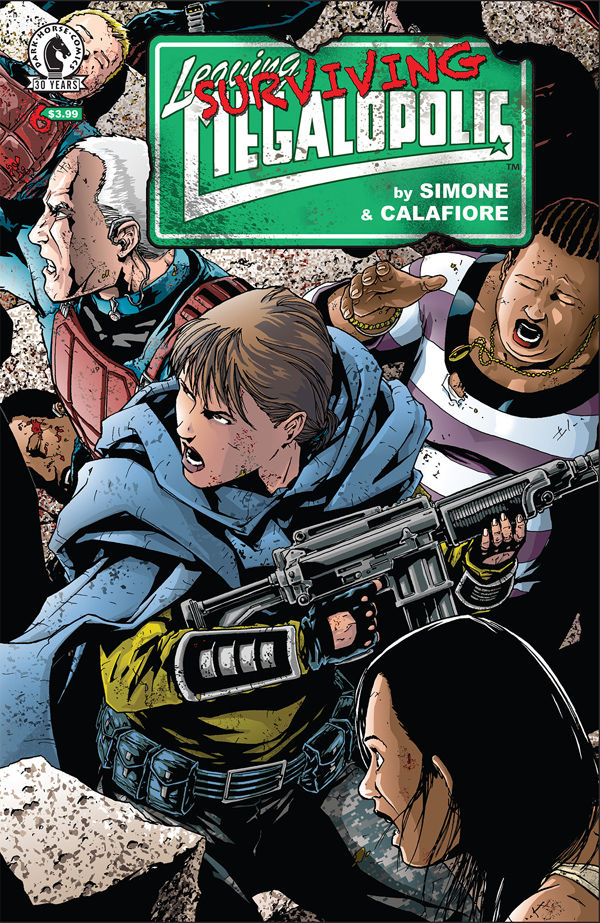 By Davey Nieves Leave a Comment
Certain writers have a knack for capturing the voice of their own gender, then there are some who've mastered character voice altogether. No one is a better example of this than writer Gail Simone. Whether it was the warrior of Wonder Woman or the dweeb that is Millhouse, Simone is probably the best of the […]
Filed Under: Comics, Conventions, Dark Horse, SDCC '16 Tagged With: #SDCC2016, Dark Horse Comics, Gail Simone, leaving megalopolis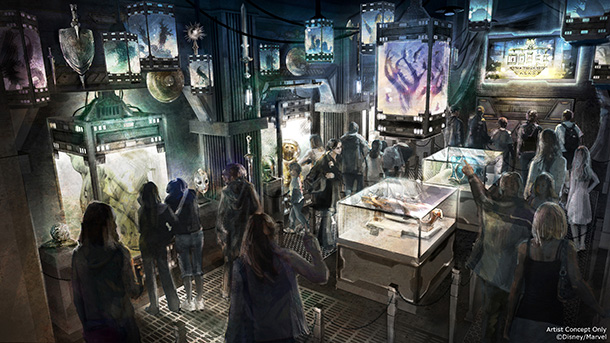 With the announcement of Star Wars Land last year at the D23 Expo, fans have been wondering… When will Disney start adding new attractions featuring Marvel's popular characters to their theme parks? Unlike Disney World, Disneyland is not constrained by Universal's contract with Marvel regarding their Islands of Adventure rides and exclusive use of certain characters. Disneyland […]
Filed Under: SDCC '16, Top News Tagged With: Disneyland, guardians of the galaxy, theme parks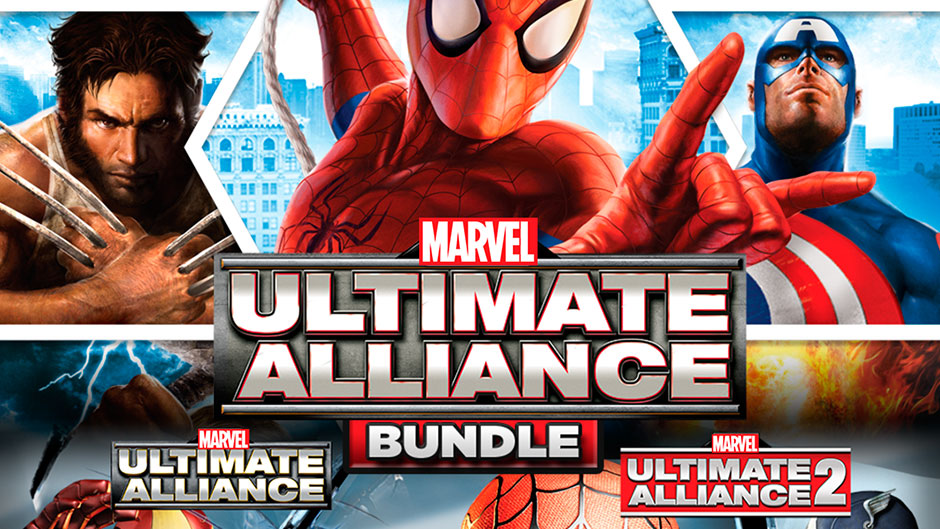 By Davey Nieves Leave a Comment
Starting today, Marvel: Ultimate Alliance and Marvel: Ultimate Alliance 2 are available digitally for PS4 via the PlayStation Store and for PC via Steam. Additionally, both games will be available for Xbox One owners via the Xbox Games Store on July 28. You might remember the Marvel Ultimate Alliance series as the successor to Ravensoft's own X-Men […]
Filed Under: Marvel, Video Games Tagged With: #Marvel, activision, Video Games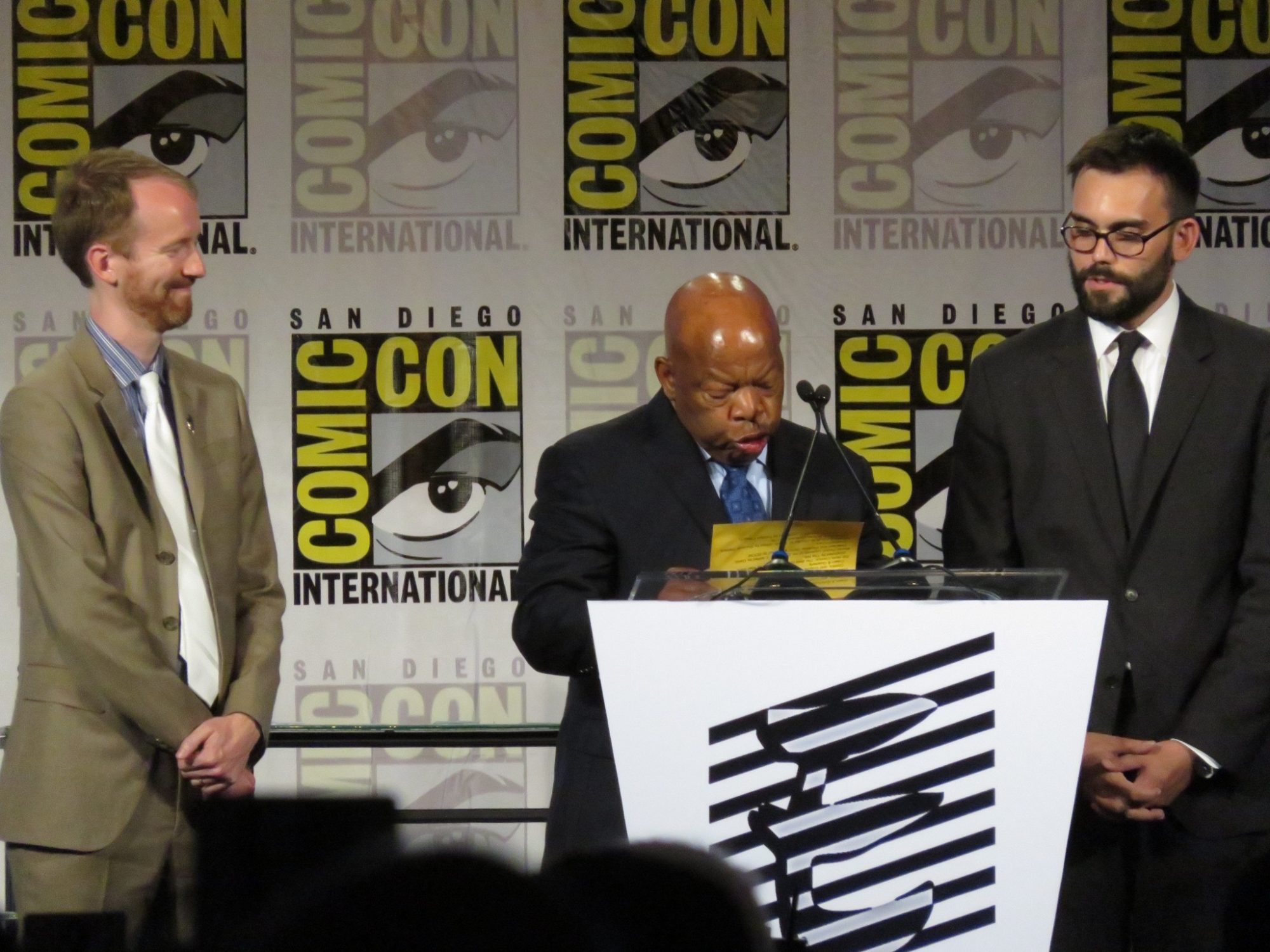 By Heidi MacDonald Leave a Comment
As usual, brave Jamie Coville has recorded the Eisner Award ceremony and 21 other panels (one or two with me on it) for your listening pleasure. These all sound pretty amazing, from Paul Gulacy to We Need Diverse Comics to Emily Carroll.
And for an added bonus, listen to the Eisner Awards for th immortal "Macabre" moment that none who were present will EVER forget.
Filed Under: Awards, SDCC '16 Tagged With: audio, Awards, panels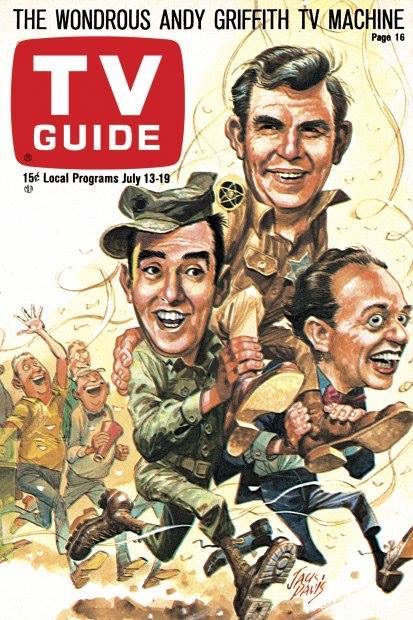 And just to make this day even more sorrowful in comics circles, legendary MAD cartoonist Jack Davis has passed away at age 91. Davis created some of the most memorable horror comics at EC, but then basically invented an entire style of caricature that was endlessly imitated throughout the 60s and 70s.
Filed Under: Cartoonists, Obituaries Tagged With: Cartoonists, Jack Davis, Obituaries
Michael McCuistion, Lolita Ritmanis and Kristopher Carter: Courtesy of Tech Times. Yesterday, the highly anticipated animated movie Batman: The Killing Joke became available for HD digital download, having just premiered in movie theatres around the US the day before as a part of Fathom Events. San Diego Comic-Con attendees got the pleasure of having the […]
Filed Under: Comics, Controversy!, DC, Publishers, SDCC '16, Top News Tagged With: Animated, Batman, Batman: The Killing Joke, composers, DC, Joker, Killing Joke, Kristopher Carter, Lolita Ritmanis, Michael McCuistion, movie, series
By Torsten Adair Leave a Comment
We're slowly transitioning back to reality, like those sandhogs that depressurize to avoid the bends. I'll have a last look later today or tomorrow… meanwhile, it's been an interesting Con, as many noted that Hollywood agents weren't sniffing around this year, but lots of diversity was on display. A new normal? Wait and see…
Filed Under: SDCC '16, Top News Tagged With: diversity, Watchtower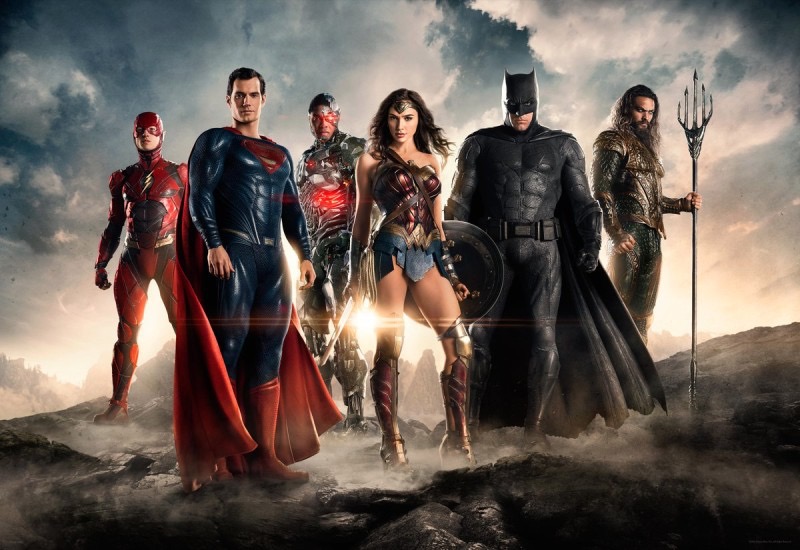 No sooner do I run a DC masthead then I have to upgrade it again, as it seems that Geoff Johns has been promoted to President & Chief Creative Officer of DC Entertainment, up from merely CCO, a promotion which took place a few months back when he also became co-head of DC Films. According […]
Filed Under: Comings & Goings, DC Tagged With: DC, Geoff Johns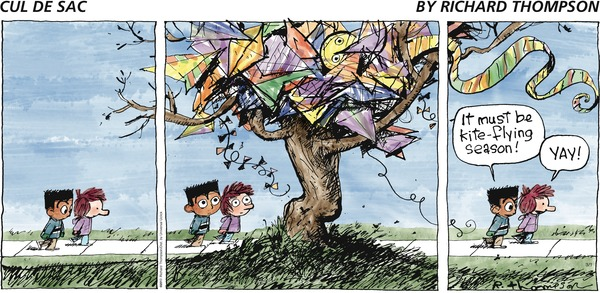 Cartoonist Richard Thompson, the artist behind Poor Richard's Almanack, Cul-de-Sac and many other wonderful comics, has passed away from the effects on his battle with Parkinson's disease. A more talented, kind and wonderful person could not be imagined. Thompson won the Rueben Award for his work, and was diagnosed in 2009, and continued to work […]
Filed Under: Cartoonists, Obituaries Tagged With: Cartoonists, Obituaries, richar

By Heidi MacDonald Leave a Comment
Pre-orders for the second edition of Short Box, the box of exclusive comics and swag curated by Zainab Akhtar (with some logistical help from Thought Bubble's Clark Burscough) is now available for pre-order , but the cut-off is midnight today (7/27/) in the UK, which is like, 7 pm edt. The line-up will want to […]
Filed Under: Indie Comics, Small Presses Tagged With: Indie Comics, short box, Small Presses, zainab akhtar