You are here: Home
Top News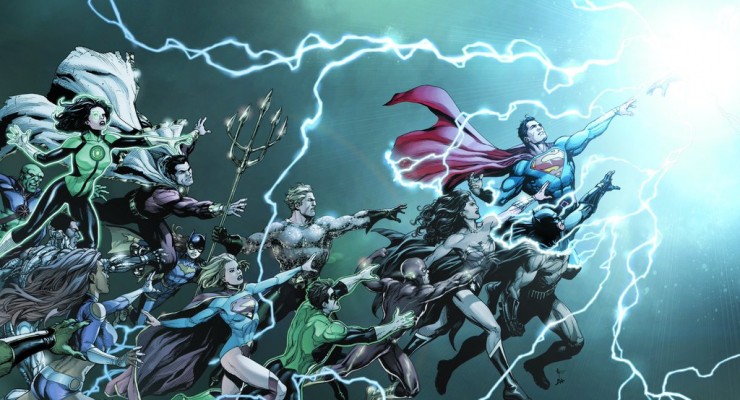 "I look down at it and know without question: I love this world. But there's something missing." In the five years since DC Comics rebooted […]
TOP COMICS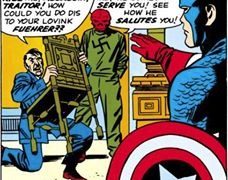 Hate and outrage have defeated love and optimism yet again.
On Monday it was suggested that Marvel had a story trick up their sleeve that would steal the spotlight from DC's ramming-speed publicity blitz for its revamped universe and Rebirth #1.
A shocking!!! plot twist in Captain America Steve Rogers #1 that revealed Steve was really a Hydra agent all along seemed unlikely to unseat a wholesale rewriting of ten years of DC history, along with a shocking Alan Moore related plot twist.
But, today we have a genuine tweet storm and think piece blitz, all wrapped in a bow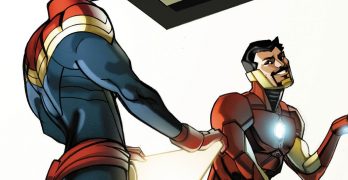 By Alexander Lu
Fried Pie Comics, a line dedicated to producing special variant covers for comic books, has been making a splash since it debuted in October 2015.  They've produced collectible versions of huge titles titles including Dark Knight III #1 and Rick and Morty #14.  Now, they're hosting their first convention. Fried Pie Con will take place in Kennesaw, […]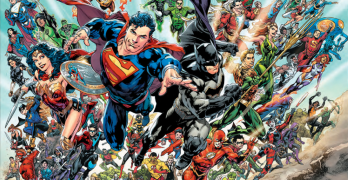 By Alexander Lu
Geoff Johns wants to bring hope back to the DC Universe. Does he succeed?
Most Recent Articles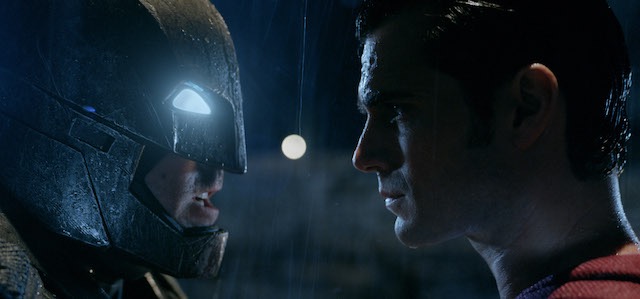 Hm. Now this is actually a rumour I heard a week or so ago: that producer Charles Roven who has been very hands on on just about every DC superhero movie from Batman Begins on, would have his role diminished as part of the restructuring of DC Films.
Filed Under: DC, Movies We'd Like To See Made Tagged With: charles roven, DC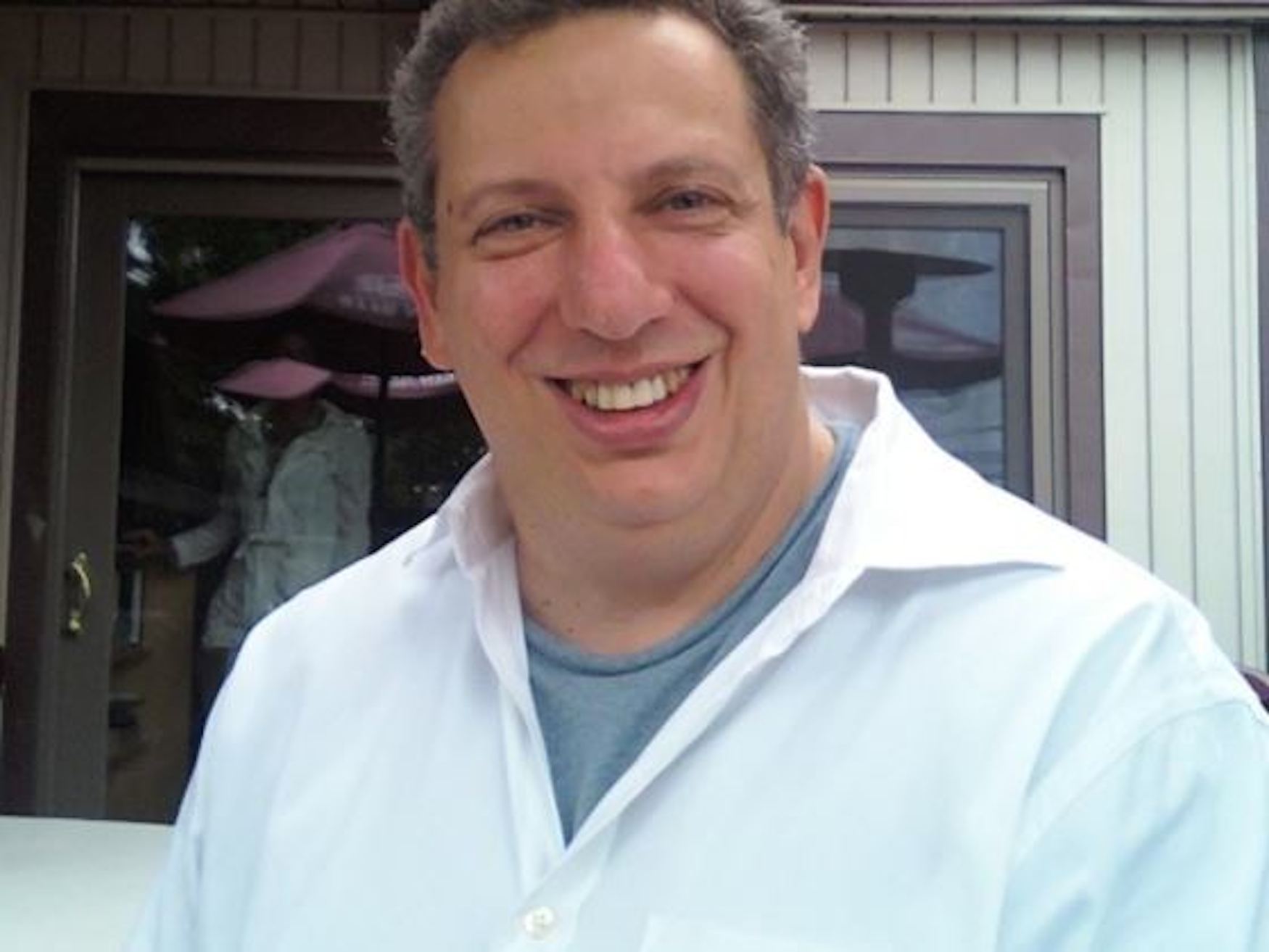 by Robert V. Conte Gary Brodsky—reverend, self-proclaimed "Alpha Male Master" and publisher of 1980s independent comics company Solson Publications—died of a heart attack on May 9, 2016. He was 59-years-old. Brodsky was a pioneer during the black-and-white independent comics boom in the mid-1980s. In 1986, Reagan's Raiders #1 outsold Marvel's G.I. Joe at a 3-to-1 ratio […]
Filed Under: Obituaries, Top News Tagged With: 80s comics, Gary Brodsky, solson comics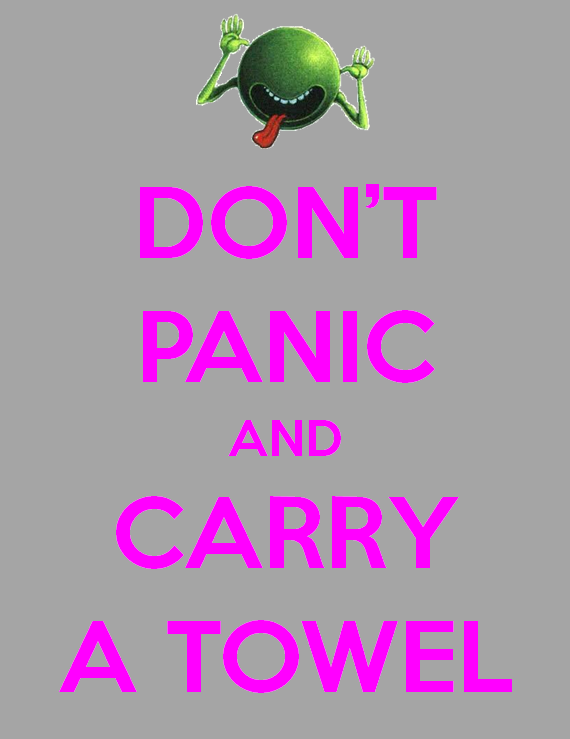 Happy National Geek Day! Why today? What's so special about May 25th? Well, a long time ago, in 1977, Star Wars opened in 32 theaters! That's when science fiction went mainstream! Yeah, there were Trekkies, but they were lowkey… there wasn't a movie yet, and they mostly congregated at the Holiday Inn on weekends, along with […]
Filed Under: Culture, Top News Tagged With: Douglas Adams, Geek Pride Day, Star Wars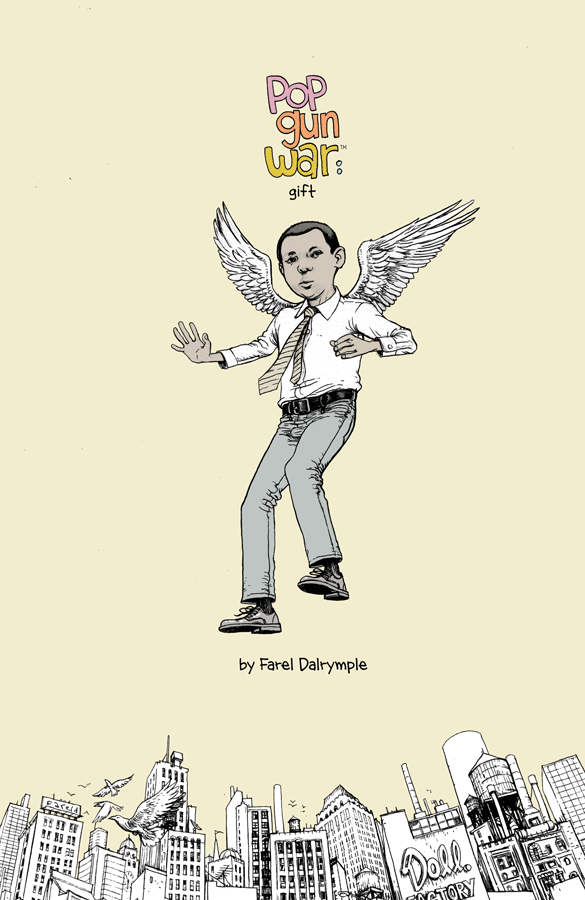 The cartoonist sits down with us to discuss the legacy and future of his legendary series.
Filed Under: Interviews, Top News Tagged With: Brandon Graham, Farel Dalrymple, Image Comics, Island, Pop Gun War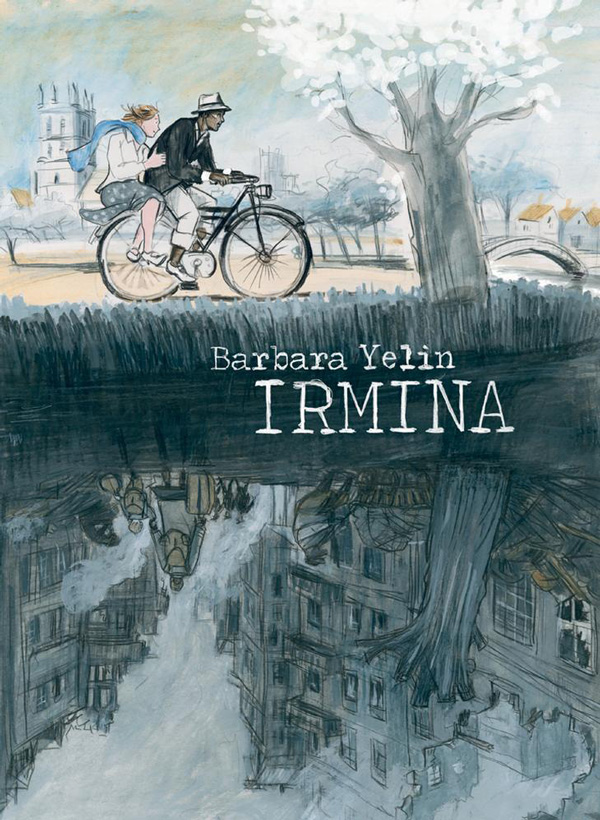 Quiet and brooding, while still warm and with a great delicacy, Barbara Yelin's Irmina takes the author's own discovery of her grandmother's World War II era diaries and letters, and applies the resulting biography to higher philosophical heights that really concern the way any of us encounter the world. Irmina is a young German girl […]
Filed Under: Art Comix, Books, Comics, Literary Comics, Reviews Tagged With: Barbara Yelin, German comics, SelfMade Hero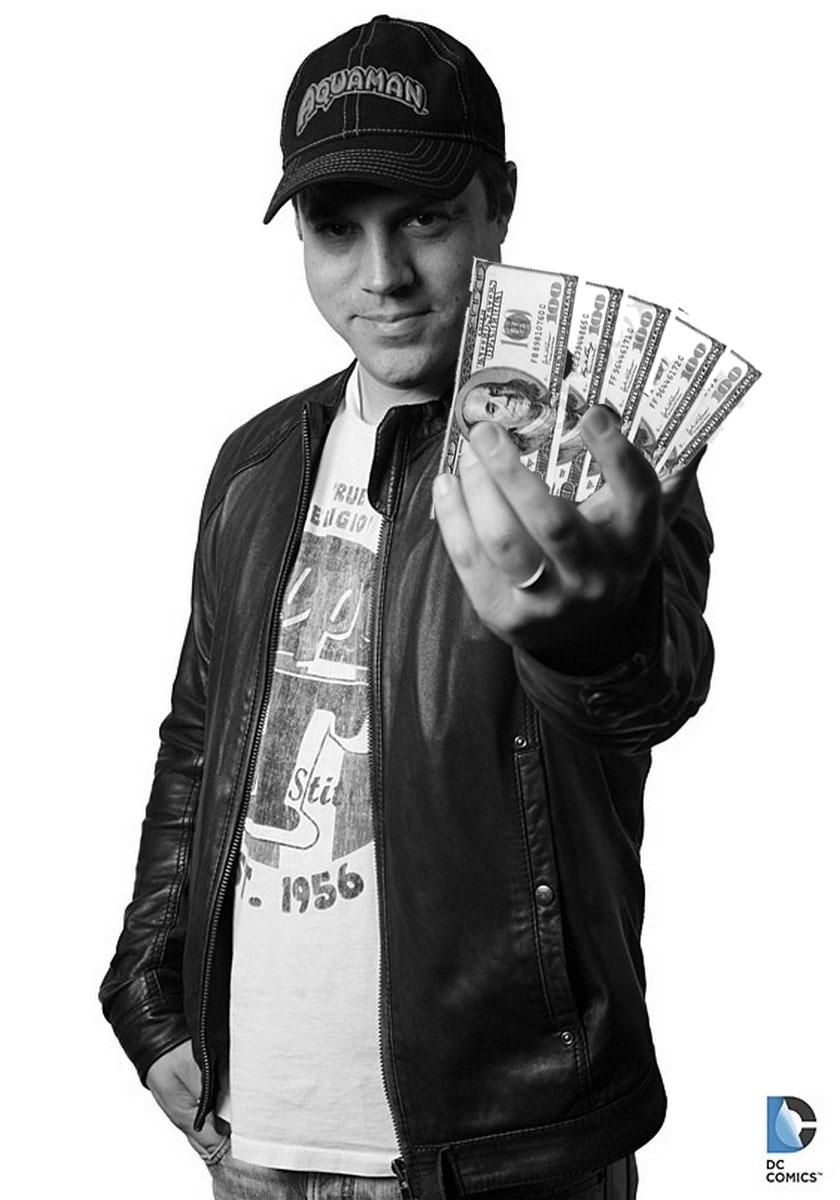 While readers tip-toe over spoilers from the DC Universe: Rebirth #1 special launching in T-minus eight(ish) hours in New York, author and DC Entertainment Chief Creative Officer Geoff Johns has offered to write checks to anyone who wasn't satisfied with their reading experience. In an interview with ComicBook.com today, Johns urged readers who weren't satisfied with […]
Filed Under: Breaking News, Comics, DC, Publishers, Top Comics, Top News Tagged With: DC Universe Rebirth #1, Geoff Johns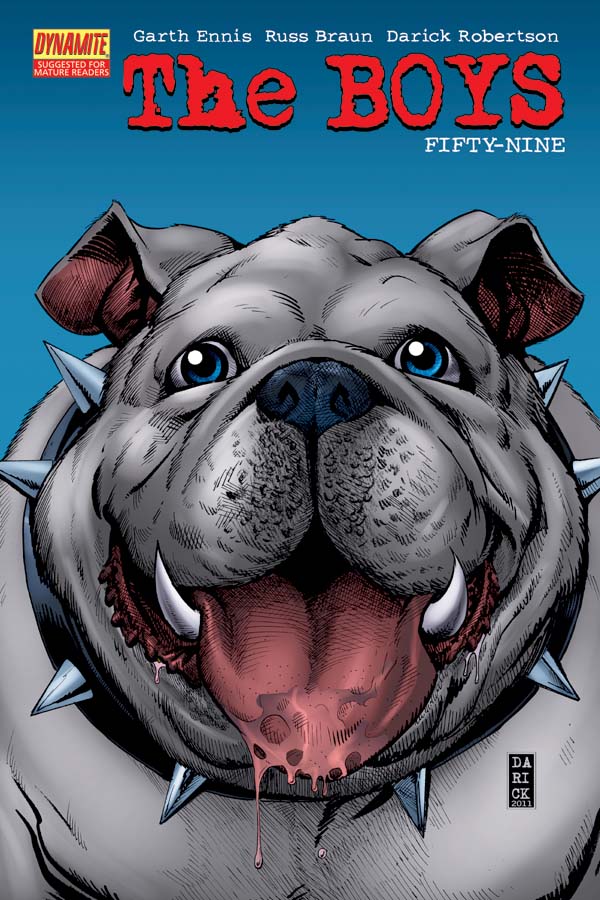 By Heidi MacDonald Leave a Comment
If you've been reading the Beat regularly – and I know you have – you may have noticed that Dynamite is the King of Bundling – that is, the kind of pay-what-you-want services such as Humble Bundle that give consumer vast access to digital comics for a pretty low fee. Dynamite has two notable recent bundles, the  "Bundle […]
Filed Under: Digital Comics, Dynamite, E-publishing, Top News Tagged With: bundling, groupees, humble bundle, industry news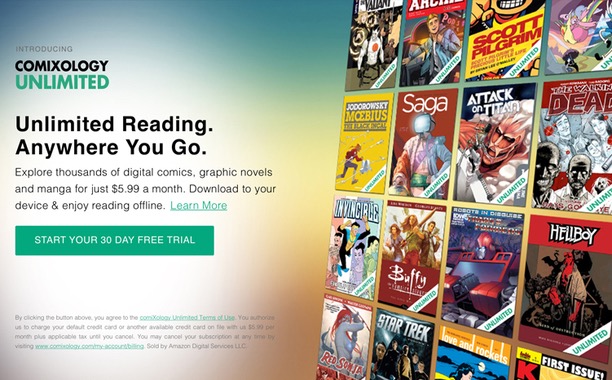 For years we've been wondering when a streaming comics model would be introduced that really opened up comics to the popular Netflix model of reading. There have been many attempts, but Comixology just hit a slam dunk with Comixology Unlimited, a $5.99 a month streaming service that offers everything from The Walking Dead to Attack […]
Filed Under: Digital Comics Tagged With: comixology, comixology unlimited, Digital Comics, the netflix of comics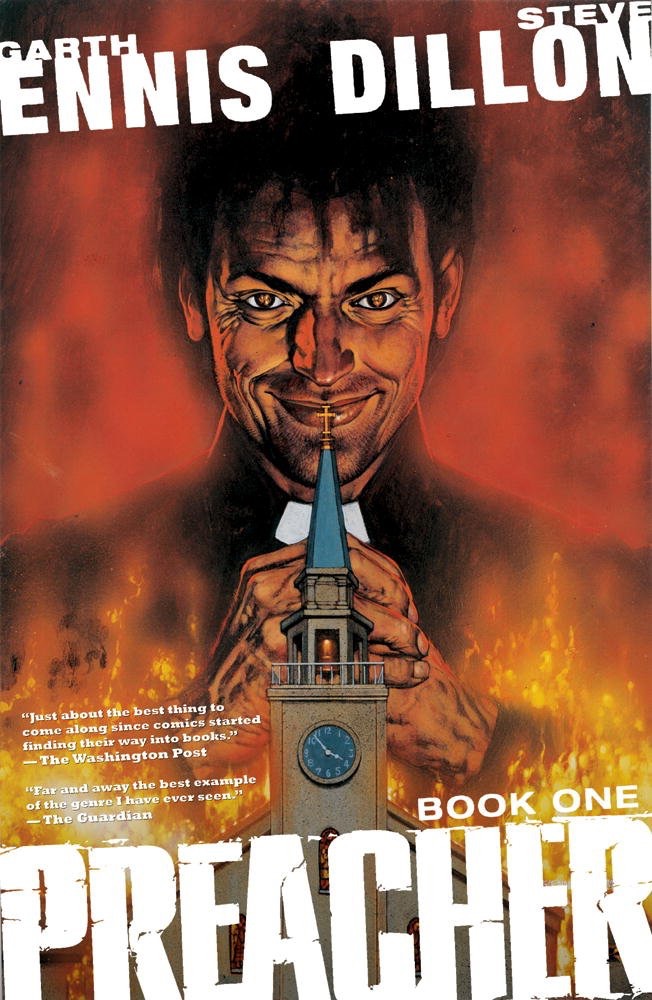 Speaking of Preacher, this headline hardly constitutes a shocking surprise, but checking Amazon's graphic novel best sellers list , Preacher Volume #1 is now the #2 seller (and #124 book overall) just behind the Kindle edition of The Hedge Knight, a Song of Fire and Ice spinoff based on a George R. R. Martin novel. […]
Filed Under: Sales Charts Tagged With: preacher, Sales Charts, Vertigo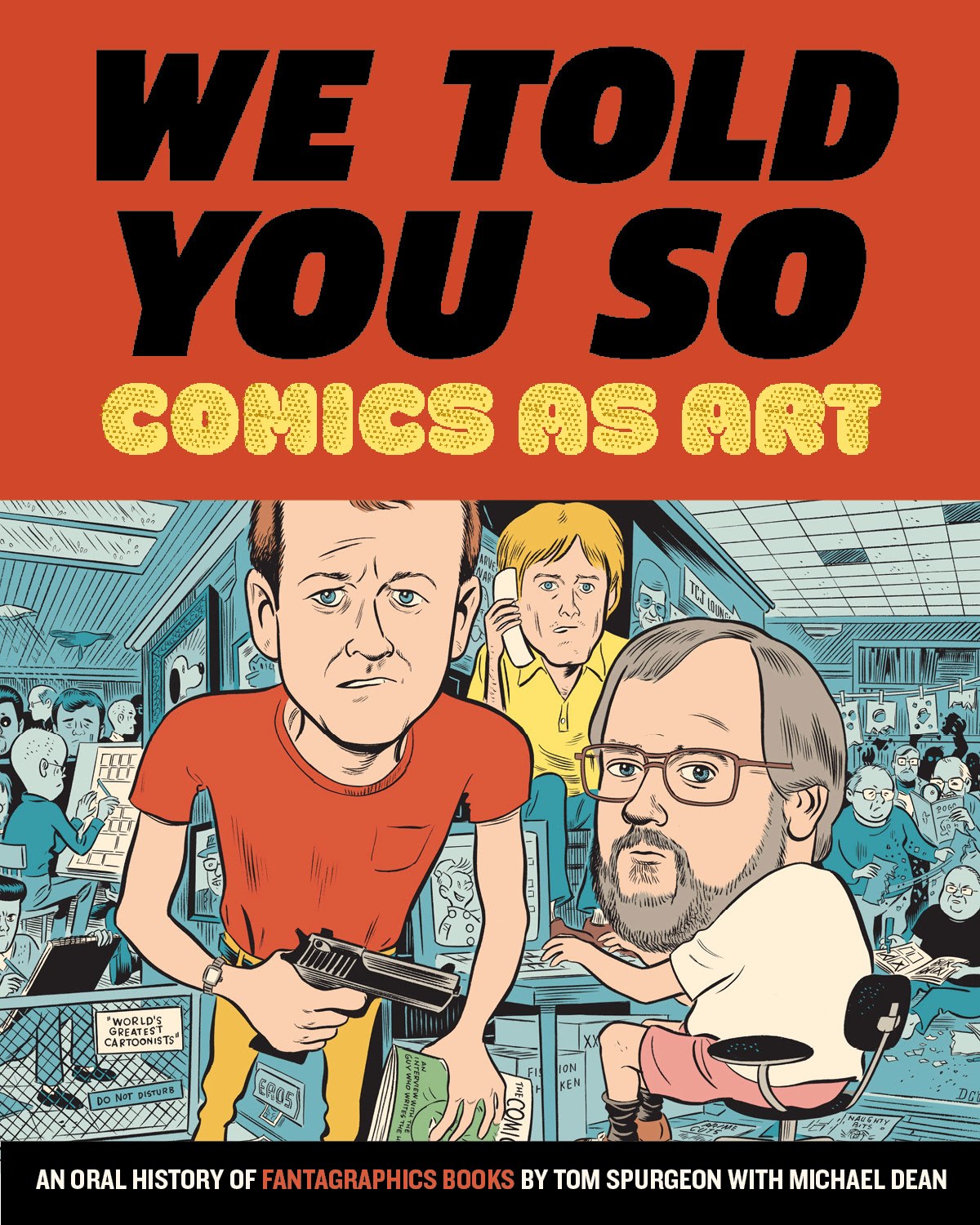 That was rhetorical — of COURSE you are. At long last, after over a decade in the works, We Told You So: Comics As Art the oral history of Fantagraphics begun by Tom Spurgeon and finished by Michael Dean will be coming out this summer, just in time to celebrate the (gasp!) 40th anniversary of […]
Filed Under: Fantagraphics, History, Top News Tagged With: fantagrahics 40th anniverasry, gary groth, kimthompson, michael catron, michael dean, Tom Spurgeon, We Told You So: Comics As Art