Top Story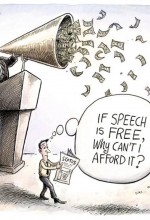 04/21/2015 By Heidi MacDonald 1 Comment
The Pulitzers, awarded for excellence in journalism, were announced yesterday, and the winner for cartooning was Adam Zyglis of The Buffalo News. Finalists were Kevin "Kal" Kallaugher of the Baltimore Sun and Tom Tomorrow (Dan Perkins), of Daily Kos. (On her FB page Columbia U librarian Karen Green revealed she was one of the judges […]
TOP COMICS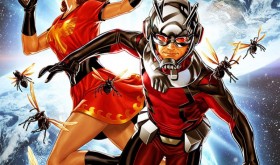 04/25/2015 By Davey Nieves Leave a Comment
A recap of Marvel's "Last Days" Secret Wars panel.
Most Recent Articles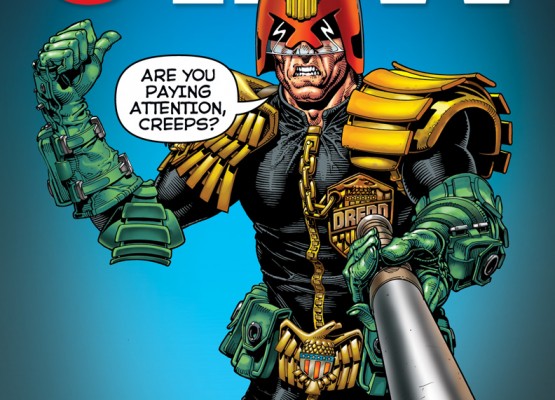 04/24/2015 By Heidi MacDonald Leave a Comment
Quick, which publishers are the pioneers of digital comics? You might think IDW or Marvel, but the UK's Rebellion, publisher of 2000 AD, has been selling digital editions of its book since all the way back in 2005 with great success—it's the fastest and cheapest way to get Judge Dredd if you don't live in the UK after all. Now they are making their downloads DRM free. All comics purchased—past and present—via any method—web, Android, iOS—will now be available in DRM-free PDF and CBZ files.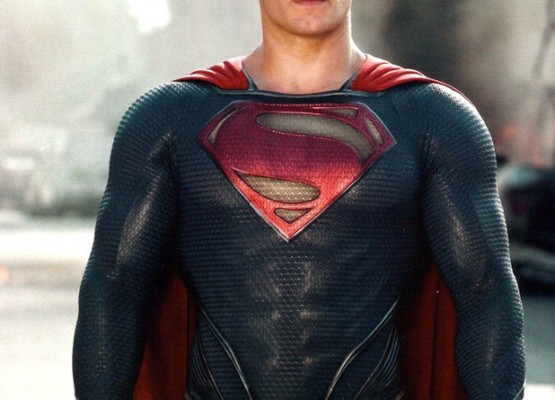 04/24/2015 By Kyle Pinion 5 Comments
Get a look at what might have been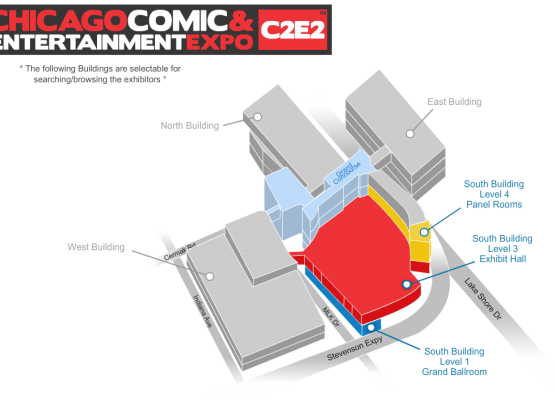 04/24/2015 By Torsten Adair Leave a Comment
C2E2's on once again, and just like your favorite superhero who is–yet isn't–quite the same, it's being held again in the same place, but different.  (Oh, how I await the day when it takes up the entire complex!  2.6 MILLION sq.ft. of exhibit space!  60 acres! 45 football fields!  Can you imagine the programming going […]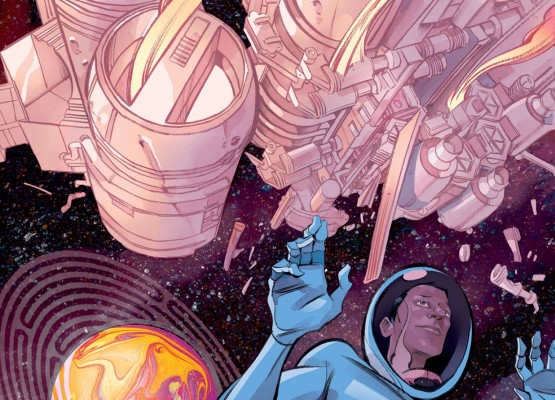 04/24/2015 By Alex Jones 6 Comments
Writer: Chip Zdarsky Artist: Kagan McLeod Color Assist: Becka Kinzie Editing: Thomas K Production: Drew Gill Kaptara is a wild card for Image Comics right now. Chip Zdarsky is a proven creator in the field of comics, but I'm not sure that anyone in the audience of the 2015 San Francisco Image Expo convention quite […]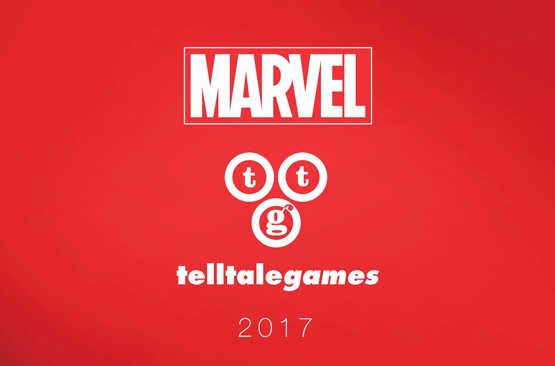 04/23/2015 By Davey Nieves Leave a Comment
Marvel to partner with the game developer of the Walking Dead and Fables.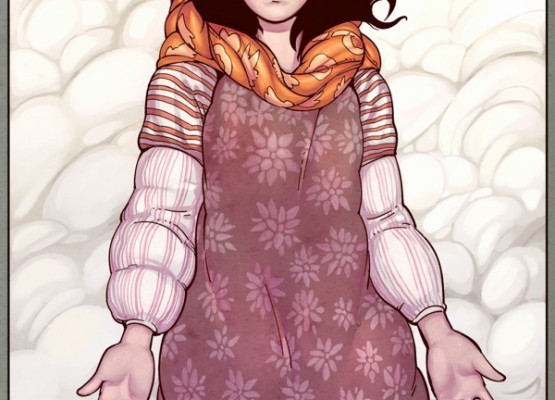 04/23/2015 By Heidi MacDonald Leave a Comment
Some anniversaries are painful to remember, and so is today's: the 100th anniversary of the Armenian Genocide. A while ago we told you about a graphic novel about this event, OPERATION NEMESIS: A Story of Genocide & Revenge. The book is out now and in memoriam of those who lost their lives, here's two illustrations from the book, one by Dan Panosian above and one by Harry Bogosian, below, a student of Paul Pope.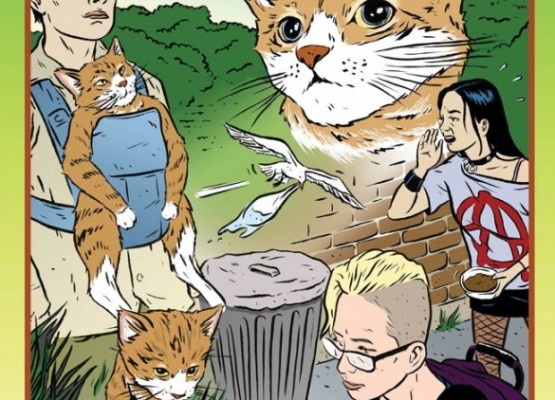 04/23/2015 By Heidi MacDonald 3 Comments
Of course there are some great graphic novels in Conundrum Press's fall line, but the book I'm choosing to headline is "You Are a Kitten!' — a shoose your own path book that will redefine how we perceive reality and yarn balls. But all these books look great. In particular, Fitzgerald had a great debut with Photobooth, a non-fiction graphic novel about the history of the photobooth. Turning her storytelling to her own tale sounds very promising.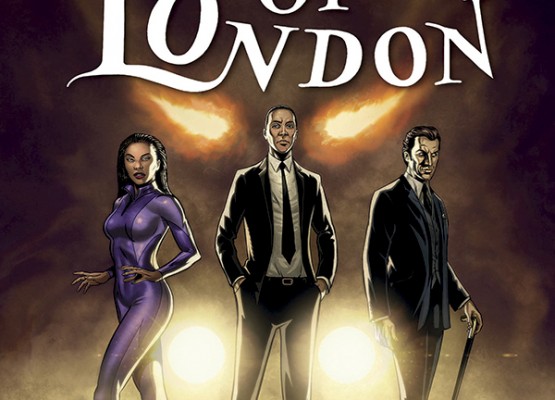 04/23/2015 By Edie Nugent Leave a Comment
Ben Aaronovitch, writer of the pivotal 1988 Doctor Who episode Remembrance of the Daleks which saw the pepper pot villains levitate up a flight of stairs for the first time, will release a 5-issue comic series based on his best-selling novel series Rivers of London (known as Midnight Riot to US readers). From the Titan […]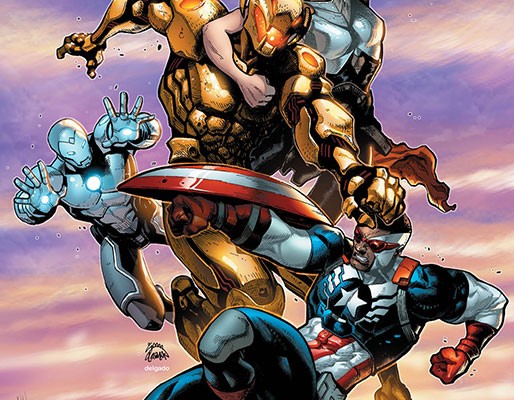 04/23/2015 By Torsten Adair 1 Comment
The Chicago Comic & Entertainment Expo, also known as C2E2, is set to begin Friday! If you'll be attending, here are some helpful hints on how to make your way to the South Building of McCormick Place!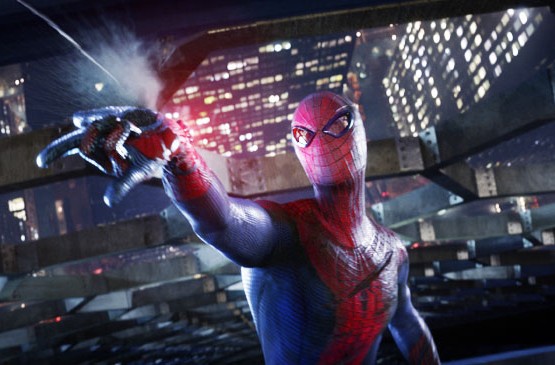 04/23/2015 By Kyle Pinion 5 Comments
We're inching ever closer towards a new Peter Parker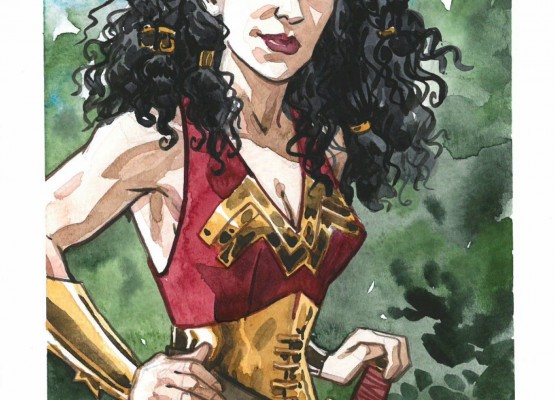 04/23/2015 By Heidi MacDonald 1 Comment
SKMBT_C55413062109020
I was at HeroesCon a few years back and ran into Jill Thompson. "Whatcha working on, Jill?" I asked. She said it was secret, but showed me a page of art with an island on it. So I guess that Jill Thompson's Wonder Woman project has been a badly kept "Secret" for a while. However on FB yesterday she cleared up what the project is and even gave it a name: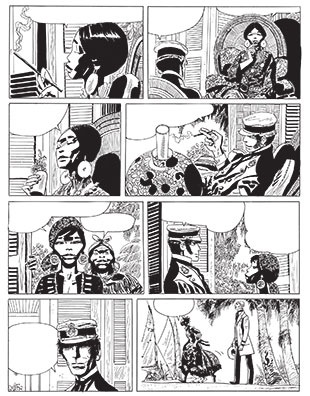 04/23/2015 By Heidi MacDonald Leave a Comment
I've been raving about all the great comics art that was up at the Society of Illustrators during April for the MoCCA fest, but they're not stopping with Alt.Comix, Little Nemo and Craig Yoe. The new exhibit is a show of Hugo Pratt art. The creator of Corto Maltese is one of the all time great comics illustrators and this sounds like a must see. The show runs until June 13th, so get on down!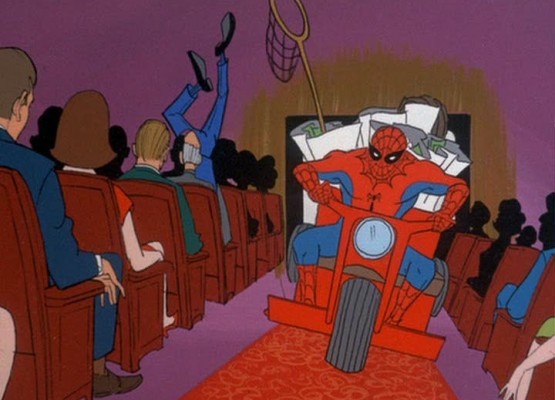 04/23/2015 By Heidi MacDonald 1 Comment
You know what I was thinking the other day? I wish there were more movies about superheroes. It would be nice to go to the theater and see a well-done superhero movie with decent special effects that took the characters seriously, wouldn't it? Well, Sony heard my plea! And they're going to make an animated […]
04/23/2015 By Heidi MacDonald 1 Comment
Movie #2 in a series is often bigger than #1—Aliens, Catching Fire, Despicable Me 2, Spider-Man 2, Terminator 2 etc etc etc. Avengers was the #3 domestic movie of all times. Will Avengers: Age of Ultron beat it? What do you think? While common sense suggests fans of the Vision, Scarlet Wtch and Quicksilver will […]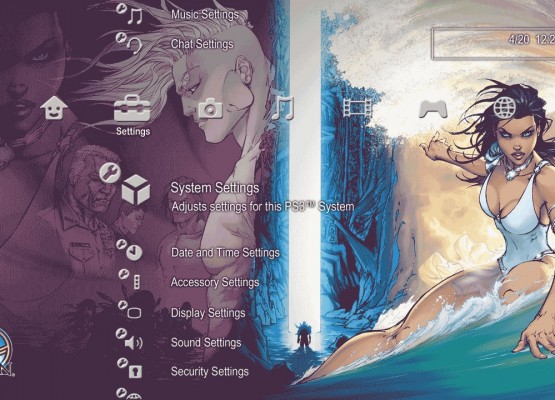 04/23/2015 By Davey Nieves Leave a Comment
Avengers: Age of Ultron launches the Summer movie season on May 1st, but before that the Marvel synergy machine rolls out across every facet from publishing to video games. The Avengers will face the full force of Ultron and his Pymtech robots in the match three puzzle game Marvel Puzzle Quest. Players will have to […]